by Stewart Arp
A month normally eclipsed by the holiday season, January presents an opportunity for people to wipe their slates clean and start fresh with the new year. Gyms are jam-packed, salad sales skyrocket and people are focused on self-improvement, trying different things, and exploring new places. 
One charming village I recently had the pleasure of exploring is Roselle, IL. After my visit, I left feeling impressed with the variety, character, and charm of this tiny community. From wineries to antique shops, beauty salons to bars - there is something for everyone in downtown Roselle.
Join me as I walk you through the lovely downtown area of Roselle, IL. 
For those who desire a step back in time, I suggest perusing the antique shelves of Prospect Street Market. Explore a treasure of antique furniture and miscellaneous vintage items. Prospect Street Market is always rotating their inventory, so you never know what you will see when you walk through those doors! Fair warning, you may rediscover old smells and forgotten textures while traveling through the rooms of this unique boutique. You may also encounter the perfect thing that you didn't know you needed.
Valentine's day is just around the corner, and fellas let's face it, finding the perfect gift can be a struggle - but I have good news! If you simply step foot inside the adorable boutique Little Red Ribbon, you really cannot go wrong. With unique items varying from delightful purses to chic clothing and handmade jewelry - Little Red Ribbon is an excellent destination to find that special something for that special someone. 
I think we can all agree that the holiday season is a stressful one. Rekindle your inner peace at Velarde Salon & Spa, located in downtown Roselle. Velarde Salon & Spa offers quality hair, nail, skin, makeup, and body services in a warm and relaxing atmosphere. Ladies, this is the perfect destination to "escape your day" for a couple hours.
Locals consider the Lynfred Winery to be the historical anchor that keeps Roselle together. Founded by the father of the Illinois wine industry himself, Fred E. Koehler, Lynfred Winery is a Chicago Northwest staple. Boasting an extensive selection and variety, Lynfred Winery is the perfect destination to kick back and appreciate a quality glass of wine. Roselle proudly possesses the original winery where it all began. Including a tasting room where you can sample a wide variety of authentic wine and the state of art production facility for all of Lynfred's varietals. The Roselle Winery also has an onsite bed and breakfast featuring four custom themed rooms and a beautiful breakfast spread - perfect for romantic weekend getaways.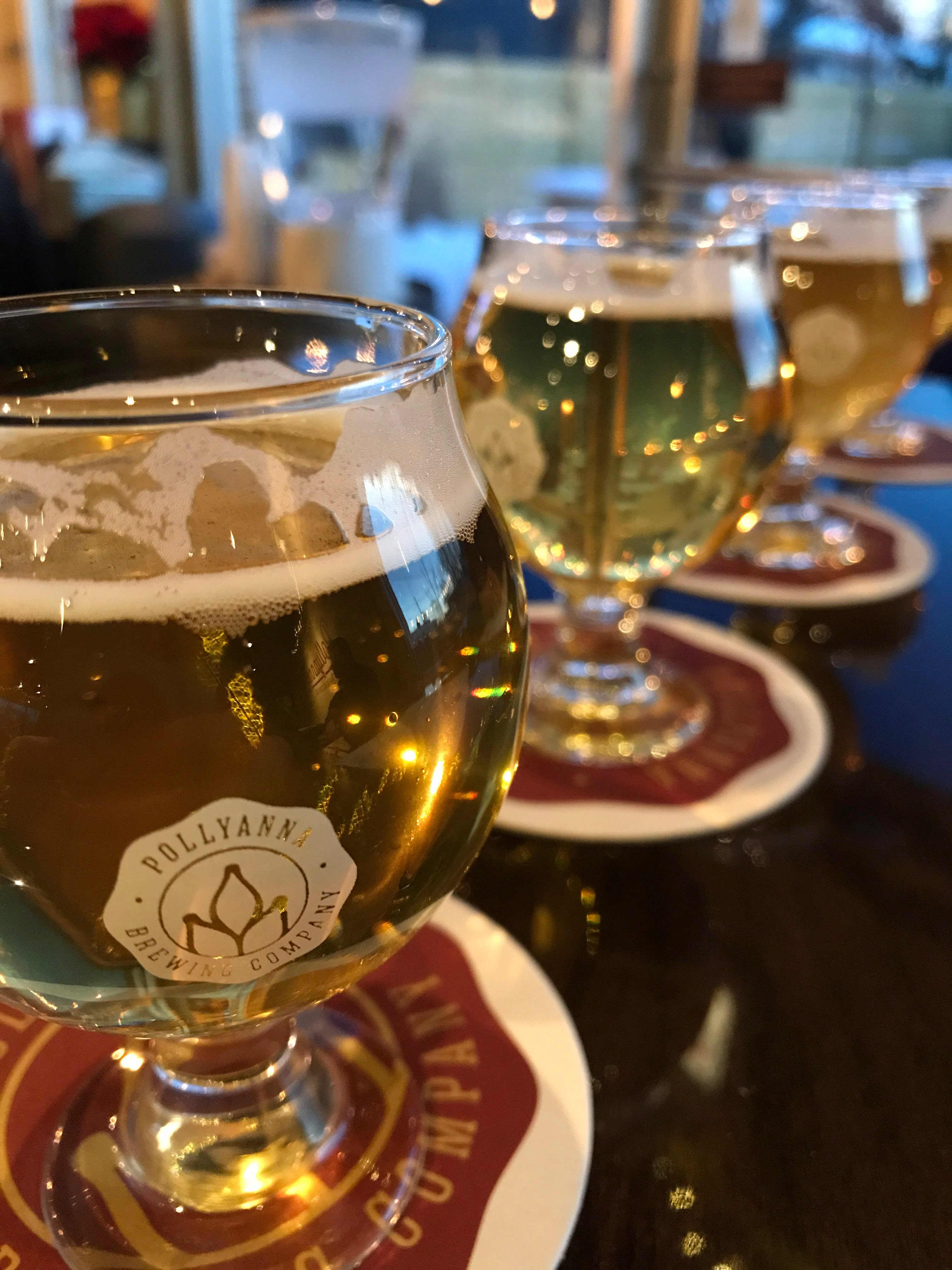 Pollyanna Brewing Company - Roselare
For those looking for a quality craft beer, look no further than down the street at Pollyanna Brewing Company - Roselare. Pollyanna takes pride in their clear and consistent focus on balance, as well as always having an impressive selection of beers for the pickiest of palates. Pollyanna always strives to keep things fresh, and they are continually experimenting with new fruits, spices, and seasonal choices. Pollyanna is an excellent destination for those looking to stimulate their tastebuds with quality, locally-brewed craft beer. Be on the lookout for their special events like trivia night, and the tasty food trucks that reside outside on weekends!
If you are searching for an elegant and diverse dining experience, 1913 is a perfect choice. 1913 proudly showcases the original hardwood floors, exposed brick walls, and sign from the early 20th century Main Street storefront that opened over 105 years ago. Their menu contains French, Italian, and American inspired dishes made with entirely fresh, seasonal ingredients. They also have a broad selection of over 80+ wines, rotating local craft beers, and a full-service bar. 1913 makes for an excellent and memorable dinner date location.
For those that have really worked up an appetite, I recommend checking out Italian Pizza Kitchen, a family-owned restaurant that has been serving authentic Italian cuisine since the 1950s. Italian Pizza Kitchen prepares its dishes "made-to-order" with fresh and organic ingredients. Get the best bang for your buck by utilizing their daily specials menu. This is a great casual location to visit with the entire family or a group of friends looking to grab a beer and a slice.
If you are in the mood to try something a little different, I suggest you walk no further than 8000 Miles. Named for the distance between the restaurant and the hometown of the owner, 8000 Miles combines the "best of Asian cuisine with the desires of the American palate." The chefs combine traditional Chinese, Korean, and Japanese cooking techniques to create an Asian-fusion culinary experience like no other. While their selection isn't for everyone, just remember that January is the month for trying new things!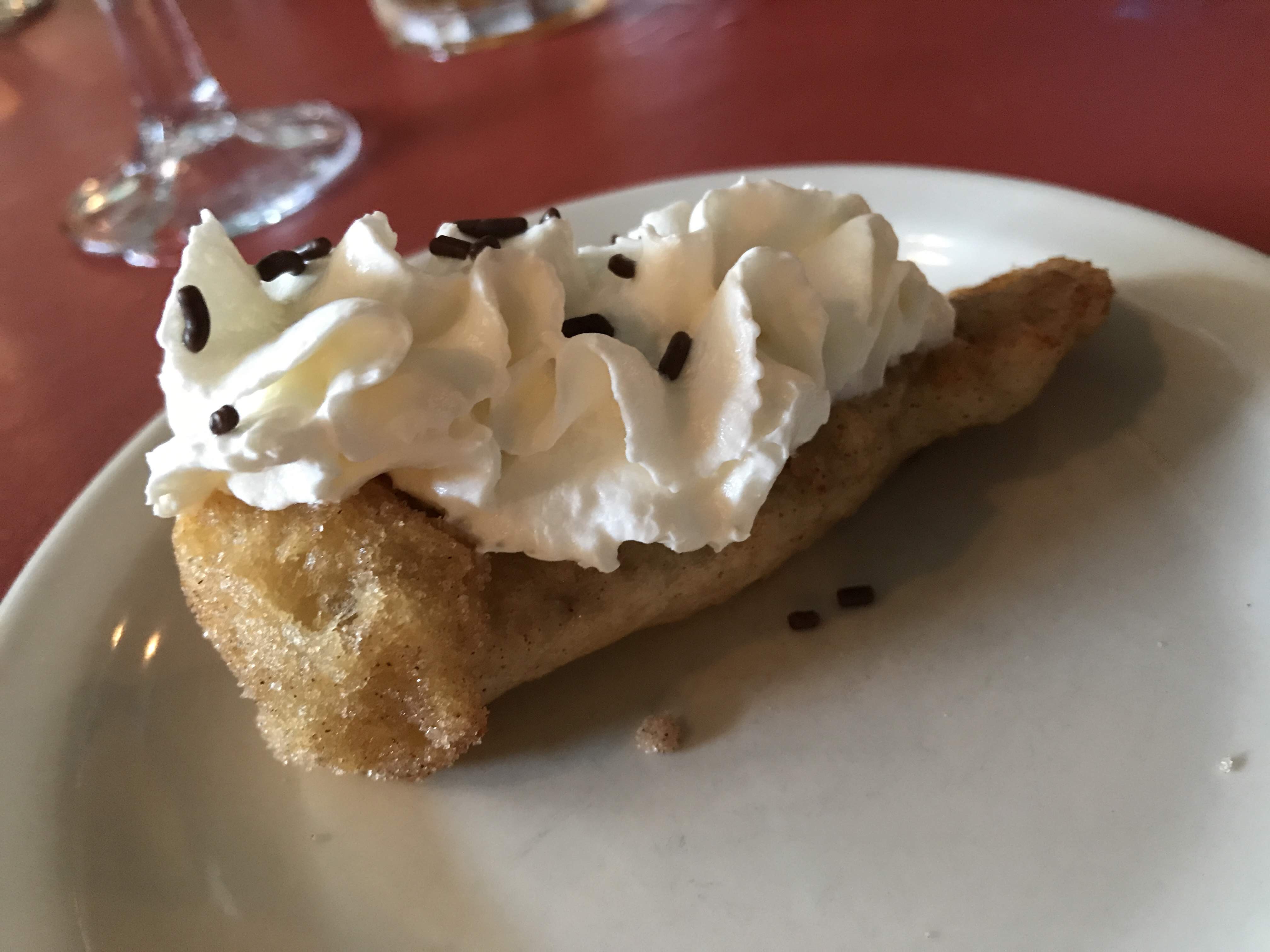 If you are craving some of the best Mexican food East of the Mississippi River (and still possess the ability to drive), I recommend hightailing over to La Hacienda de Roselle. Going on three generations of quality service and warm welcomes, La Hacienda offers some of the best Mexican dishes in the surrounding area, and their menu contains homemade chips, salsa, fried banana, and an assortment of other original recipes. Their tagline is, "We are not saying that we have the best Mexican food; we want you to say it..." and the reviews speak for themselves.
   Whether you are a coffee connoisseur or survive off of instant coffee every morning, I recommend stopping by Maple Leaf Coffee Roasters. A brand new, locally-owned artisan coffee roastery that sells homemade prepackaged coffee, tea, cold brew, and merchandise. Maple Leaf Coffee Roasters strives to offer a variety of roasts, origins, and carefully crafted coffee alternatives for individuals and businesses. Feel better about catering to your caffeine obsession by supporting a new local business!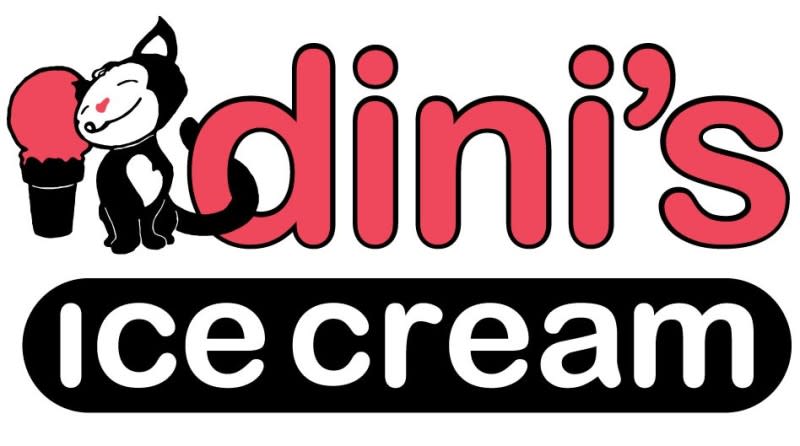 For those looking to indulge their sweet tooth, search no further than Dini's Ice Cream Shoppe. Sample any of their 40 Wisconsin-made super-premium flavors for FREE, and I promise that you won't be able to resist buying a scoop or two. They offer dishes, cones, banana splits, hand-dipped shakes & malts, build-your-own sundaes, root beer floats, and more! 
-
I genuinely hope that you enjoyed your virtual tour. In most cases I believe that quality trumps quantity, and Roselle is the perfect example of that. Roselle truly is "a classic, welcoming community with contemporary ideals, strong family values, signature businesses, and new growth for generations to come." All that is left now is for you to see for yourself!
Be on the lookout for more things to do in Chicago Northwest.