Curtain Call
It's always curtain time in Chicago Northwest
Take a taxi straight from the airport to the box office. Between the concerts, plays, shows and even operas—there's always an excuse to shout "encore" in Chicago Northwest. Combined, the local venues' calendars offer events every night of the week. What's more, almost every genre you can name is celebrated. Whether your ideal night out involves reliving your childhood ballet recital with The Nutcracker, paying tribute to the late, legendary Aretha Franklin or dressing up in black tie to catch a three-act opera by Giuseppe Verdi, the only thing that matters is you're settled in your seat by curtain time.
Metropolis Performing Arts Centre
Just 12 miles northwest of O'Hare International Airport, this lively, centrally located 329-seat theater may as well be the heartbeat of Arlington Heights. Alongside hundreds of theater performances a year, the Metropolis School of Performing Arts also serves more than 2,500 students a year. Its lineup of events is as diverse as the enrollment, which includes everyone from toddlers to seniors and individuals with special needs. Upcoming shows include The Jungle Book, Uptown Girls and Sleeping Beauty. Tributes to look forward to include Take Me Home: The Music of John Denver, Buddy: The Buddy Holly Story and Smokeytown: The Songs of Smokey Robinson. But the Metropolis Performing Arts Centre doesn't just feature musicals and concerts. Special events include comedy night, wine-tasting fundraisers and murder mystery dinners as well as seasonal shows like A Christmas Carol and The Nut-cracking Holiday Revue. Select performances even include a 20% discount for groups of 10 or more.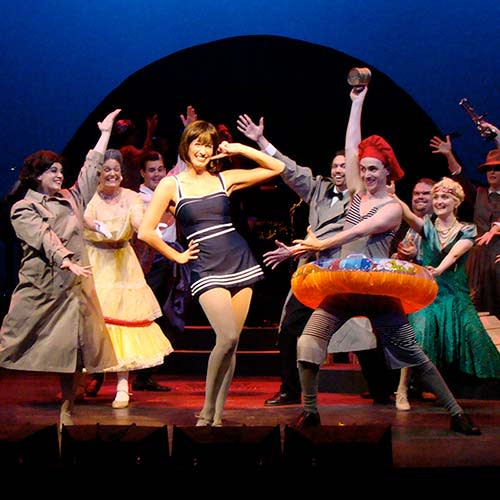 Al Larson Prairie Center for the Arts
Most venues offering world-class acts can't afford, or don't have the space, to offer free parking. But that's one benefit of being a performing arts center in the Village of Schaumburg, just 13 miles northwest of O'Hare. Throughout December, 442 patrons of the arts can catch Clara waltzing through the magical world created by Tchaikovsky's infinite imagination. In January, all 14 rows in the theater (you'll never need opera glasses to see what's happening on stage) will be filled with jazz fans as John Pizzarelli performs A Centennial Celebration of Nat King Cole. Additional events throughout the year include the Lecture Hall Series, hosted by the likes of Professor Moptop (Chicago's expert on The Beatles), Mrs. Abraham Lincoln and Carry Nation, and special programs including a Spirits of the Prairie beer and wine tasting and Senior Follies, which showcases the talents of area senior citizens. Groups of 20 or more are eligible for a 10% discount on select shows. But, perhaps the best time of year to visit the Al Larson Prairie Center for the Arts is in the summer when it hosts its annual Summer Breeze Concert Series. The outdoor lakeside performances just outside the Center are always free and star everyone from famous Broadway veterans to family-friendly local bands and even 35-piece professional orchestras.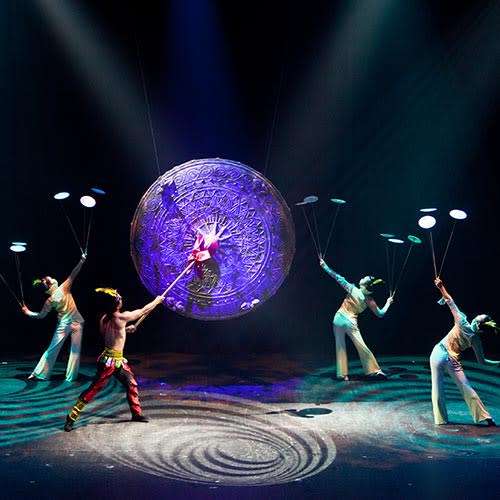 Opera In Focus
Vintage puppets performing miniature grand operas are just another testament to the unique, unforgettable arts and culture scene that can only be experienced in Chicago Northwest. Now in its 61st year, Opera in Focus is performed at The Rolling Meadows Park District Theater, conveniently located halfway between the Metropolis Performing Arts Centre and Prairie Center for the Arts. Each one-hour opera stars "the world's most lifelike puppets" performing compositions on an intimate yet elaborate stage. Audiences get so engaged in the action that they forget they're watching rod puppets, not real people. After the show, take a backstage tour to meet the puppeteers and learn how they artfully manipulate the puppets from beneath the stage. Groups of 30 or more can arrange for private performances and catered meals hosted in the adjacent banquet hall.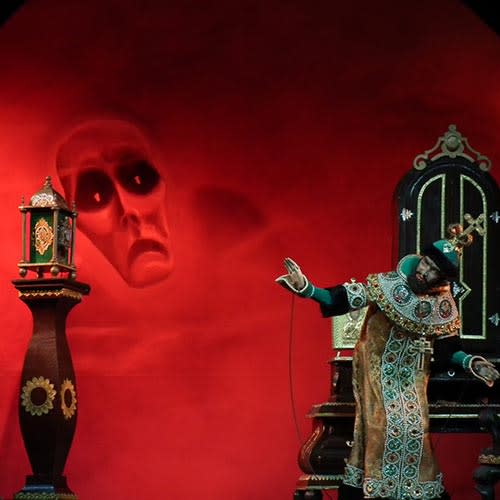 Refreshments
It's easy to find everything from appetizers to entrées and après-show nightcaps, many within walking distance of your theater of choice. The Metropolis Performing Arts Centre, for example, is just around the corner from Hey Nonny Live Music + Local Kitchen—a farm-to-table gastropub with room for large groups—and Shakou, an award-winning Asian fusion establishment with a lounge area and wraparound patio. If your show is at the Prairie Center for the Arts, bring your best appetite for generous portions of homemade pasta at Chicago Prime Italian, just five minutes away by car.  This beloved family-owned Italian eatery has live music Thursday through Saturday. Finally, since it's bad karma to visit Chicago without devouring at least one Chicago-style hot dog—think a 100% Vienna beef sausage dressed with yellow mustard, relish, diced tomatoes, chopped onions, a shake of celery salt and a pickle spear—swing by Portillo's on your way to or from being blown away by puppets. Opera in Focus is less than two miles from Chicago's most famous hot dog chain restaurant.