Meeting Planning is a Breeze in the Windy City
Chicago Northwest Has the Venues, Activities, and Transportation to Make Your Next Event a Smash
Does being a meeting planner come with unique challenges? Of course! But the challenge is part of the game—when you find the best venue, entertainment, amenities, and reliable transportation, all while staying within budget? That's how you know you're winning! And when you've been in this game long enough, you learn what cities should be your go-to. Enter Chicago Northwest—an instant-win for meeting planners.
Not only is it the intersection of great venues and great value, it's the perfect place to meet, eat, stay and maybe even sneak in a mini-vacay—or at least feel like you did. Here's why:
Enter Chicago Northwest—an instant-win for meeting planners.
Where the Smallest Detail Can Make the Biggest Impact
Much like the awe-inspiring meeting planners who are known for putting on huge conferences without a hitch, there are venues who achieve similar fame. Experience it for yourself at Chicago Northwest hotels where the smallest detail receives the utmost care. For example, at Renaissance Schaumburg Convention Center Hotel—which boasts 150,000 square feet of meeting space—you'll have your pick from 42 meeting rooms, all equipped with the technology you need, like high-speed wireless internet and top-notch audiovisual equipment.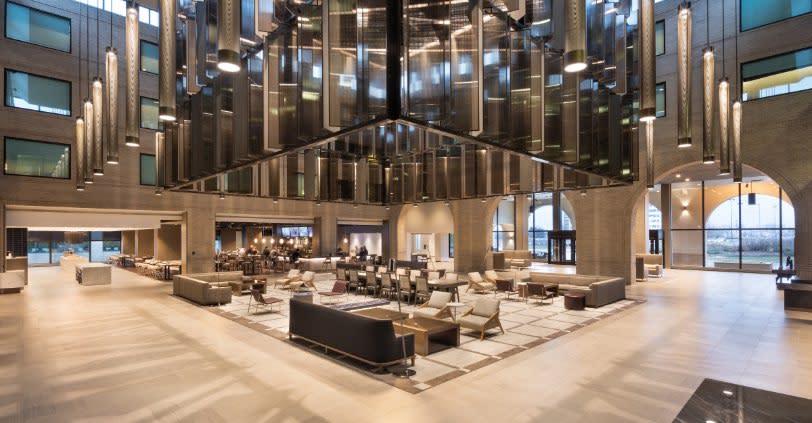 Meanwhile, at the Westin Chicago Northwest—which has nearly 45,000 square feet of meeting space —you'll have a team of event professionals working with you every step of the way with flexible meeting spaces that can transition from a breakfast buffet to a conference room with ease. You can even opt to hold your event outside and get some fresh air, complete with views of the lake.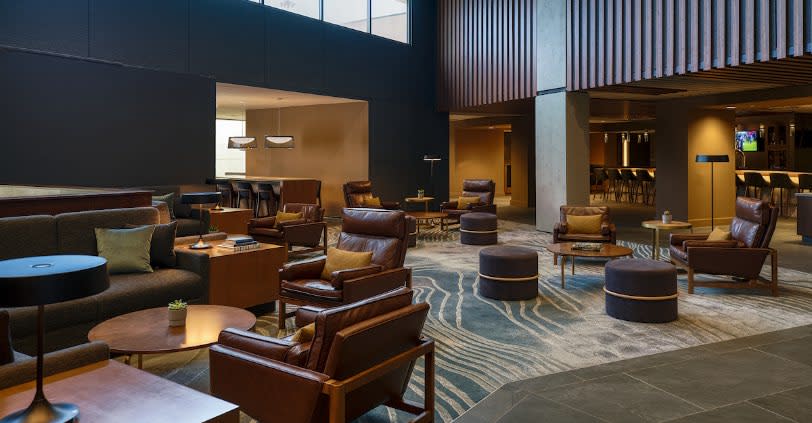 Of course, you don't have to be outside for plenty of natural light at The Eaglewood Resort & Spa. Its impressive Frank Lloyd Wright-inspired meeting space boasts floor-to-ceiling windows but what's more the resort has made catering to meetings and conferences one of their top priorities. In addition to being IACC certified and offering CMP packages, the resort has more than 37,000 square feet of meeting space and offers on-site team-building activities like retro bowling, glow-in-the-dark golfing and a Top Chef-themed culinary challenge. Or, if that's all too competitive, attendees can make margaritas together in a mixology class.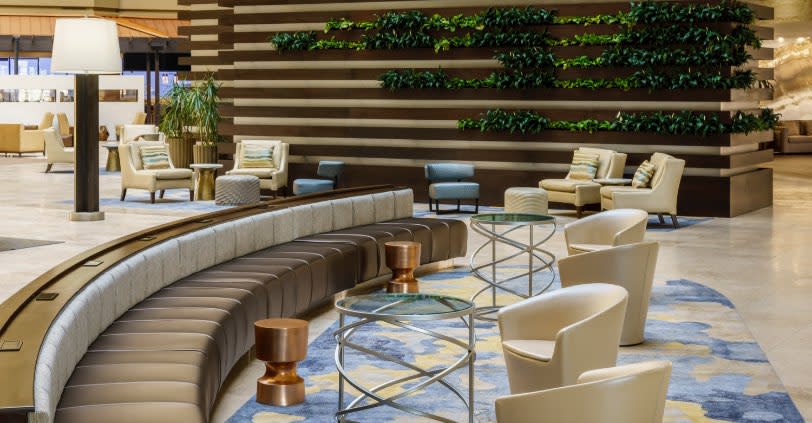 For state-of-the-art meeting spaces so new you'll feel as if you've traveled into the future, consider the Hyatt Regency Schaumburg. With recent renovations, it now boasts more than 30,000 square feet of modern meeting space, including a 3,100-square-foot starlit terrace. Just two miles down the road, Chicago Marriott Schaumburg recently completed a $22 million renovation, including updates to its more than 28,000 square feet of meeting space.
It's a Huge Hub for All Things Fun
But what about conference downtime? Attendees—and meeting planners for that matter—are in luck. Chicago Northwest is home to a multitude of enticing activities in close vicinity.
For starters, there's an award-winning 30,000-square-foot adult playground. Intrigued? You should be. Name any nostalgic arcade, table or board game, and you can play it at Punch Bowl Social—awarded one of The World's Most Innovative Companies 2019 by Fast Company magazine. Chicago Northwest is also home to the new ENTERRIUM. This unique attraction is inspired by the beloved 80s game offering pub grub, bowling and a mix of classic and current arcade games. It also rents out boardrooms and offers team building packages.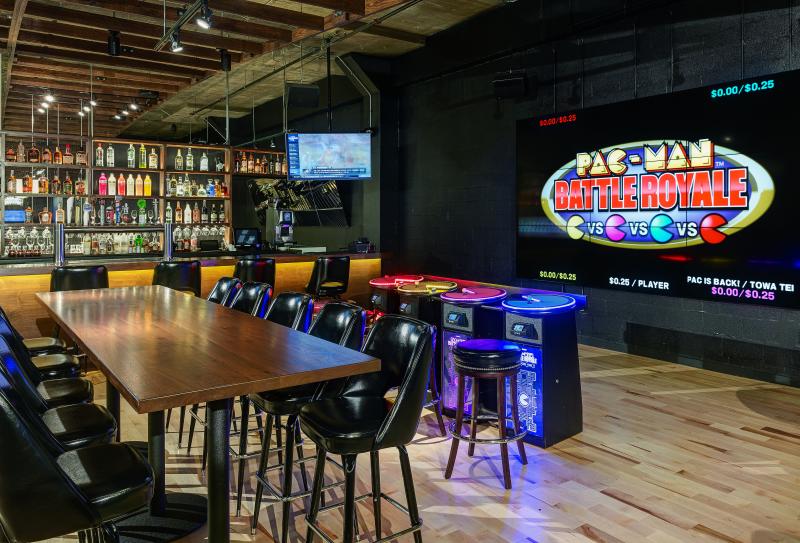 Another new top attraction celebrating its first anniversary is Hey Nonny. The combination of local food and live music has become a go-to for foodies and entertainment seekers alike. It's where Midwestern farm-to-table cuisine meets every music genre, from bluegrass and funk to soul and even cabaret. Want to be more than an audience member? Break into teams of four to six and compete for cool prizes on Music Trivia Night or take it to the next level and reserve the listening room or bistro for a private event.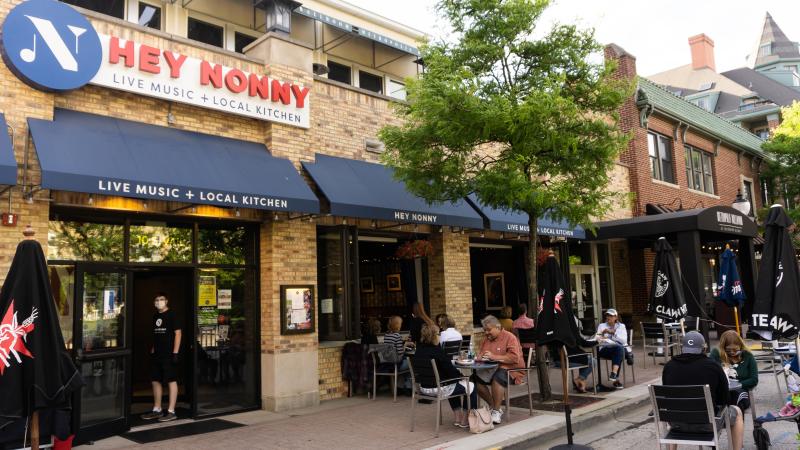 While you can't go wrong with the signature Hey Nonny burger—topped with smoked gouda, bacon jam and truffle aioli—Schaumburg's Shake Shack also warrants an appetite-whetting visit. In addition to the classic custard-shake lineup, the Schaumburg Shack offers a selection of local beer and wine.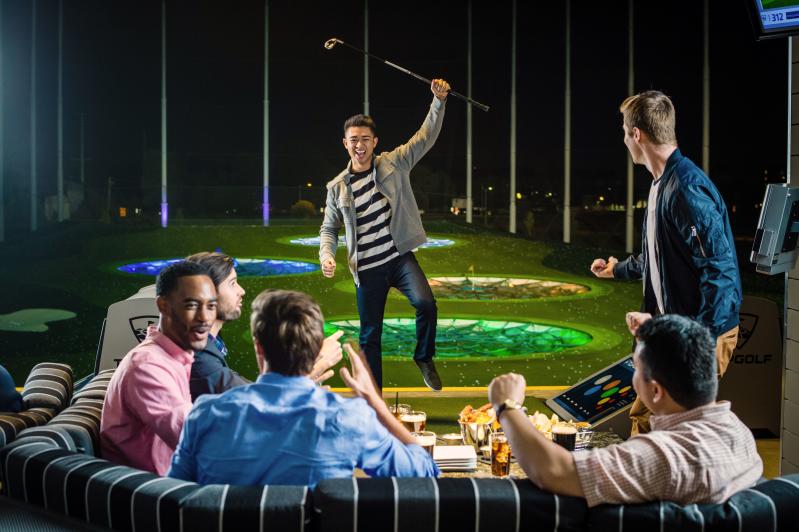 Topgolf Schaumburg is the newest party place welcoming groups to golf in its more than 100 climate-controlled hitting bays. Topgolf also offers opportunities to rent out meeting rooms and private event spaces—although the best spot in the house might be the public rooftop terrace with a fire pit! These attractions just scratch the surface when it comes to the fun to be had during free time. After all, you're in Chicagoland! Just because you're not paying big city prices—see Schaumburg's free parking below—doesn't mean you won't find big-city attractions and amenities. Schaumburg continues to grow and has plans to break ground on a new entertainment district that will feature restaurants, hotels, entertainment and outdoor recreation, all within walking distance.
Simplicity doesn't sacrifice quality
Chicago Northwest is conveniently located at the crossroads of major highways and a four-hour flight from anywhere in the continental US. In fact, it's just minutes from O'Hare! But it's also far away enough you don't have to hear planes take off or deal with traffic. Then, once you're here, the hardest part about going home is actually wanting to go home.
In terms of hotel and venue parking, paying for parking in Chicago Northwest is generally the exception, not the rule. For example, on-site parking is always complimentary at the convention center. But that's not the only free thing to get excited about. The 100,000-square-feet of column-free space at the Schaumburg Convention Center has endless possibilities, bound only by your imagination. Consider it your blank canvas with 30-foot ceilings.
With all of these resources at your fingertips, a meeting planner "win" is well within your reach. In fact, there's really only one thing that your attendees will be left asking:
"When can we do this again?"
We're excited to welcome your group to Chicago's Northwest suburbs! It's time to build up attendance to your event. We are happy to provide you with the following services.