Fresh powder has just dusted the Chicago Northwest region! Take a break from the screens and head outside to enjoy the winter wonderland of Chicagoland.  Your brain and your kids will thank you!  Here's our top ideas (and a couple of locations for those of you who aren't interested in layering up!): 
1. Dust Off Your Skis or Hiking Boots
Break out those cross country skis that have been collecting dust. Glide across the fresh powder at Busse Woods and take in a moment of silence.  No skis no problem! Bust out your hiking boots and immerse yourself in all the beautiful views at Busse Woods. Think about parking in the lot at Arlington Heights & Higgins Roads and check-in on our Elk friends! [Note: check for parking lot closures prior to visiting!]
2 . Try Out Snowshoeing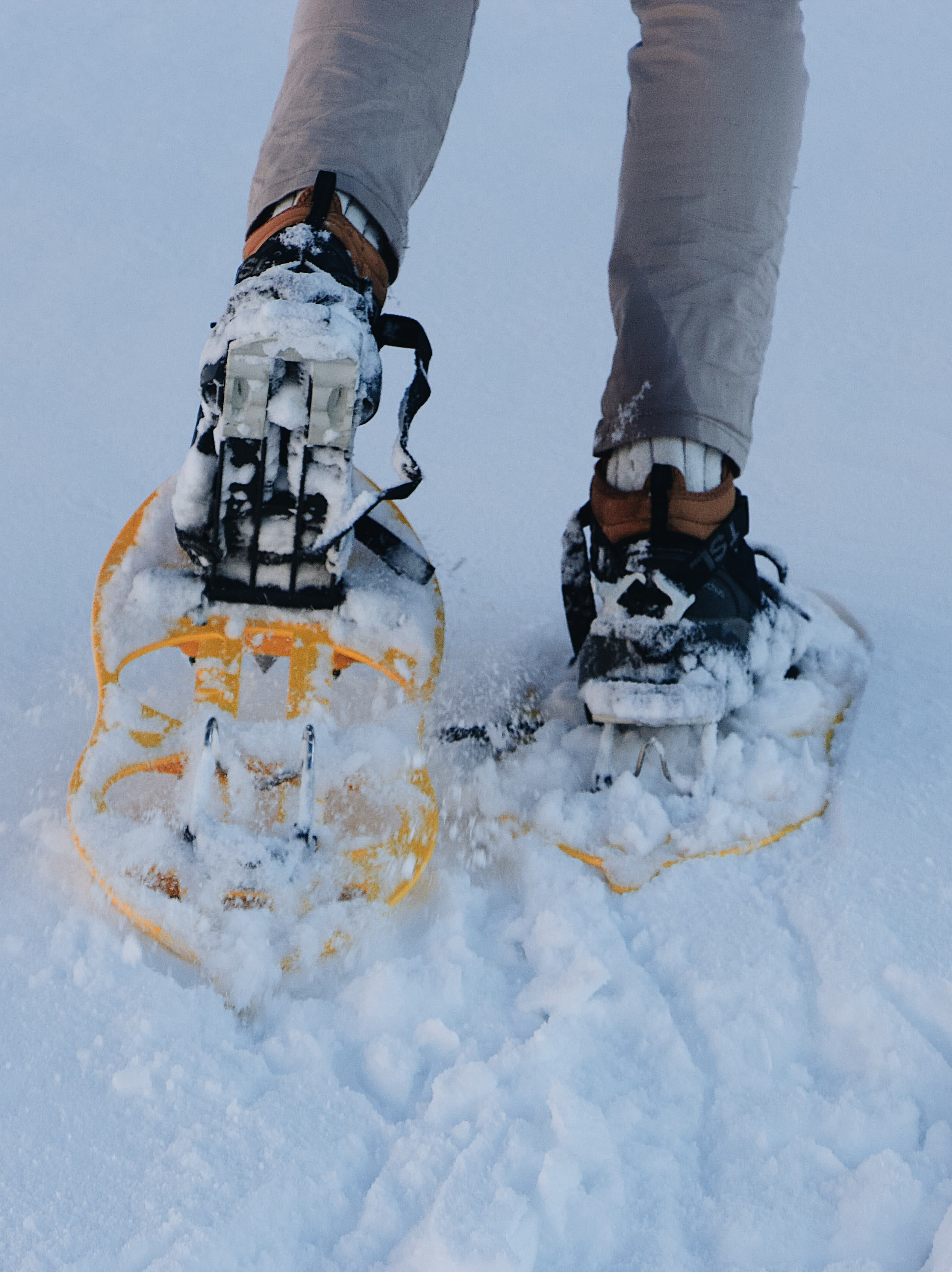 Snowshoeing on your bucket list to try? Our friends at Spring Valley Nature Center offer the opportunity to rent snowshoes when there is at least 4 inches of snow on the ground. Reserve your snowshoeing time slot by calling (847) 985-2100. Rentals are $5 each and available 10am to 2pm daily.  [Note: Masks must be worn for snowshoe pick-up inside Spring Valley.]
3. A Winter Wonderland Workout
Get a workout in at the outdoor gym at Lake Arlington. A variety of calisthenic machines will get your muscles warmed up to enjoy the fresh air and the beauty of the season. A short walk down the pier showcases a snowy view of Lake Arlington. 
4. Sledding Hills Abound the Northwest suburbs of Chicago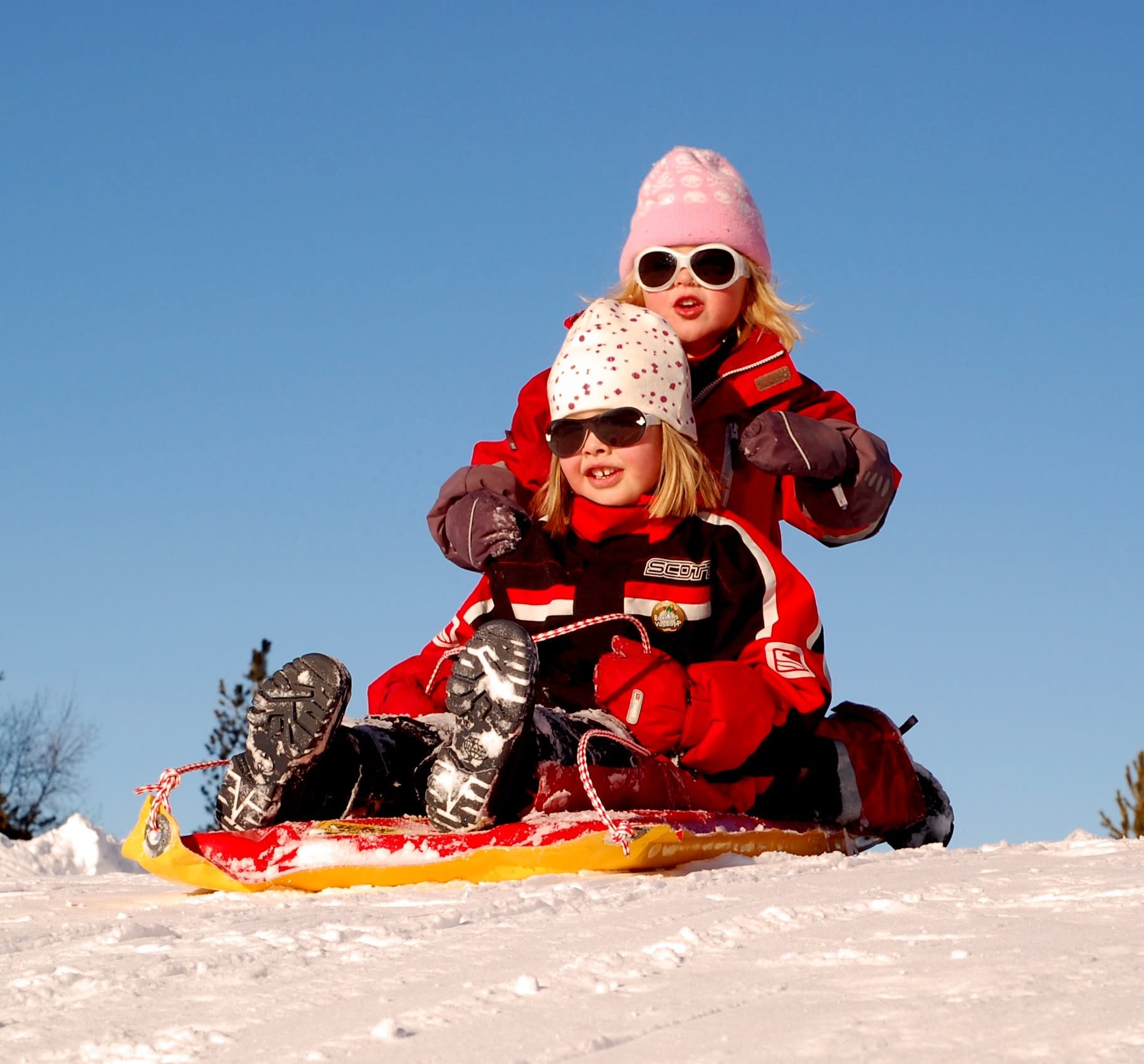 Grab your sleds and tour the hills of the Northwest suburbs of Chicago.  Heritage, Green Slopes and Sunset Meadows parks in Arlington Heights are all lighted sledding hills. Be sure to check ahead for open hills.
Udall and Roosevelt Parks are your featured destinations for sledding in Elk Grove Village.  Check the status of the Elk Grove hills now.
Take your littles out to North Salk Park in Rolling Meadows to adventure down this sledding hill. 
Grab your saucer for a trip down memory lane at Meineke Park sledding hill in Schaumburg.  If you grew up in Schaumburg, you surely remember seeing a plethora of kids atop this hill after a fresh snow.
Start at Hole 5 of the disc golf course for a run down Sunny Hill Park's sledding hill in Streamwood. Here's a quick list of rules for sledding.
5. Ice Skating through the suburbs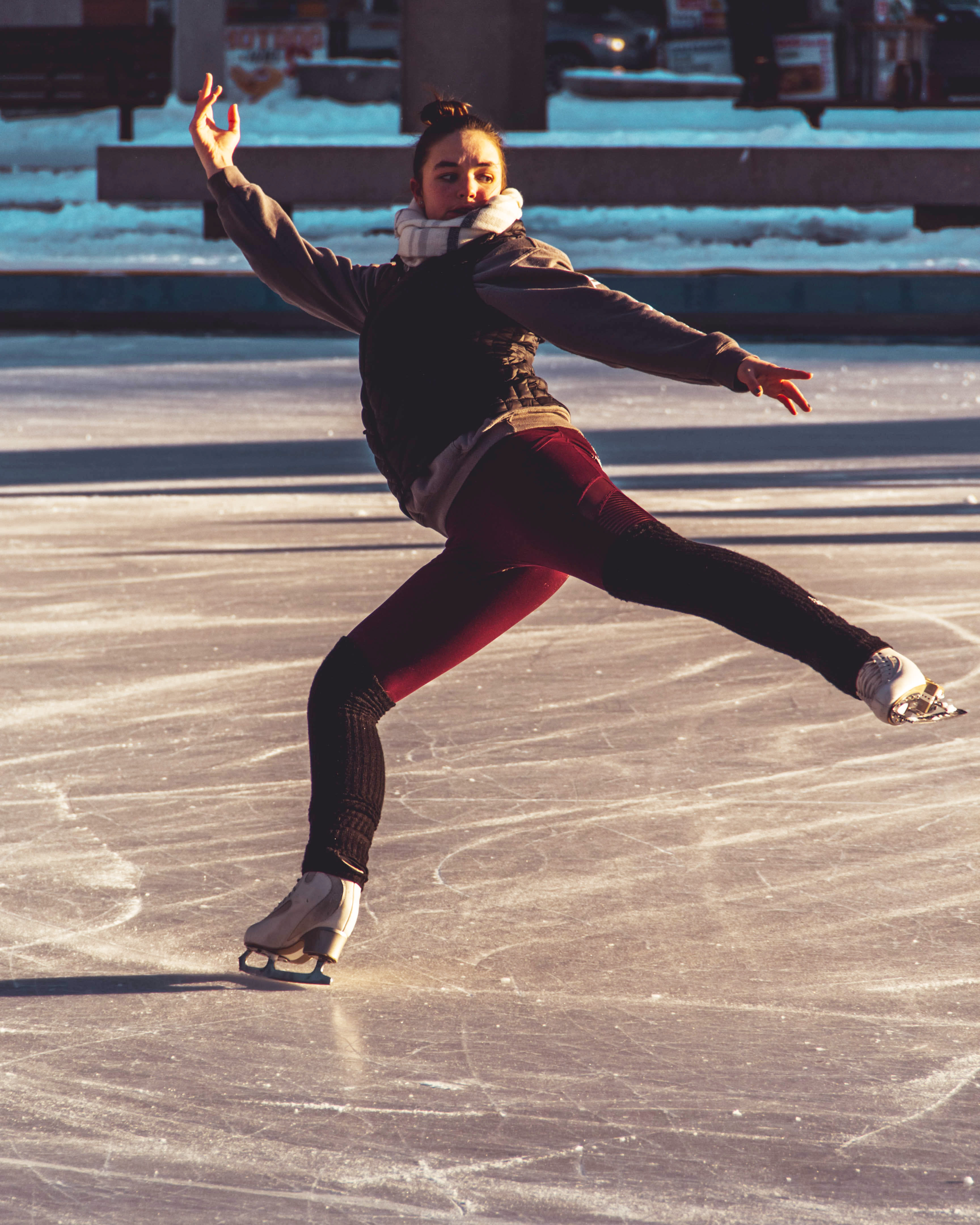 Break in those new ice skates or hockey sticks you were gifted for the holidays.  From outdoor to indoor, several ice skating rinks are available for you.  In Elk Grove Village, you can free skate and shoot some goals at Olmstead Park (South for hockey and North for open skate).  Just looking to practice your shoot the puck talents, head over to Mead Park. Check here for ice conditions and hours.
Itasca Park District offers an ice rink at the Itasca Softball Complex.  Check for ice conditions and hours - you can also sign-up for text message updates. 
Schaumburg Park District is offering a man-made rink at Timbercrest Park.  Night time skates available and spectator bleachers too (please remember to be socially distant!) Check here for ice conditions. 
Rolling Meadows Park District features an opportunity to skate even when it's not cold enough to make ice outside.  Check out the West Meadows Ice Arena for public skate times or even sign up the kiddos for some skate lessons!
6. Golfing in the winter
Golf might not be an outdoor option right now, but we've got a few locations you can visit to make you dream about your next outdoor course.  Did you know the Schaumburg Golf Club offers a golf simulator? The Golf Club's learning center offers three state-of-the-art aboutGolf simulator bays.  We think the best part is the ability to play courses all over the country without leaving home! Offered daily from 9am - 8pm.  Call (847) 885-9000 to make a reservation for your tee time. 
X-Golf Schaumburg is an indoor golf simulator with 40 locations to choose from.  Fully stocked bar to boot!  390 Golf Experience in Wood Dale gives you the best of both worlds fresh air with a toasty bay to keep you warm while you practice your drive.  They feature the TopTracer functionality.  Parlay Golf Sports Bar is on-site to fill any hunger pains.
Last but not least, a trip to Topgolf Schaumburg on a snowy day can leave you feeling like you are in a snow globe.  Plenty of fresh air all around, plus socially distant dividers and of course, bay heaters are waiting for you during your time to shine.  The kids will get a kick out of the new game, Angry Birds.  Make your reservations ahead of time!  [Note: Tuesdays are half priced ;)]
7. NEW: Bar Curling at Fox & Turtle
The Olympics are right around the corner and you've always wanted to try your hand at Curling.  Guess what? You can!  Book a reservation for Bar Curling at Fox & Turtle in Itasca.  Grab some friends, a basket of cheese curds and few beers for a night of outdoor fun under the stars. 
We hope these ideas help you get outside and enjoy the Chicago Northwest suburbs when fresh powder hits.  Feel free to continue exploring what else we have to offer with our inspirational blog posts.