Why Woodfield Mall is Better than Ever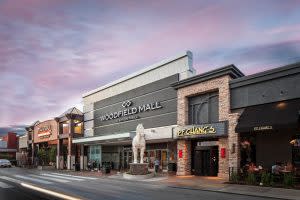 Shopping just got better. In Chicago Northwest, you have access to the finest brands, great deals and a range of dining options. Always a major shopping destination, ease and quality have stepped up several more notches when Woodfield Mall recently underwent a $14 million makeover. The renovation included upgrades that make shopping even more convenient and enjoyable.
As one of the largest shopping centers in the country and the largest in Illinois, Woodfield Mall offers access to nearly 300 options for entertainment, dining and retail stores. It's easy to grab a gift for your best friend's upcoming birthday, catch a comedy show, or kick back in new cushioned seating areas and enjoy the sport of people-watching in a modern setting.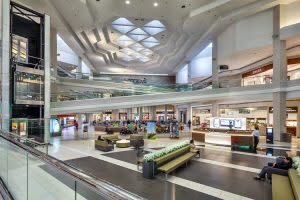 All within reach Multi-level malls can be difficult to navigate if you have a stroller, walker or wheelchair. But Woodfield Mall's redesign gives all shoppers great access. A large-capacity elevator and two escalators were added, plus clear signage and spacious walkways make shopping convenient (even during holiday season bustle). The result is that the mall is easy to navigate and accessible to every shopper—just what you need when you're handling a long to-do list.
And there's a little something for everyone on your gift list. Woodfield Mall has everything from the Disney Store to GameStop. Among the many apparel stores: Gap, Janie and Jack, lululemon, Nordstrom and American Eagle. Treat yourself to a pretzel at Auntie Anne's, take in the scent of holiday candles at Bath & Body Works and stock up on beauty supplies at Sephora.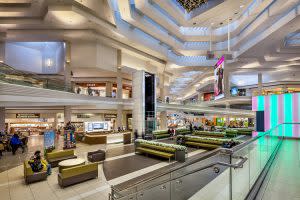 And if that's not enough, you'll find that the renovations have made Woodfield Mall a beautiful space. Glass railings throughout give the space a contemporary feel, and the gorgeous ceramic tile provides an upscale touch. Details like these will make your visit to the mall special, even just walking from store to store—maybe while snacking on a gourmet treat from Garrett Popcorn, which is new to the mall's Grand Court.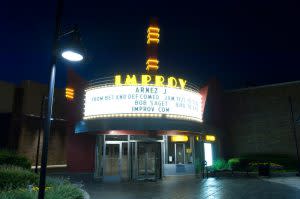 Mouthwatering dining Along with the recent updates to the structure, decor and design of the mall, fall of 2018 will bring a new dining pavilion featuring 820 seats, an outside view from the upper wing and plenty of natural light flooding through floor-to-ceiling windows. Adding to the 30 current dining options such as Uncle Julio's, Texas de Brazil and The IMPROV Comedy Club—yes, that meal comes with a healthy side of humor—the mall will add a dozen more restaurants.
Catering to the customer Shoppers who want a one-stop-shop for entertainment, dining and shopping will find it at Woodfield Mall.
Find more ways to look forward to tackling your shopping list.