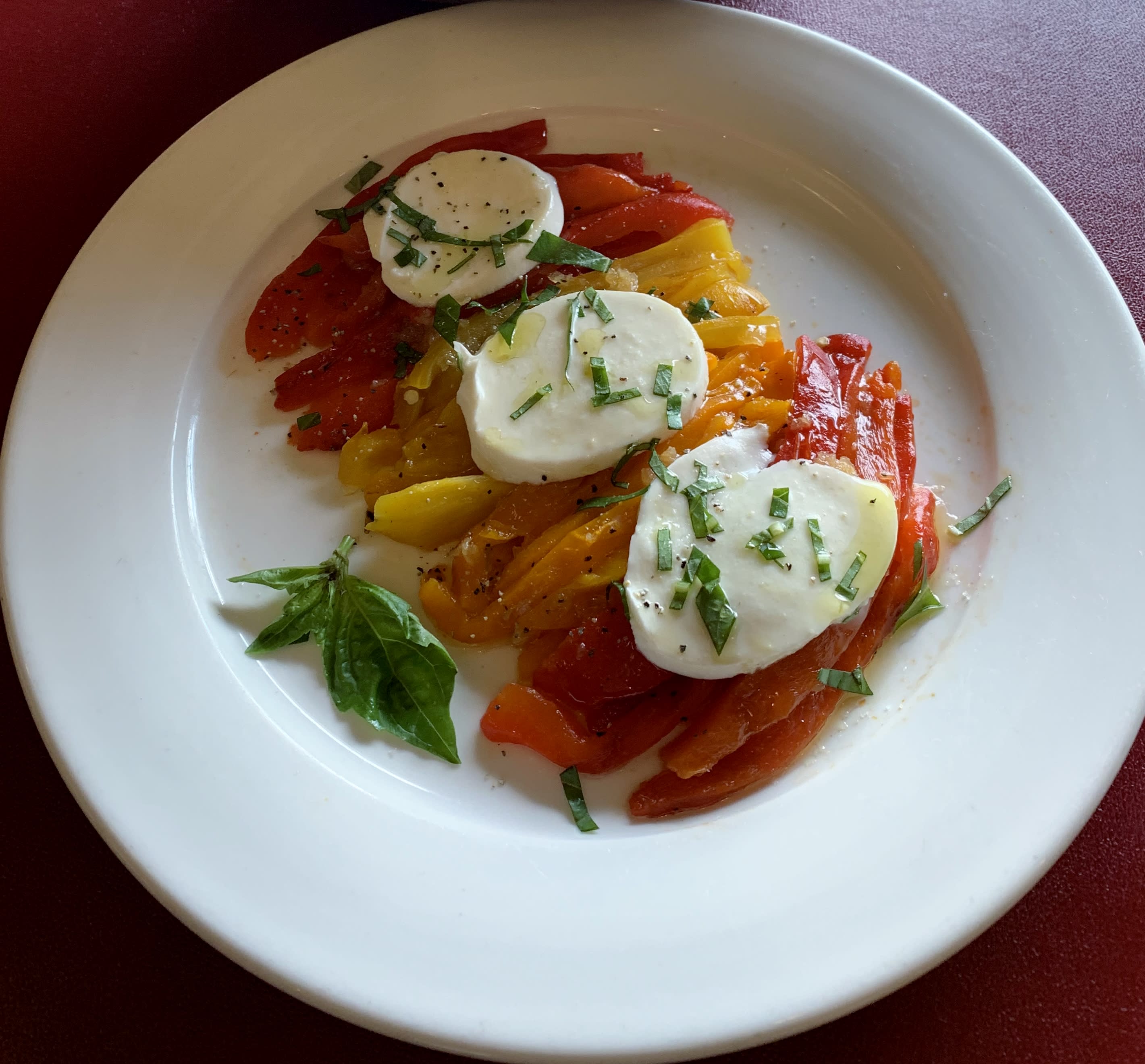 from: Riccardo's Restaurant
The following recipe is for one serving, so expand it accordingly for a larger number of servings.
Ingredients:
2 red peppers per person
1-2 teaspoons olive oil
1 clove fresh garlic, pureed
Salt and freshly ground pepper to taste
Fresh basil
Directions:
Wash and dry the peppers. Place them under a broiler and allow to cook until skin blisters. Remove them from the broiler and cool well. Scrape skin from peppers, cut off top stem and remove seeds. Cut into thin slices. Heat the olive oil in a saute pan until hot. Add garlic and saute until slightly translucent. Add peppers and saute gently until heated through. Add salt and pepper to taste. Garnish with fresh sliced mozzarella cheese and top with fresh basil. Serve at once.
Special thanks to Riccardo's Restaurant for sharing this recipe. Please support them by checking out their curbside pick-up options and order today! Also, download their app for discounts. Search your app store for Riccardo's Restaurant.