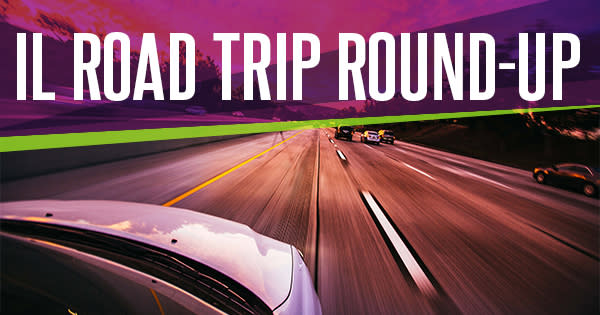 We've been "All In for Illinois" during the pandemic, but now that we're in Phase 4, we're ready to enjoy our state safely. Check-in every Tuesday for an Illinois Road Trip Round-Up on themed topics showcasing eighteen destinations across Illinois. This week, we're touring some of the state's most unique shopping opportunities! So pack up the family, bring your masks, and get ready for a road trip!
MEET CHICAGO NORTHWEST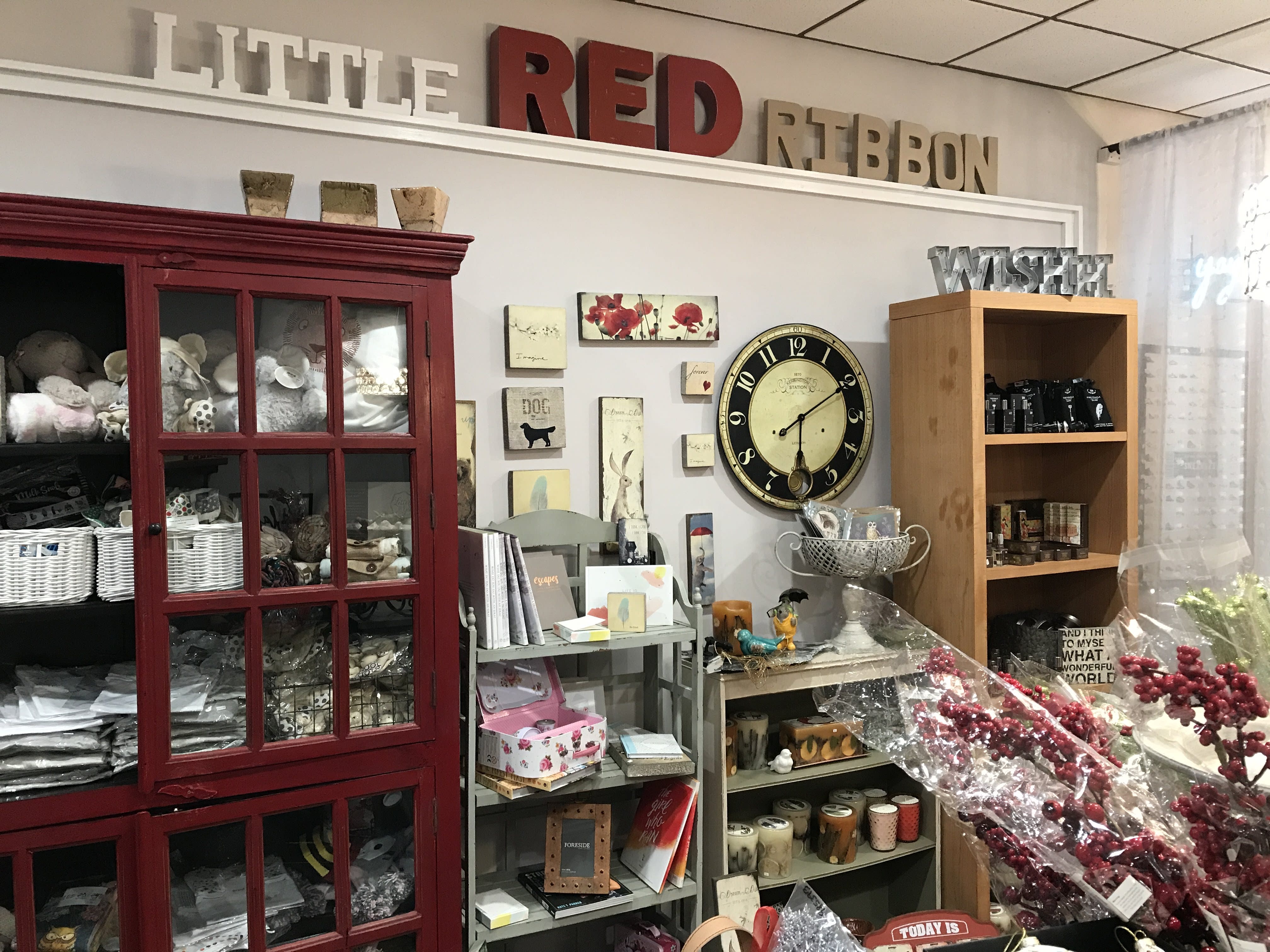 Founded in 1948 as a humble roadside vegetable stand in Arlington Heights, Goebbert's has become a favorite local shopping destination. Goebbert's has a lot to offer for all of its patrons including fresh produce, pumpkins, trees, flowers, etc. Located in the quiet little town of Roselle, is the unique boutique, Little Red Ribbon. Step foot inside and browse precious items varying from delightful purses to chic clothing to handmade jewelry. Little Red Ribbon is an excellent destination to find that special something for that special someone. IKEA is both a ready-to-assemble home goods store and a Swedish shopping experience. Browse through the latest and greatest furniture and interior designs for your home. Lastly, don't forget to stop by their food court and try their famous meatballs! Even more shopping can be found at chicagonorthwest.com/shop. 
ENJOY AURORA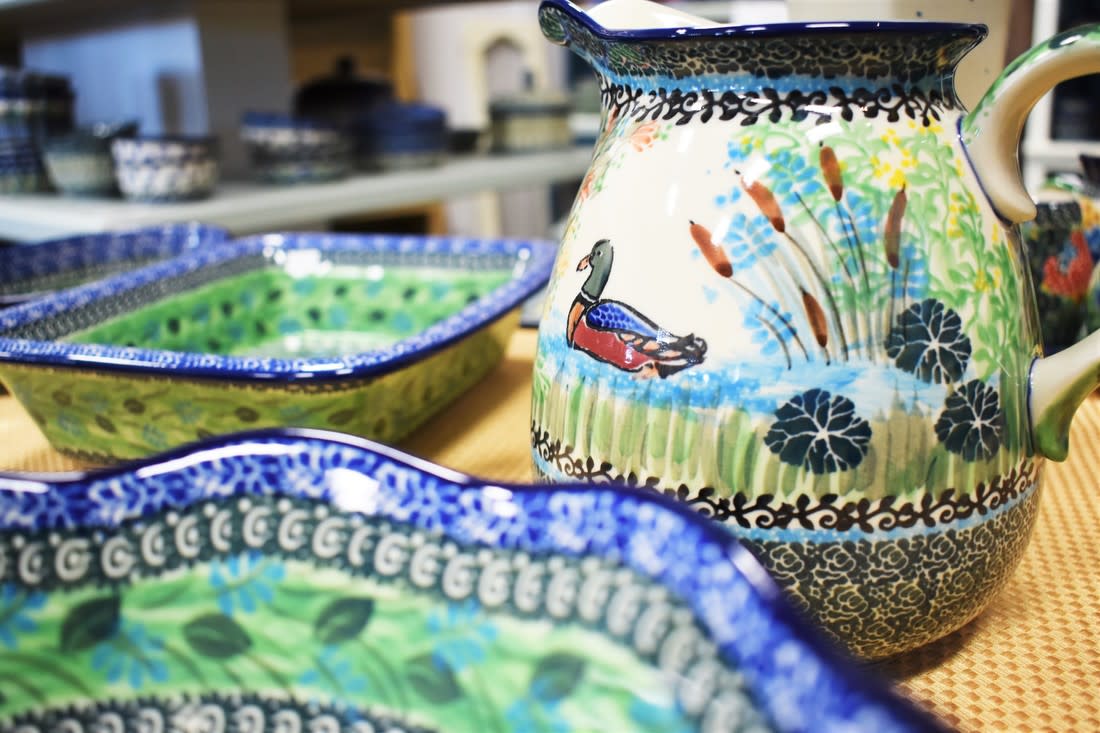 Travel country roads to a hidden gem in the Aurora Area of Illinois — More Polish Pottery. At this "field of dreams" in Big Rock, Illinois, you will find the Midwest's largest retailer and wholesaler of authentic Polish ceramics. Visitors can enjoy a truly unique shopping experience at this countryside getaway, browsing hundreds of pieces, from home decor to kitchenware, handmade by artisans and sourced direct by owner Rebecca Gengler. Polish pottery is a perfect gift for wedding registries, home chefs, and collectors of fine ceramics. Virtual shopping events are held regularly, with opportunities to enter drawings to win unique gifts. Plan your visit at MorePolishPottery.com and with the Aurora Area Go Guide, in print and online at EnjoyAurora.com/VisitorsGuide.
VISIT BLOOMINGTON-NORMAL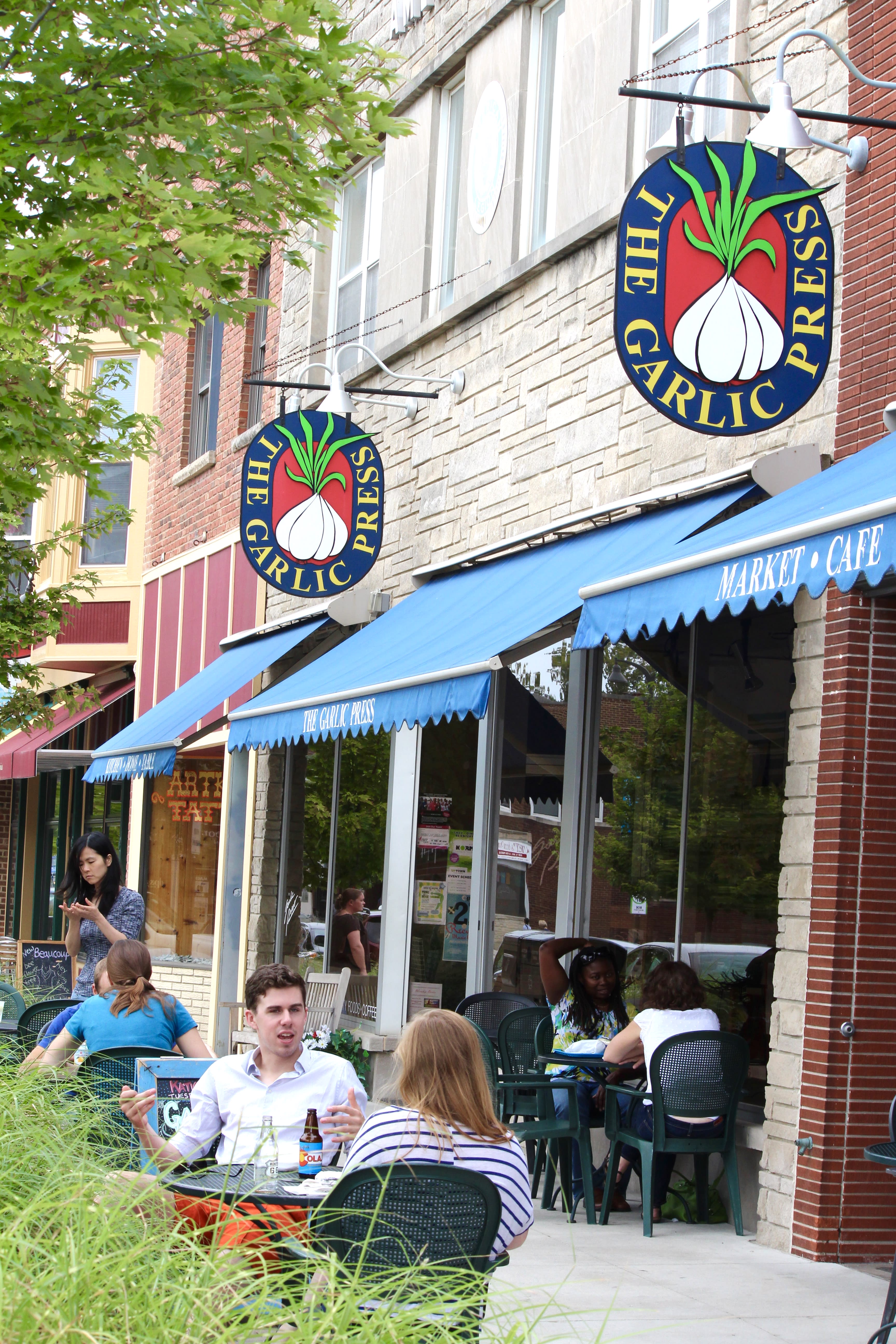 Looking for a vintage video game? Bobzbay has it! Need specialty cookware? The Garlic Press will have it! Wanting to sell or buy a CD? Waiting Room Records can help you out! And be sure to stop in Crossroads Handcrafts of the World, a nonprofit that sells unique fair trade crafts created by impoverished artisans and farmers from around the world. Both Downtown Bloomington and Uptown Normal are filled with unique shops that you won't find anywhere else. From refurbished furniture and comic books, to spices and handcrafted jewelry, you'll be amazed by what you can find in Bloomington-Normal!
VISIT CHAMPAIGN COUNTY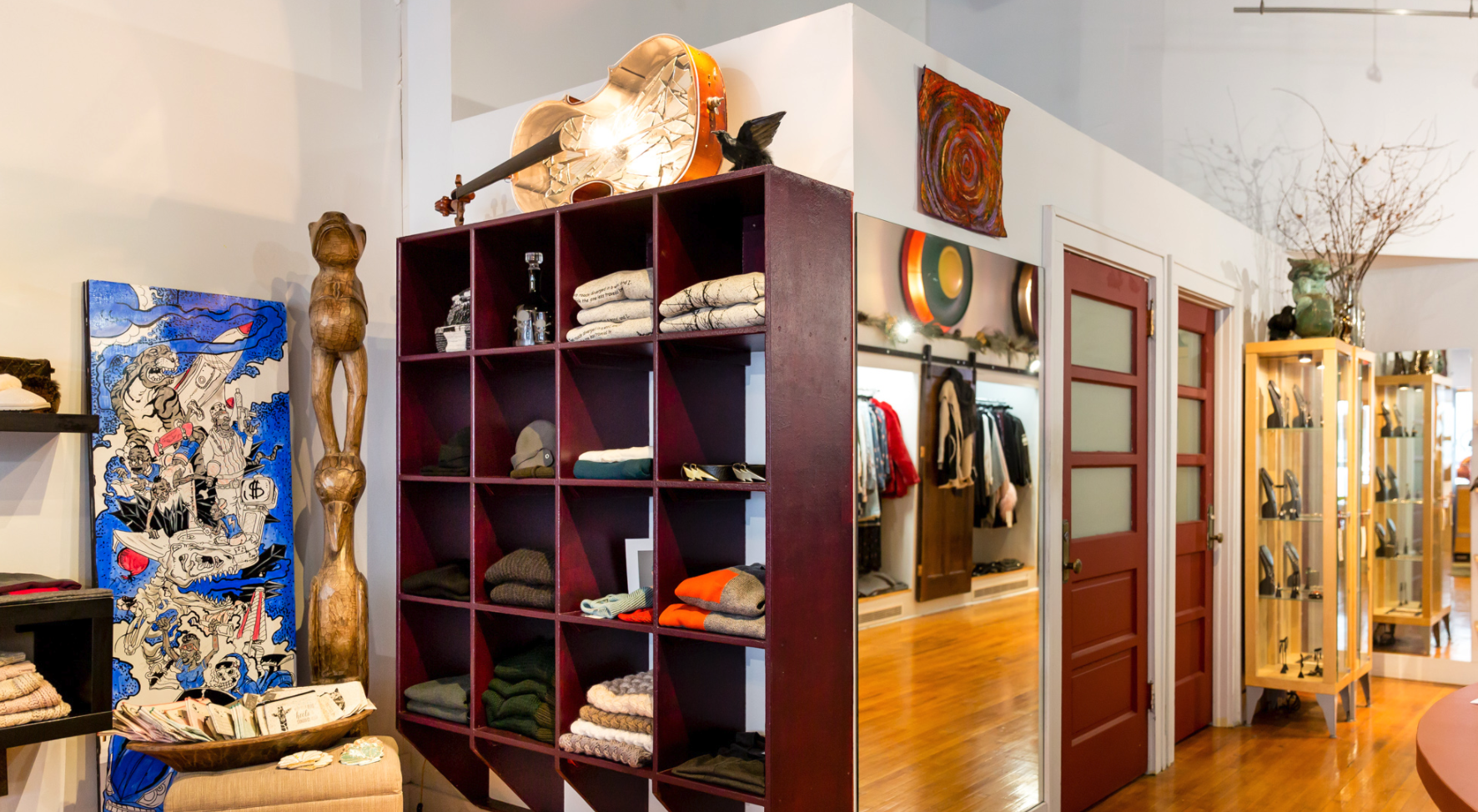 There's an impressive array of shopping opportunities in the greater Champaign County area. With something for everyone, our shopping scene is a great place to find gifts for others, yourself, or something to spruce up the home ahead of Fall. If you want to add a feature piece to the home, Cinema Gallery, in the historic Princess Theatre in downtown Urbana, is the area's largest fine art gallery. You can also buy a piece of Chambana Proud merch with plenty of options to shop now! Circles Boutique is also a favorite for adding a new statement piece to the wardrobe and sits right at the corner of a bustling Downtown Champaign shopping district. We can't wait to see you for some much needed retail therapy!
CHICAGO NORTH SHORE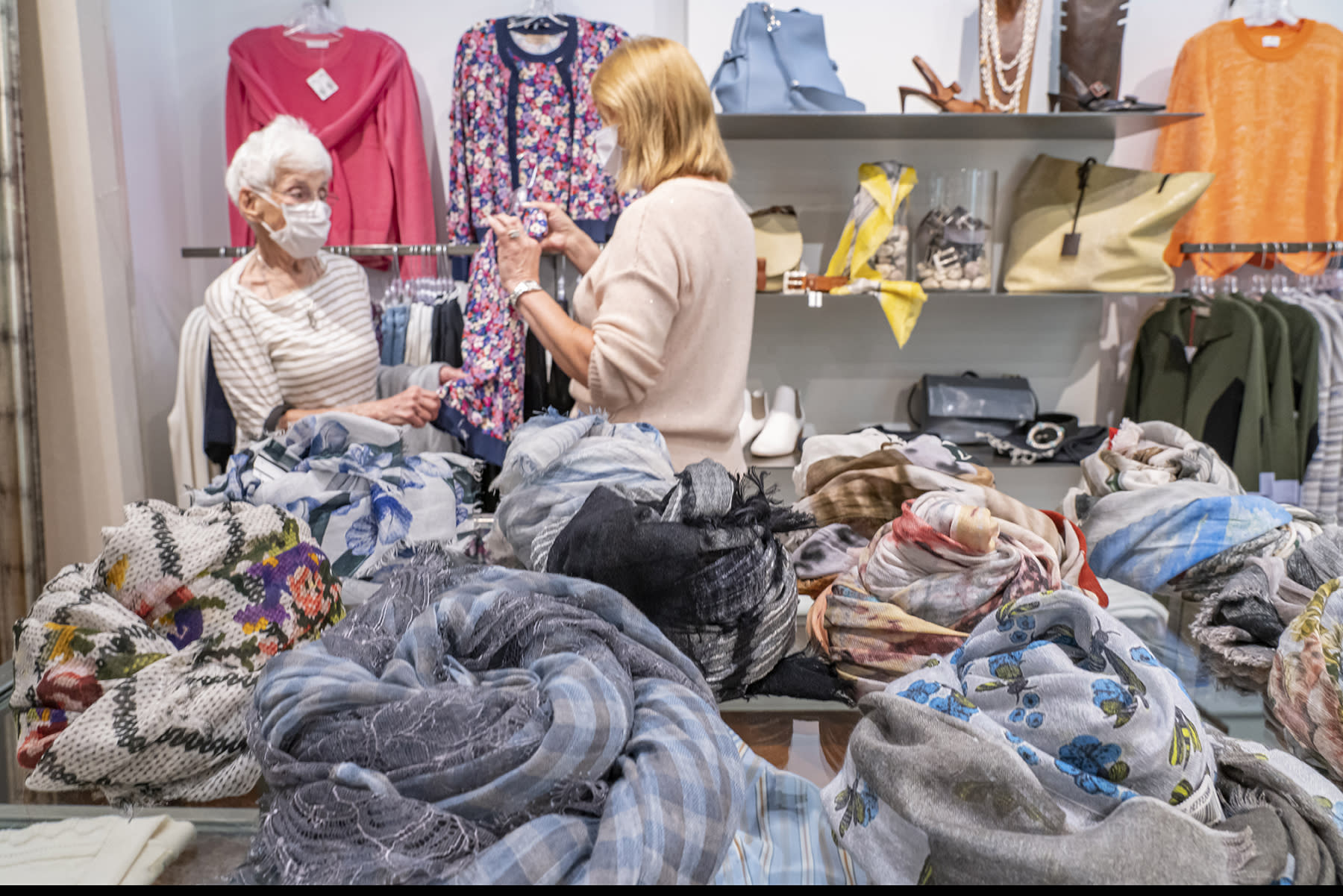 Landscaped shopping centers with premier retailers, restaurants and movie theaters, and small quaint boutiques on tree-lined streets in towns bordering Lake Michigan, we have plenty of ways to your shopping bags! Near Baha'i House of Worship and Ryan Field, Home to Northwestern Football, visit Central Street– home to chic designer boutiques, specialty shops, and renowned bakeries and coffee shops. Three full-service shopping centers are on the North Shore Westfield Old Orchard, Northbrook Court, and The Glen Town Center. Downtown Evanston is where the City of Chicago and the North Shore meet. Eclectic shopping includes fashion, jewelry, and more with over 100 restaurants in a five-block area. The charming retail districts of Winnetka, Northfield, and Glencoe showcase individually owned boutiques with one-of-a-kind finds. In nearby Glenview, superstore Abt, a family-run appliance and electronics store showcasing virtually every brand name, high-end electronic product, and appliance in its showroom. A visitor favorite with customers visiting from throughout the Midwest for the latest releases and unbeatable pricing.
CHICAGO SOUTHLAND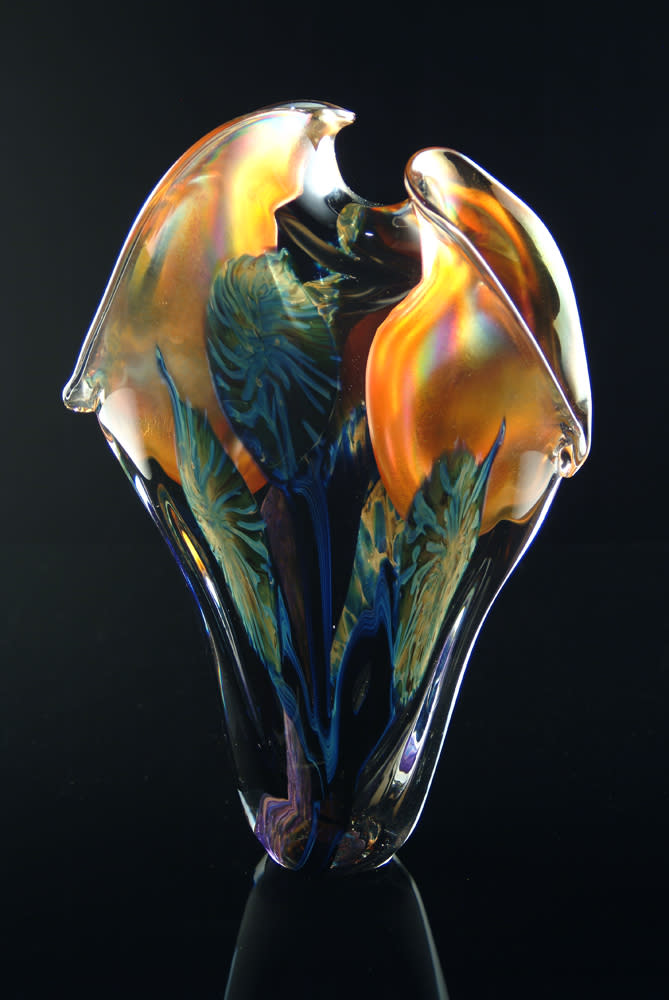 Shop 'til you drop in the Chicago Southland! If you're looking for unique shopping experiences, check out the Frankfort Historic District, where you'll find specialty boutiques, delicious dining options, and over 30 professional services. Or visit the Old Orland Historic District in Orland Park, home to several antique shops (and more!) nestled into an 1800s neighborhood full of historic churches, charming houses, and colorful gardens. Be sure to stop by Lotton Art Glass Gallery & Studios in Crete to meet the world-famous Lotton family and watch them create beautiful works of art out of hot glass. Lotton Art Glass is celebrating 50 years of being in business, making now the perfect time to tour the studio and, of course, shop to your heart's content in the gallery! 
VISIT EFFINGHAM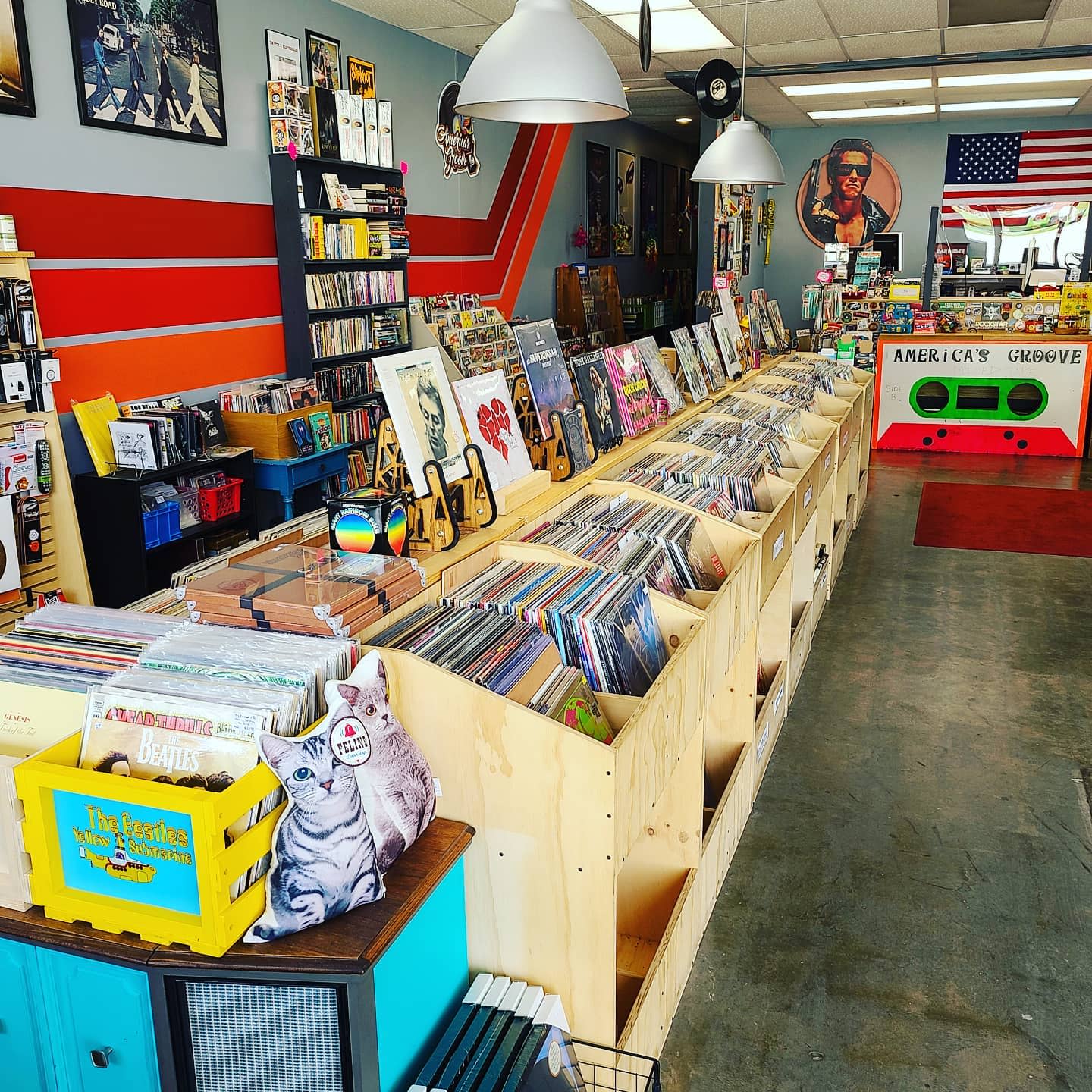 From vintage to handmade, rare to eclectic… unique finds are abound in Effingham! Stroll through the downtown area to shop consignment pieces, locally-made coffee, art, specialty popcorn, personalized items and more. While you're there, explore hidden gems like America's Groove Record Store – where you can find a variety of novelty items and, of course, the best in both vintage and modern vinyl. Head to the north side of town for more local finds, like John Boos & Company Factory Showroom & Outlet, where you can purchase cutting boards and butcher blocks like the pros use for a fraction of the price! Find the thing you can't live without…right here in Effingham.
EXPLORE ELGIN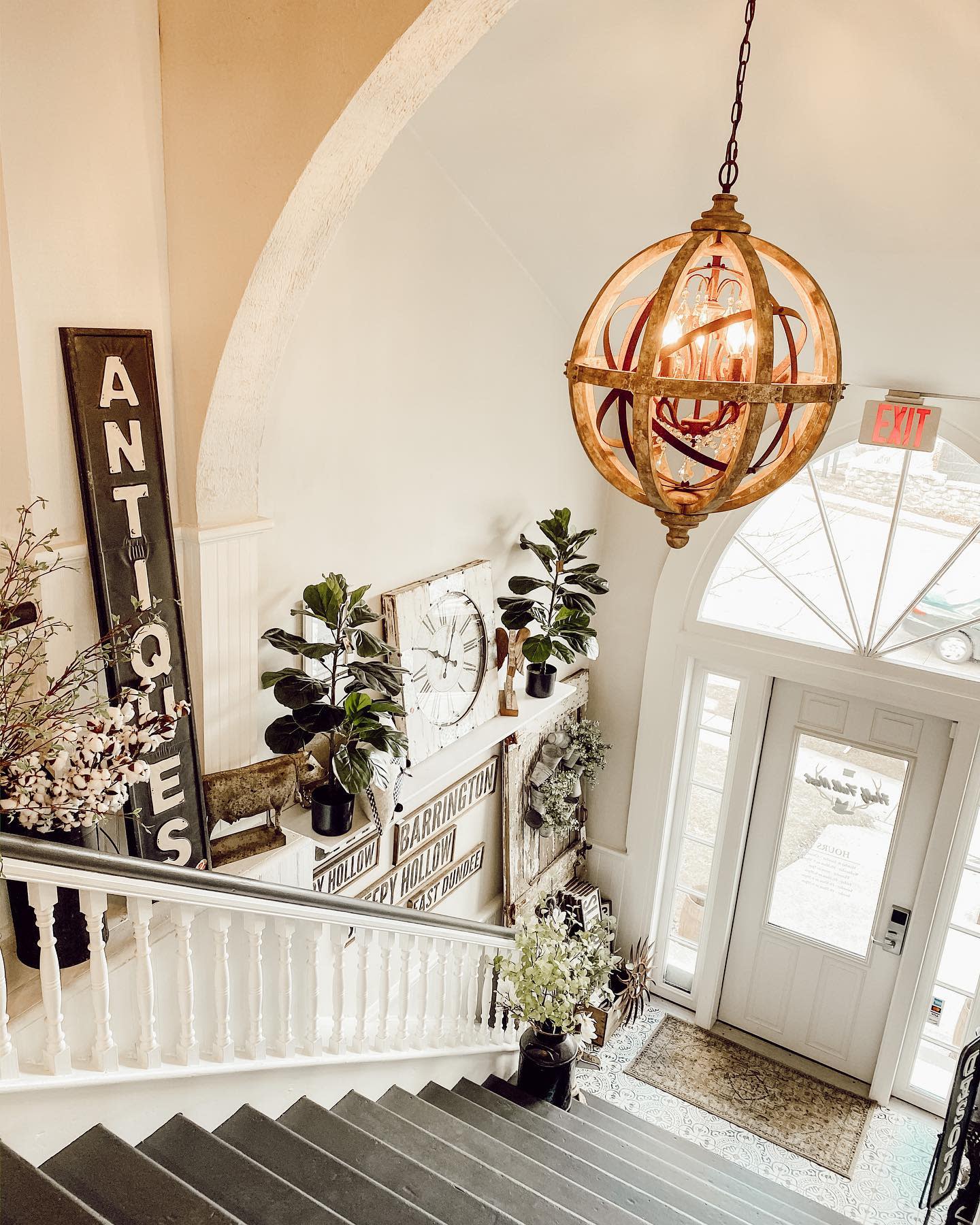 From the moment you enter The Half Full Nest you're in for a treat! Step into this historic country church's oversized cathedral entrance and ascend up its grand stairwell. You'll be inspired by the architectural details and the artfully showcased vintage displays throughout the store. The curated collection of dealers, artisans, and brands offers a truly unique, Vintage-Artisan-Gourmet-Apothecary shopping experience. Here you'll find an ever-changing inventory of authentic farmhouse, cottage style, industrial, French country and Mid Century Modern goods. Tickle your tastebuds with gourmet sauces, honey, and a large assortment of loose leaf teas to name a few. The perfect place for one-of-a-kind gifts for any occasion including a treat-your-self day! Visit them online to shop conveniently and be sure to visit our website for more shopping opportunities in the Elgin area!
GREAT RIVERS AND ROUTES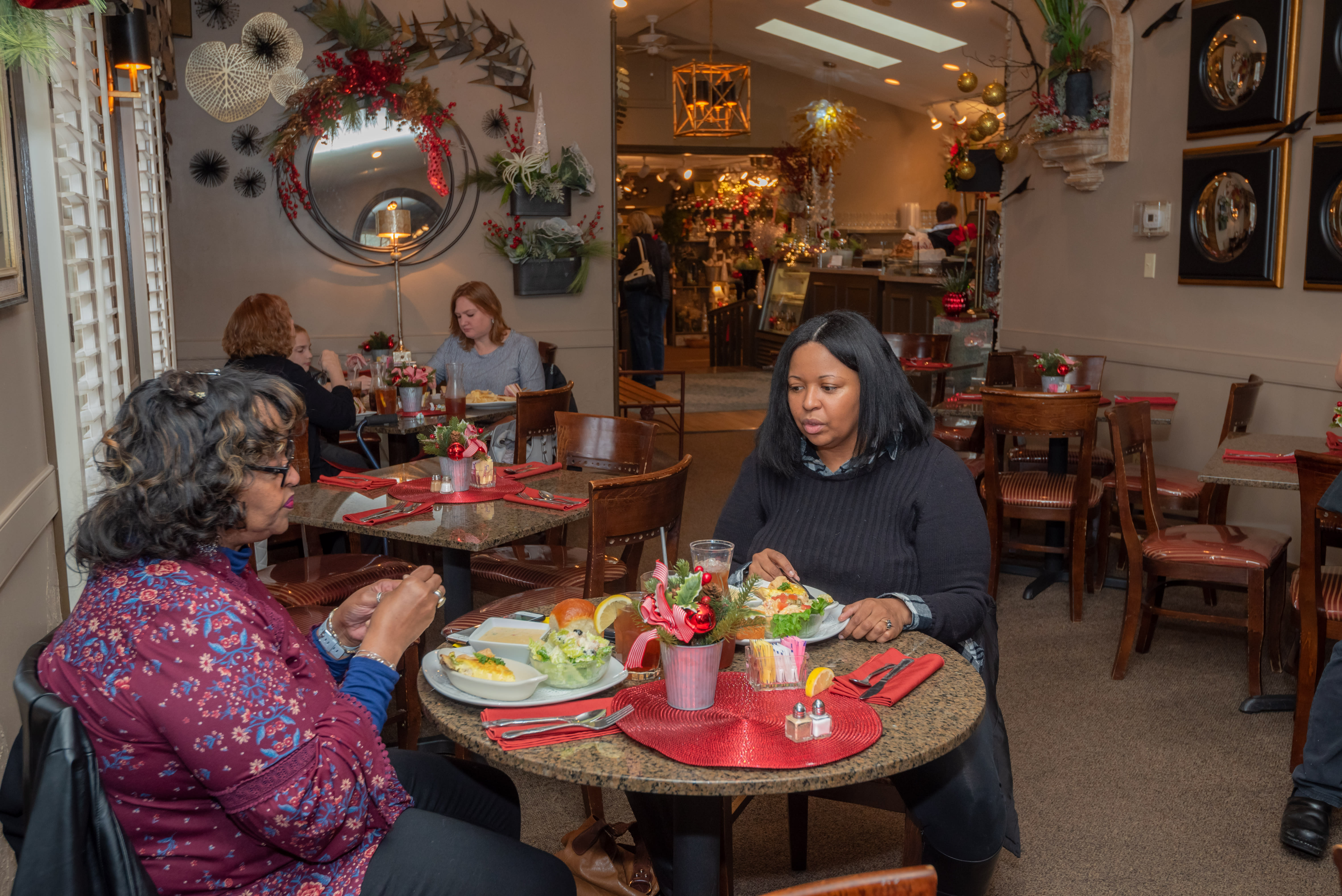 Shop 'til you drop throughout the Great Rivers & Routes region where locally owned and operated stores offer trinkets and treasures and gifts and goodies sure to delight and inspire. Josephine's Tea Room & Gift Shop in Godfrey Shop combines the best of both worlds – first-class shopping with a delightful dining experience. Multiple rooms of gifts, clothing, and more are packed to the brim and the merchandise rotates seasonally. Cap off your shopping adventure with a salad, a cup of lobster bisque soup, a sandwich, and an unforgettable dessert. For more shopping fun, head to nearby Alton and visit Mississippi Mud Pottery where the colorful and creative pots, mugs, bowls, and more are made on-site by artists Chad Nelson and Felicia Breen.
ILLINOIS SOUTH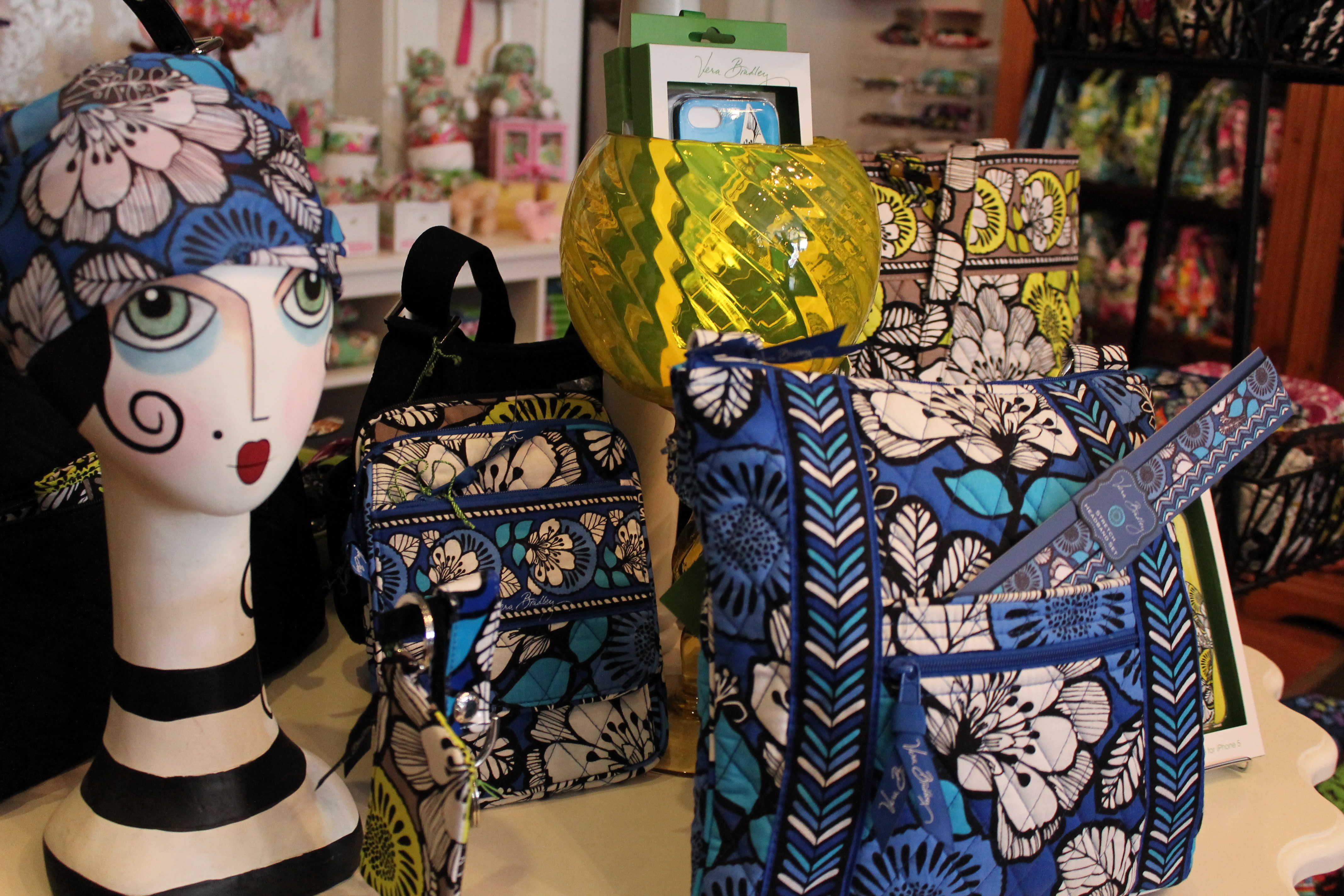 There are SO many hidden gems you can find in ILLINOISouth if you stop and take the time, and that includes unique shopping. Lebanon is one such community where you can take the day and visit several different shops and restaurants all on one street! 'Brick Street' is full of shops ranging from boutiques and crafts to art and antiques. Food is also a necessity when shopping, and a fan favorite for families is Dr. Jazz Soda Fountain – a great place to chase lunch or dinner with some amazing ice cream! Another community with some great finds is Pocahontas – an antiquer's dream. There are half a dozen antique shops within a few blocks of each other, including one the basement of an old church! Pocahontas Mercantile and Sweet Shoppe is a must-visit while you're in town; and once you are finished shopping, Copper Dock is a beautiful venue to grab a glass of wine and a bite to eat while sitting on their amazing patio by the lake. Happy shopping!
JACKSONVILLE AREA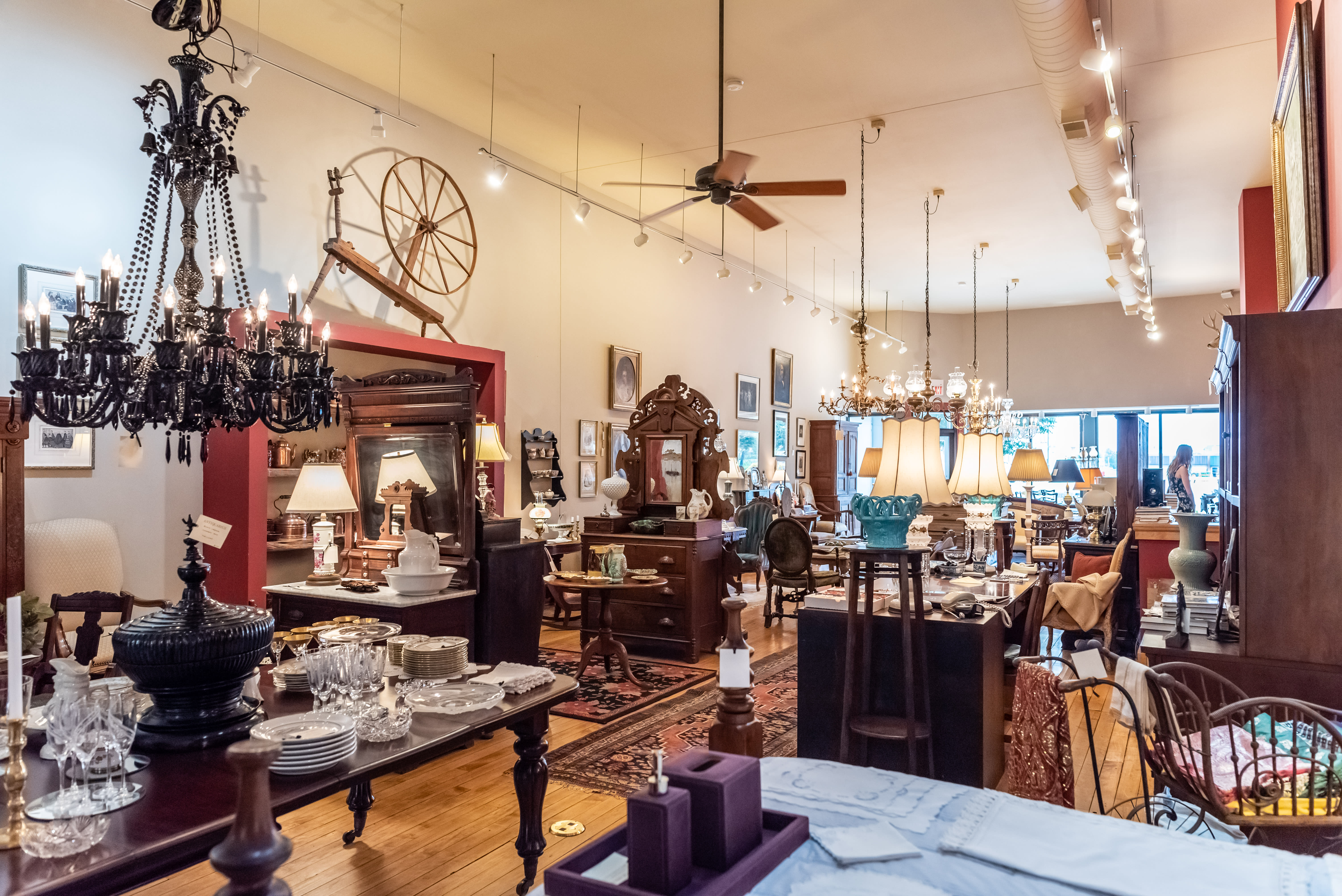 While the Jacksonville area has many great shopping options, our Historic Downtown has several locally owned, unique shops that offer special treasures for every age. You will not find big brand-named stores in Downtown Jacksonville, instead you will find unique antique items, home décor, outfits and accessories that are truly original to these niche shops and boutiques. As a bonus, all these shops are within walking distance of each other and are locally owned. If you would like to discover true treasures in one of Illinois' premier antique galleries, stop in at Antiquarius where you are sure to find your next family heirloom. Need a one of kind piece of hand-made jewelry, a children's puzzle, roasted coffee beans, fairly traded products, relaxing book or possibly even locally hand-made soap? Yep, you guessed it, you can tackle that wish list and find it all while strolling through our downtown. Before taking the time to shop like a local, visit our website at jacksonvilleil.org for a full listing and downloadable map and have fun making special memories!
DISCOVER PEORIA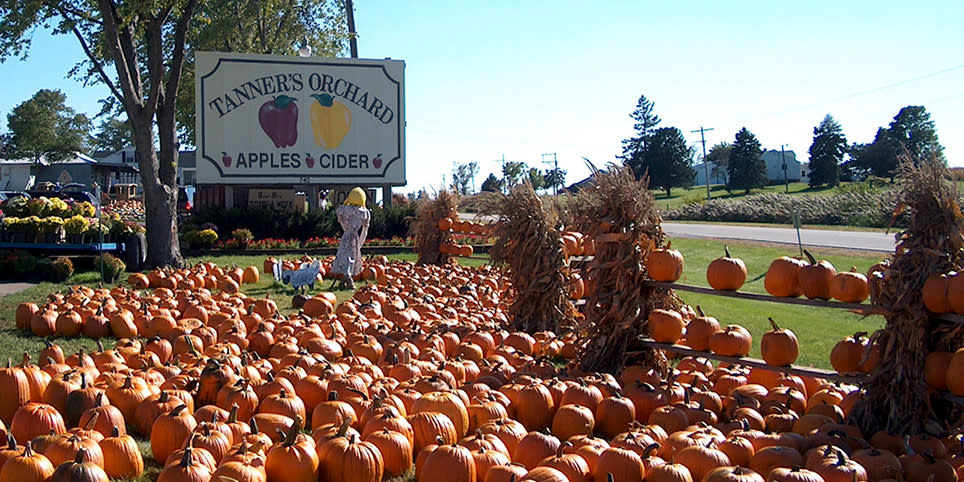 As the days grow shorter and the air grows crisper, the signs of Fall are right around the corner. But the end of summer doesn't have to mean the end of fun and what is more fun than discovering new and unique shopping opportunities at a pumpkin farm or apple orchard?! Start your fall off by going to one of the many local orchards right here in Central Illinois! Located right outside of Peoria in Morton, IL,  Ackerman Family Farms offers a fun time for the whole family! Whether it's trying to find your way around the corn maze, saying hi to the farm animals, or sitting back and enjoying a hayrack ride you can spend the whole day at Ackerman Family Farms! They also offer a beautiful selection of mums and ornamental corn. There is also a gift shop stocked with local, state, and regional food products and home decor. You won't be leaving empty-handed! For 70 years, four generations of the Tanner family have been bringing fall fun activities to the Peoria Area! Located near Speer, IL Tanners Orchard offers a bakery serving noon lunches, a large country farm market, gift shop, wagon rides to the orchard to pick your apples and pumpkins, a corn maze, and the Back 40 Fun Acres with farm animals. This is for sure a can't miss fall activity! For more unique shopping options, head over to discoverpeoria.com.
VISIT QUAD CITIES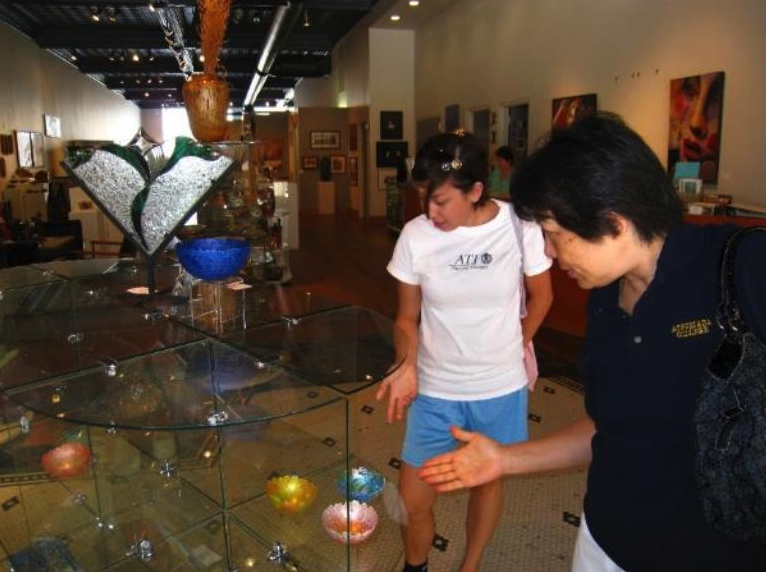 From unique clothing and handcrafted jewelry to home goods you can't find anywhere else, there's plenty of retail adventures in the QC. You may even find a hidden treasure at one of our many antique stores. Handmade pottery, jewelry, and other beautiful artwork can be found at Quad City Arts Gallery in downtown Rock Island. Located in what was once a turn-of-the-century department store, you will find handmade pieces from local and regional artists and there is always a gallery exhibition going on too. The gallery is located at 1715 2nd Ave. in Rock Island. Just across the street from Quad City Arts Gallery, the Wild Cherry Spoon Co. is a small, artisan owned and operated business handcrafting a variety of high-quality wooden spoons, spatulas, pizza cutters, and other utensils and home products. Each piece is hand chiseled and shaped from raw, ethically harvested urban lumber and finished with organic olive oil and beeswax. They are a recognized Illinois Made business. Click here for more information on the Quad Cities and all the other shopping experiences that await you at this destination on the Mississippi River.
ROCKFORD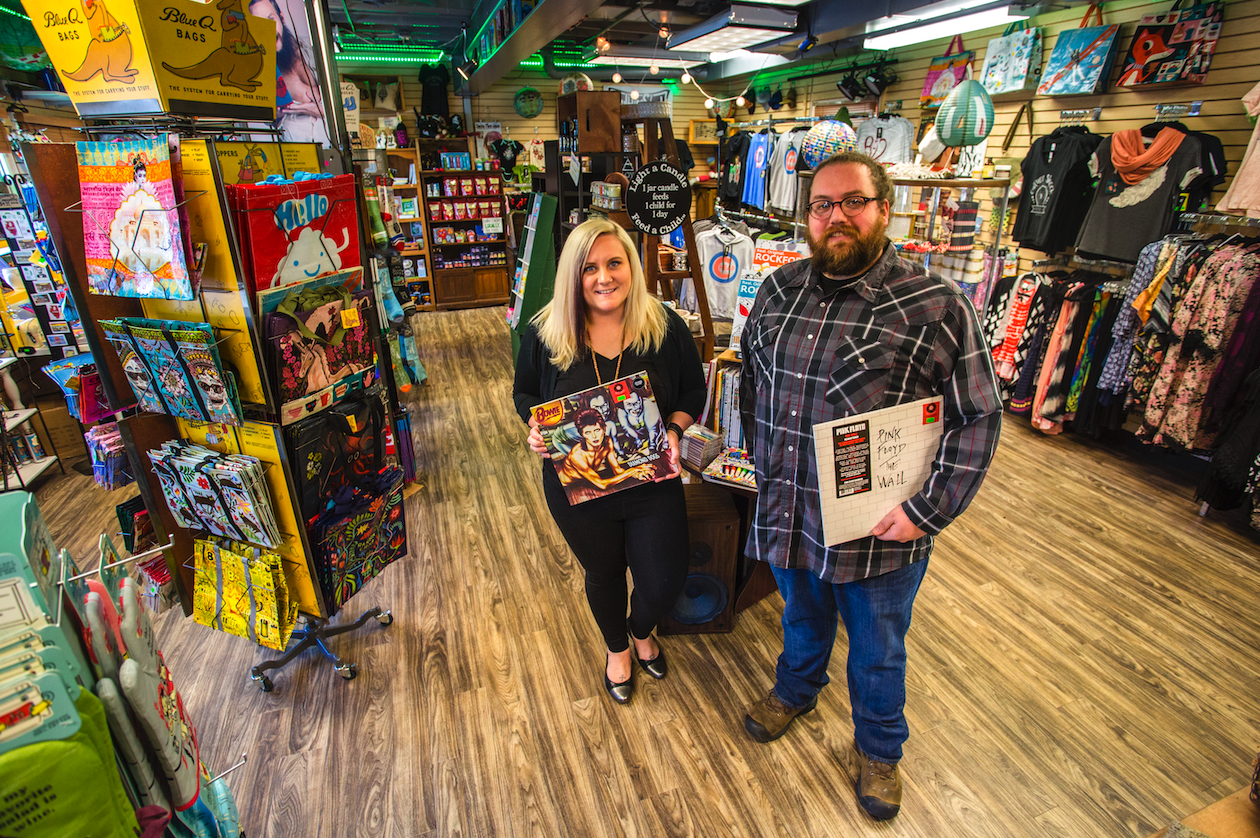 The Rockford region offers a unique mix of locally-owned shops and stores with exceptional apparel and gift items along with impeccable customer service to match. Downtown Rockford has a lineup of specialty stores in our historic River District, and a one-stop neighborhood shopping center at Edgebrook providing gift ideas for all ages. Places like Urban Farmgirl and Salvaged by Sonya offer hand-selected vintage and restored finds that bring back a feeling of nostalgia while adding eclectic accents to any home or space. Rockford Art Deli is a hip local spot specializing in hand-printed t-shirts and branded accessories that feature Rockford proud original designs. Toad Hall and Culture Shock stock their shelves with a variety of books, vinyl records and even the record players and other one-of-a-kind items for collectors and enthusiasts. Just a short - and scenic - drive to Rockton there is a mix of Antique Shops where all sorts of treasures will be discovered.
During this time, our local retailers have taken necessary safety precautions to ensure their customers' in store experience is safe and online shopping is available with select retailers.
VISIT SI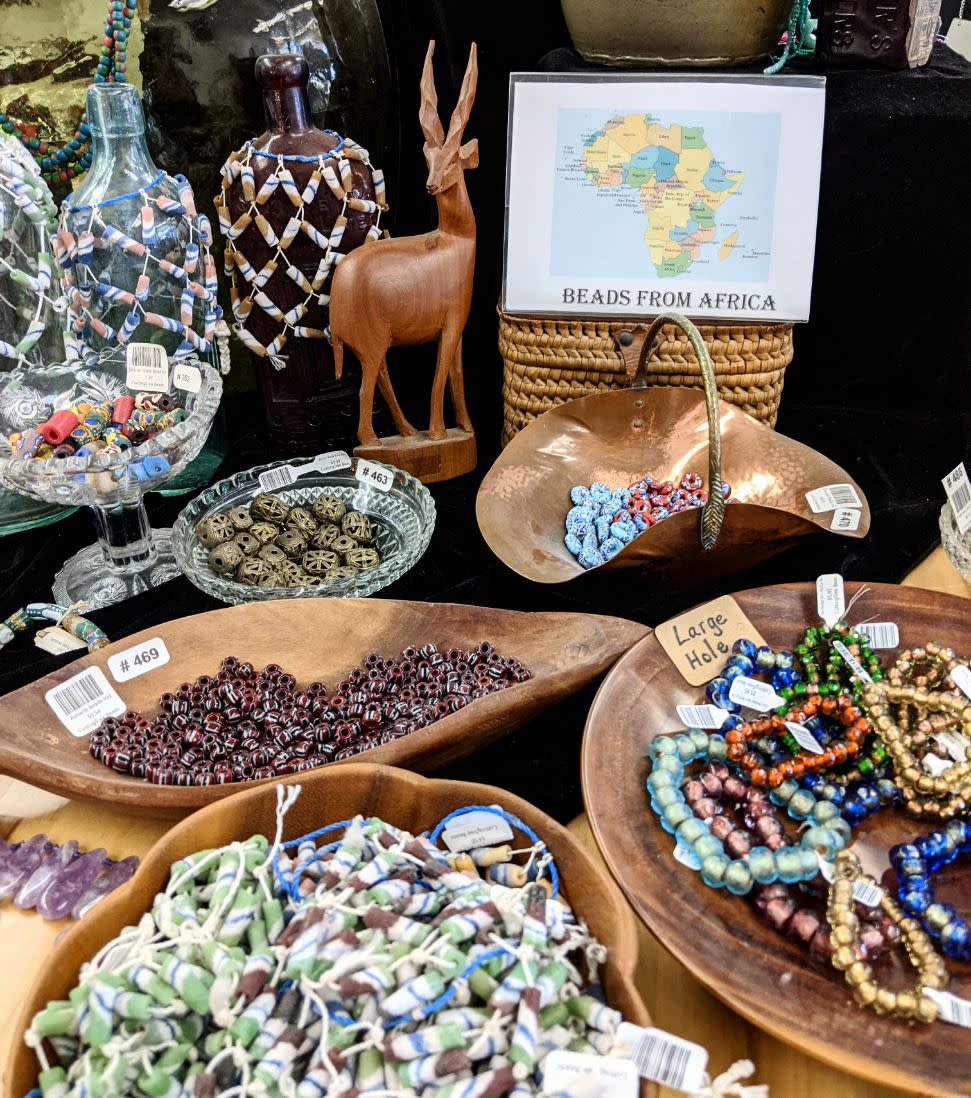 Whoever said money can't buy happiness, simply did not know where to shop". You'll find many unique hobby shops in Williamson County, sure to fill you with joy! Ranging from crafting, to trading cards and comics, to model transportation. Shops like CottingTree Beads and The Yarn Shoppe are great places to find unique, beautiful materials to create one-of-a-kind crafts. Chuck's Depot is a unique shop that offers model kits that range in scale and time period, heaven for model building enthusiasts! For more unique shops, visit our website! We know you'll want to shop until you drop when you visitSI!
VISIT SPRINGFIELD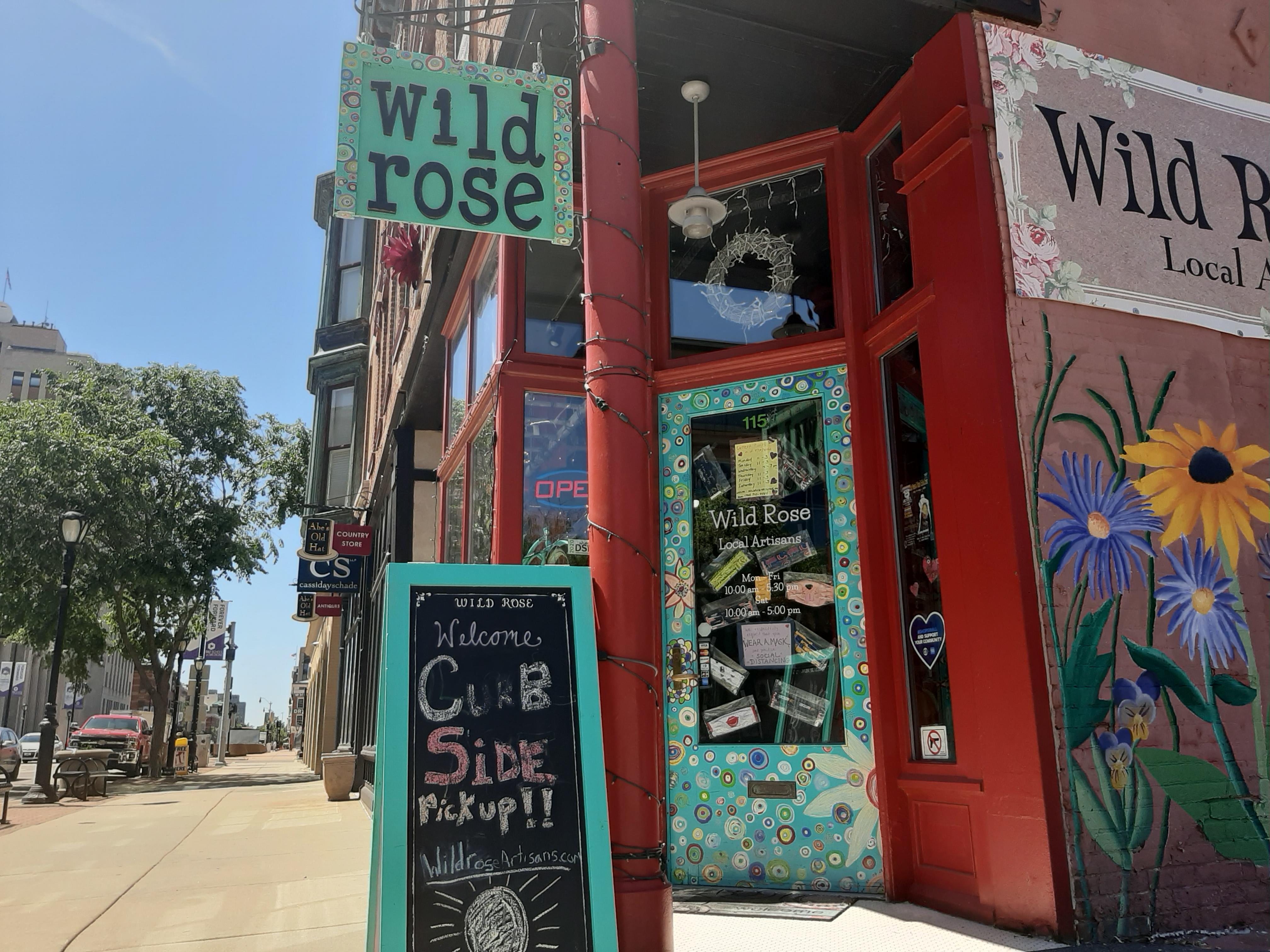 Sprinkled with amazing unique shopping experiences, you are sure to enjoy Springfield!  Whether you are looking for small, intimate boutique shopping, one of a kind pieces of artwork, the perfect gift, or all things outdoors, we have something for everyone.  Visit the Wild Rose an artisan boutique offering unique items crafted by artists from central Illinois, or stop into the Merchant House where the Curators bring you European statement pieces, as well as contemporary furnishings, art, lighting, and an eclectic mix of treasures and gifts from around the world.  If you are looking for an indoor retail adventure, SCHEELS has everything you need, including an indoor Ferris wheel, Café, home décor lodge, arcade, candy factory, and a shopping experience for the whole family like no other!  Find all of our amazing shopping opportunities.