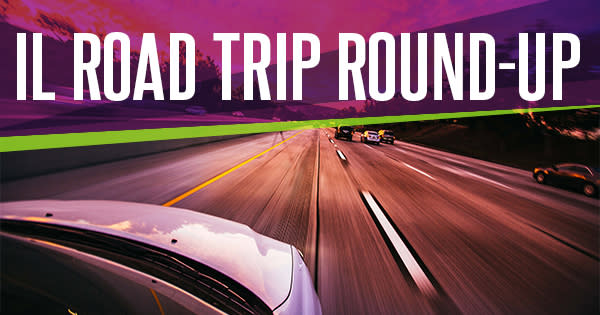 We've been "All In for Illinois" during the pandemic, but as we hit the unofficial start of summer, we're ready to enjoy our state safely. Check-in every Tuesday for an Illinois Road Trip Round-Up on themed topics showcasing eighteen destinations across Illinois. This week, we're touring some of the state's best picnic spots! So pack up the family, bring your masks, and get ready for a road trip!
MEET CHICAGO NORTHWEST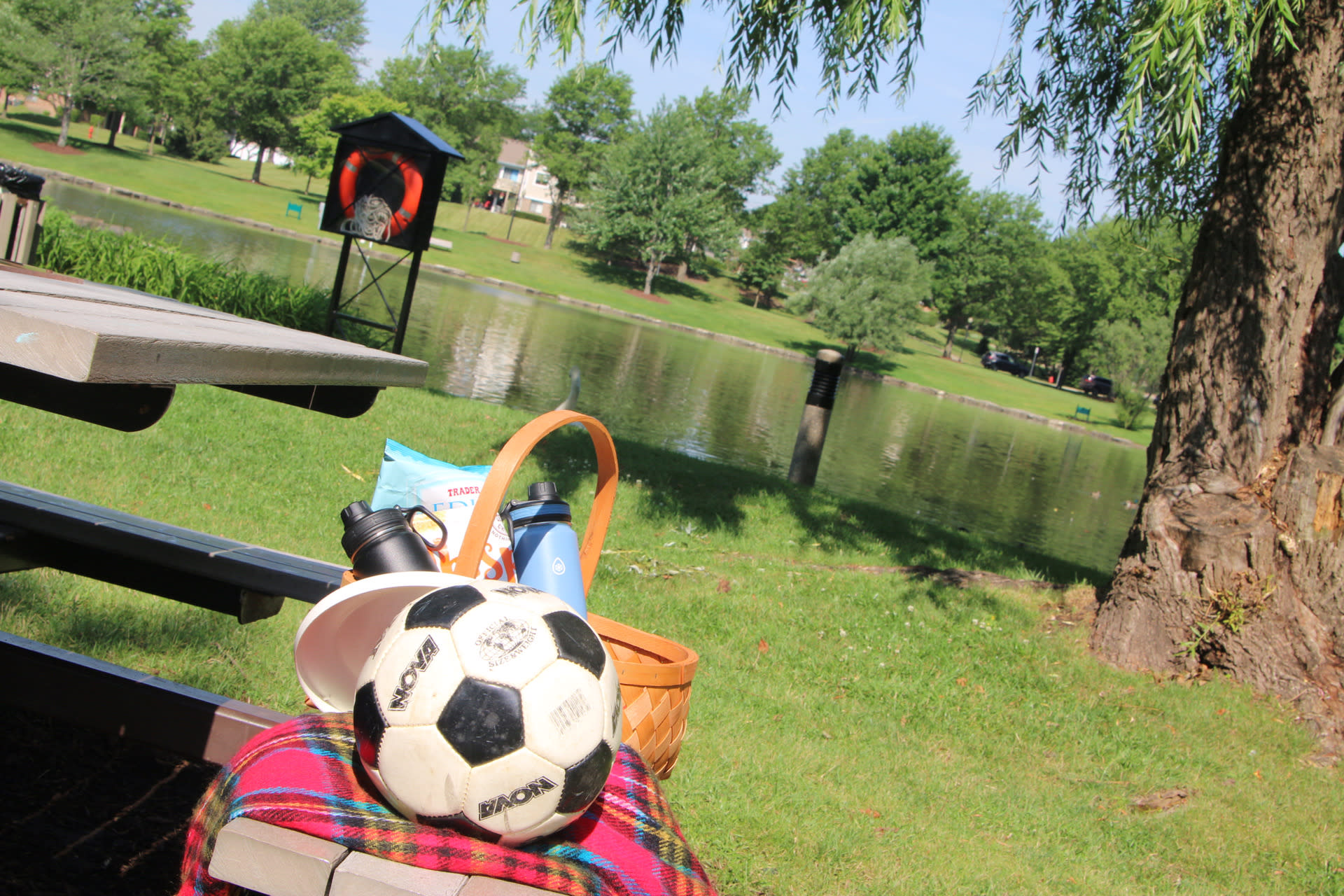 Fresh air with open scenery can arguably be the best dining atmosphere around. Grab an old wicker basket and an oversized blanket and check out these two fantastic picnic locations in Chicago Northwest. Spring Valley Nature Center features over 135 acres of fields, forest, and streams as well as three miles of paved hiking trails. A perfect spot for a scenic hike either before or after you eat. The Woodlands at White Oaks Park in Wood Dale is one of the most serene parks and features wooded trails, and a dog park - perfect for furry friends. Find out about additional nature areas. Or you may even find the perfect place on your community's grounds - explore safely!
ENJOY AURORA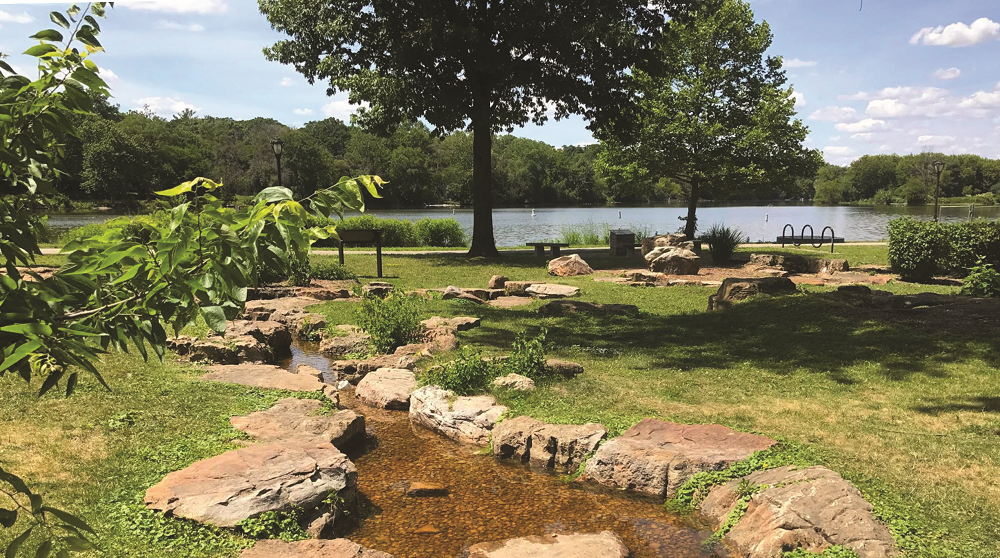 Located just 40 miles west of Chicago, the communities of the Aurora Area offer visitors a unique blend of urban, suburban, and rural locations to stage a spontaneous picnic or organize a gathering of friends & family for a cookout. You can kayak the Fox River and stop in downtown Aurora to order curbside dining to enjoy street-side or under the shade of centuries-old oak trees at one of our outstanding parks; forest preserves and nature centers offer spectacular views, with both river- and lakeside hikes and picnics a popular option for locals and visitors alike. Find inspiration for your next outdoor adventure at our website, EnjoyAurora.com, and get a copy of the Aurora Area Go Guide, in print and online.
VISIT BLOOMINGTON-NORMAL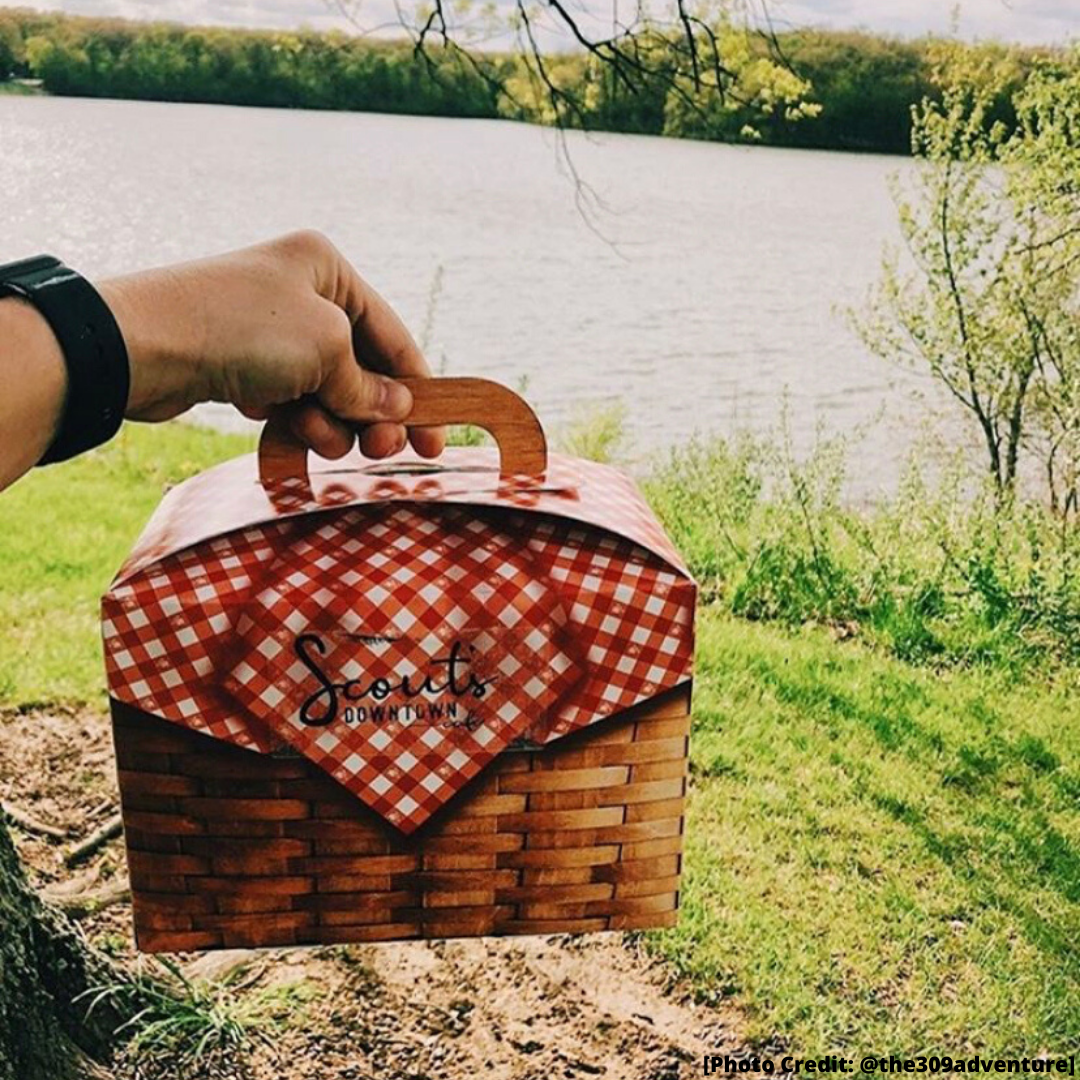 It's summer – skip the dinner table and eat outdoors! The Bloomington-Normal area has several spots that are perfect for laying a blanket, enjoying a meal, and appreciating the beauty of nature. Moraine View State Recreation Area has 8 picnic areas nestled within the trees and paths with tables and fireplaces. After your al fresco dining, spend an entire day at Moraine View and Dawson Lake fishing, hiking, or kayaking. A picnic in Miller Park can also lead to a full day of adventures. In addition to picnic tables and shelters, Miller Park has fishing, paddleboat rentals, mini golf, and the Zoo!
VISIT CHAMPAIGN COUNTY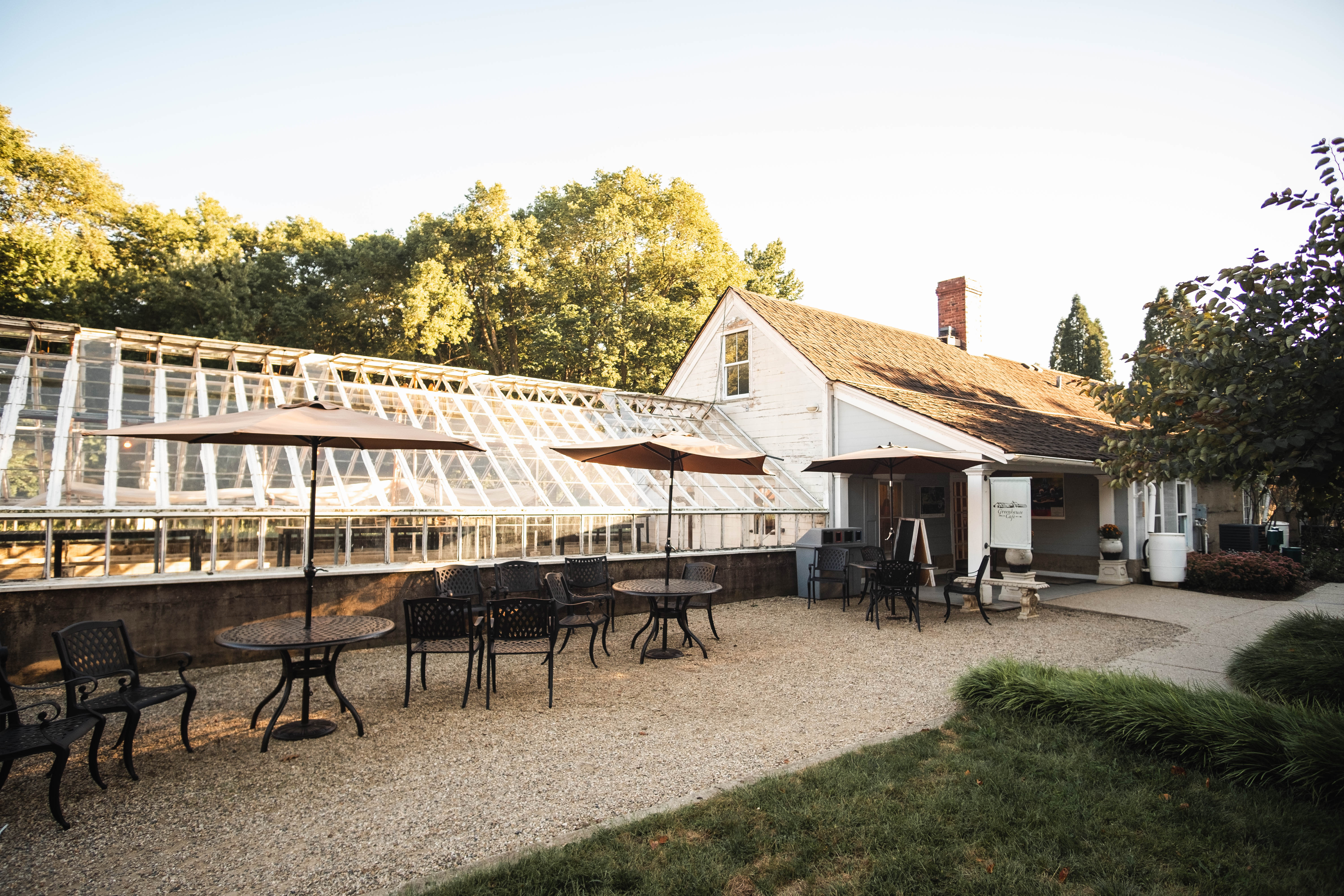 Away from the distractions and noise of everyday life, Allerton Park offers a unique opportunity to picnic on gorgeous grounds while experiencing art, nature, and history at the same time. Make a day of it while exploring 14 miles of hiking trails and wandering through formal gardens with over 100 garden ornaments. Urbana's Meadowbrook Park is also a perfect picnic spot with plenty to do. Before or after eating, be sure to explore the Wandell Sculpture Garden full of incredible art. The space also features a farmstead, 80 acres of recreated tallgrass prairie, the McCullough and Douglas creek corridors, paved and unpaved walking trails, the Timpone Ornamental Tree Grove, and organic garden plots to admire.
CHICAGO NORTH SHORE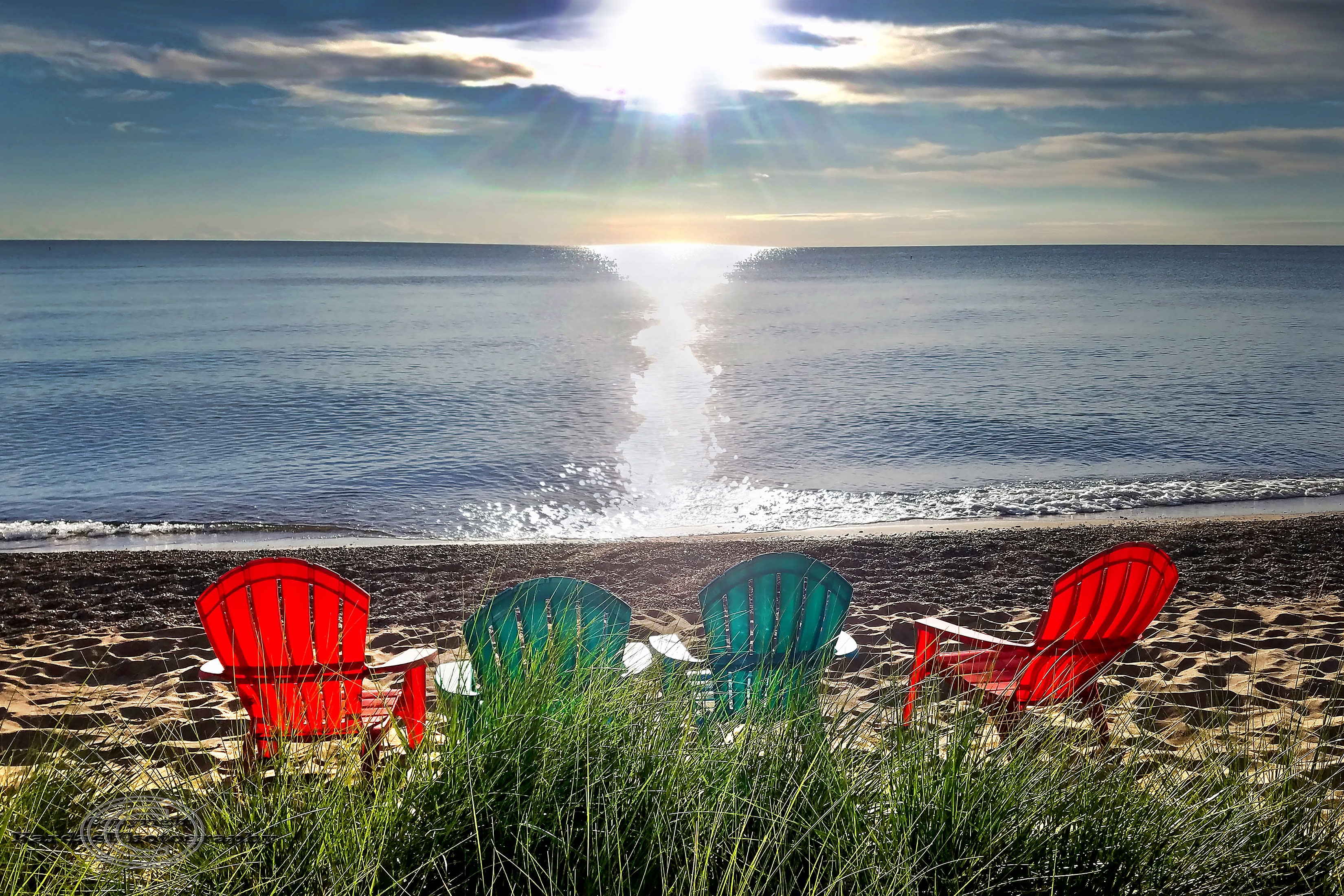 Chicago's North Shore offers many fun outdoor places to picnic! The Grove is a National Historic Landmark in Glenview where guests can take nature walks and learn about the family of visionary horticulturist Dr. John Kennicott that settled there in 1836.  Want a picnic with a view?  Bring your own food, or pick-up your picnic in Downtown Evanston or Main Dempster Mile and walk a few short blocks over to one of Evanston's lakefront beaches – you pick sand or lawn seating!
CHICAGO SOUTHLAND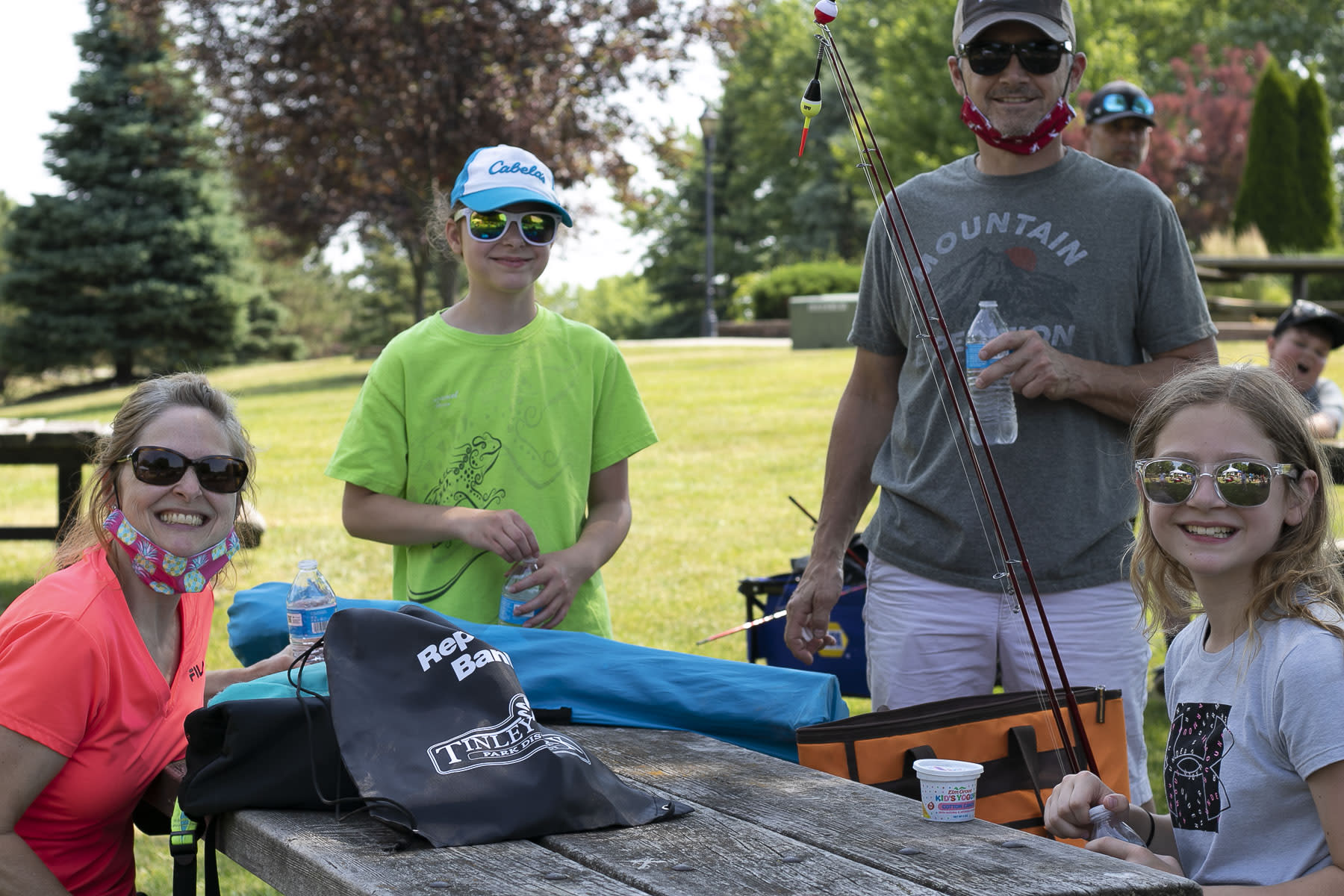 The summer months are the perfect time to enjoy a picnic in beautiful Chicago Southland! Nature lovers will appreciate both dining and learning at Plum Creek Nature Center, located inside Goodenow Grove Nature Preserve in Beecher. Take advantage of the great outdoors as well as the hands-on, interactive exhibits inside the nature center. After your picnic in Goodenow Grove, be sure to pay a visit to the honeybees and resident reptiles of Plum Creek Nature Center! Visit Centennial Park a scenic, 55-acre recreational area in Tinley Park. Centennial Park has picnic areas and shelters, in addition to the 12-acre lake, walking path, playgrounds, and more. Burn some post-meal calories on the basketball or sand volleyball courts. There are endless picnic possibilities in Chicago Southland!
VISIT EFFINGHAM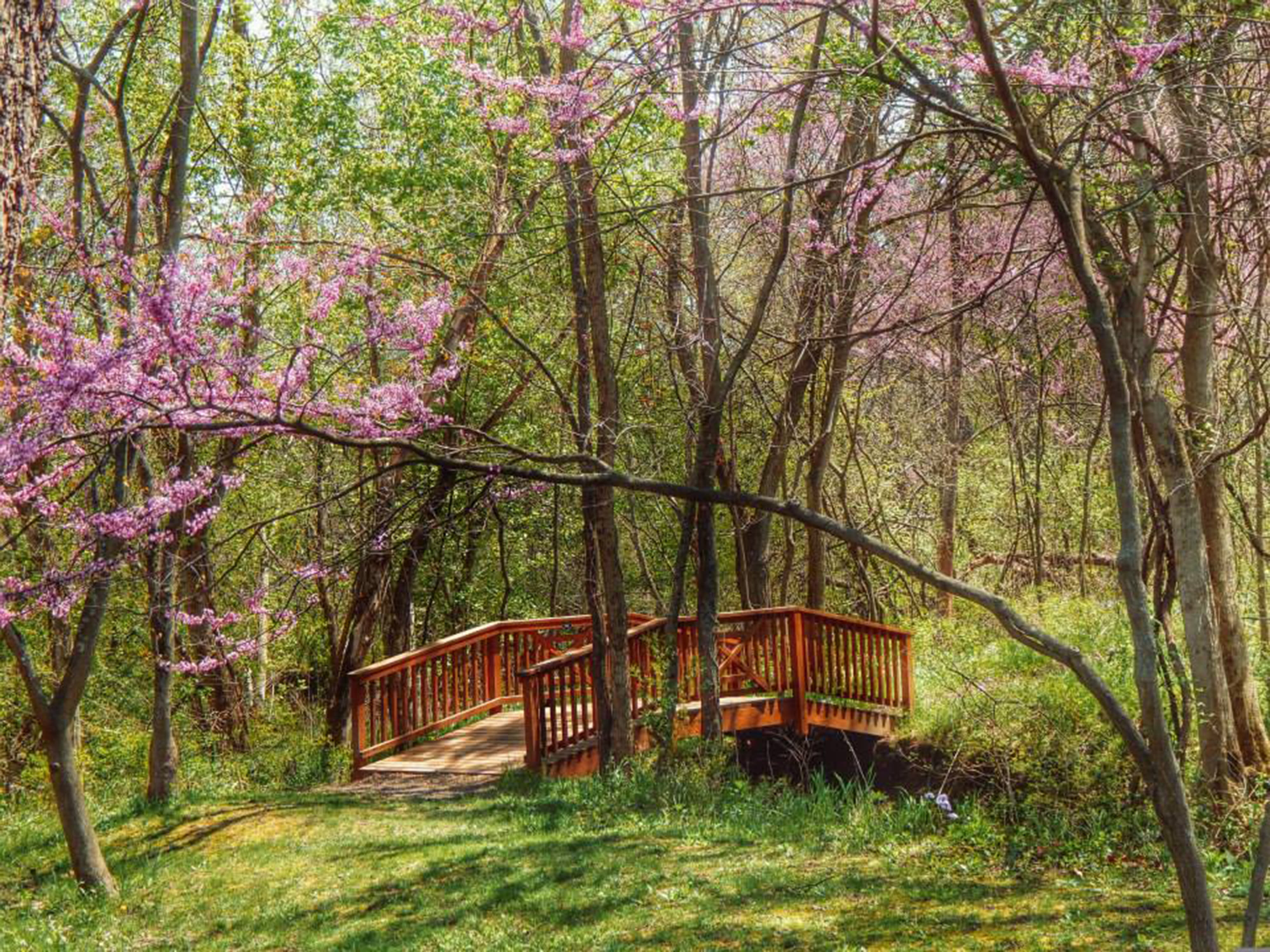 Pack your picnic basket and take a drive over to Ballard Nature Center to soak in some awe-inspiring, Midwestern views… Just minutes from the City of Effingham, but a world away, Ballard Nature Center is home to dozens of species of birds and wildlife! You'll also find natural prairie grasses, wetlands, butterfly and hummingbird gardens, and babbling brooks to explore. Find a grassy spot to lay out your spread or utilize the outdoor pavilion and picnic tables available to visitors. However you set your Instagram-worthy scene, be sure to share it with us by tagging @visiteffingham and @ballardnaturecenter! Open dawn to dusk, check out ballardnaturecenter.org for more information.
EXPLORE ELGIN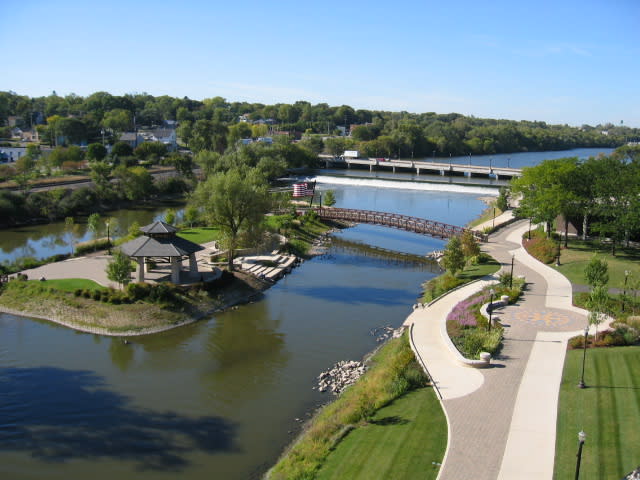 Summer is a great time for a picnic! And the Elgin area is full of great spots to stop for an afternoon, day trip, or part of your weekend getaway. Located near the heart of downtown Elgin, sits Walton Island. A small island situated in the middle of the Fox River, and right next to the Fox River Bike Trail. Walton Island is outfitted with a large gazebo, where weddings are frequently held. It's perfect for getting out of the sun on a hot day, plus you'll find great fishing spots too! We also have many parks that make for a great family outing or reunion! Pack your basket and head on over!
GREAT RIVERS AND ROUTES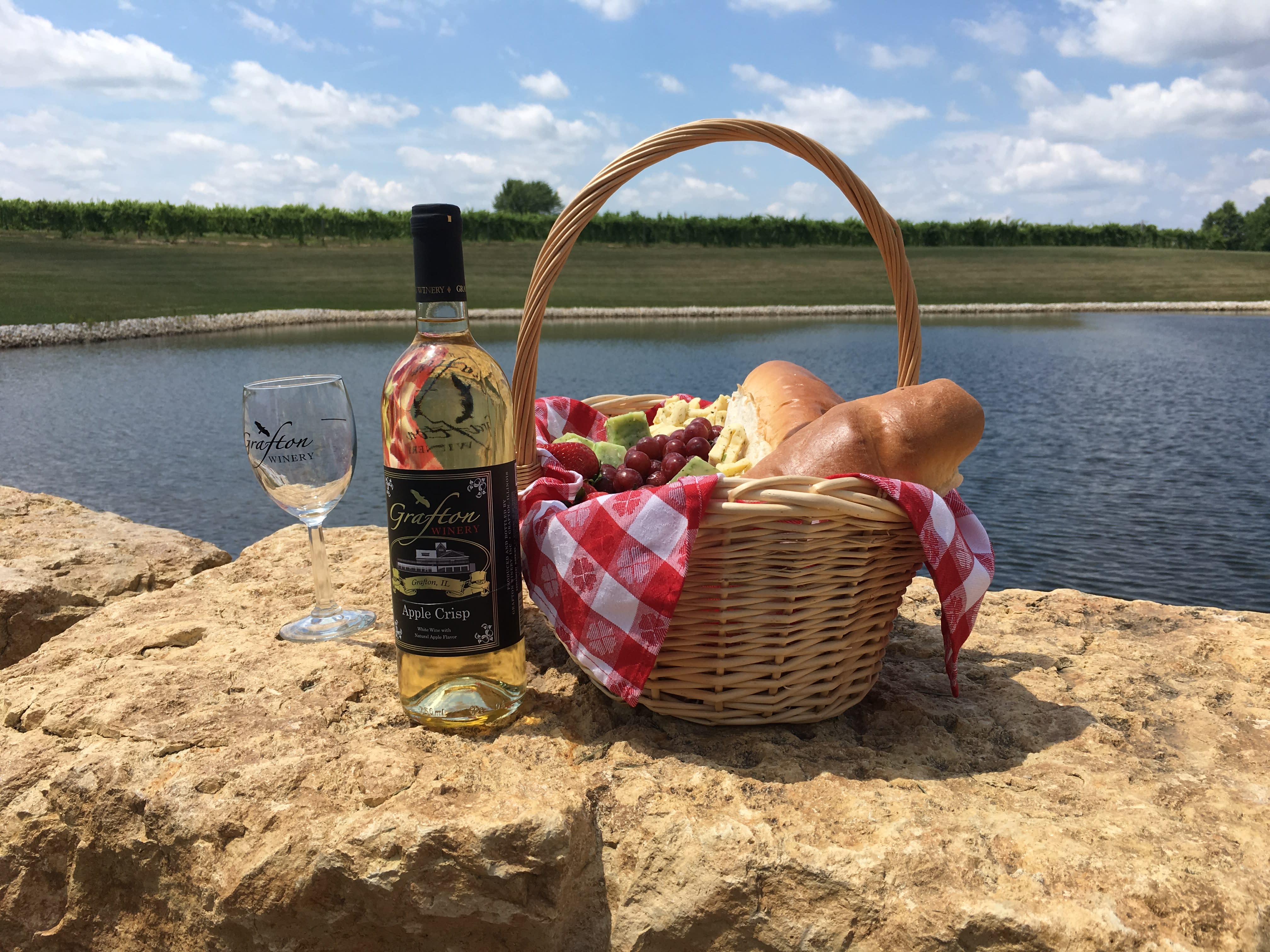 Nestled among orchards and sprawling farmland in rural Jersey County in southwest Illinois, Grafton Winery the Vineyards is the perfect spot to spend an afternoon or evening. Bring a picnic lunch or snack and pair it with a wine from Grafton Winery's unique fruit and grape blends. A picture-perfect lake and vineyards surround the full production winery ideal for a romantic or family picnic adventure. Adjacent to the winery is Eckert's Country Store and Farm which offers u-pick seasonal fruits and weekend activities for kids.
HERITAGE CORRIDOR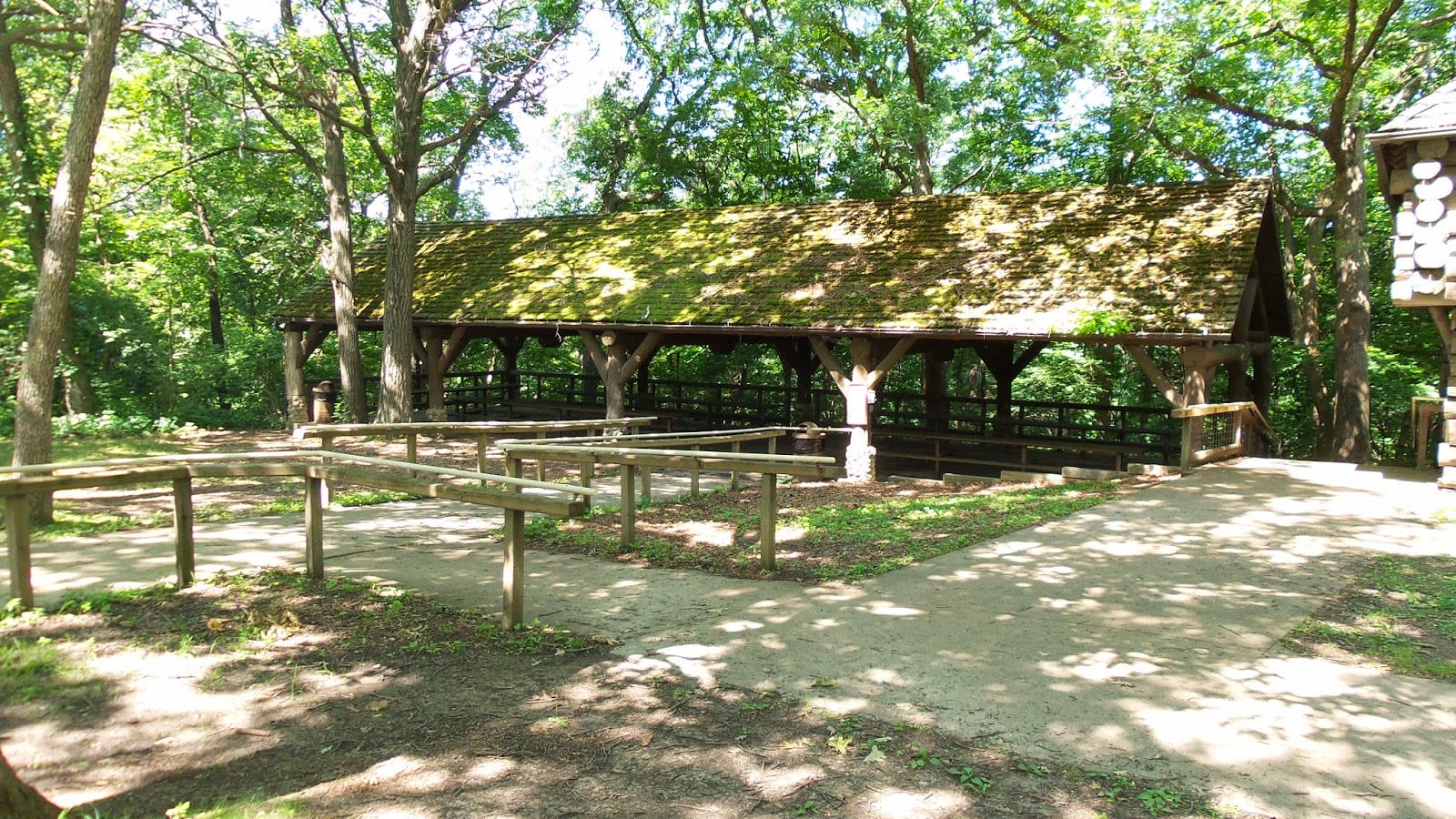 Picnic in the State Parks of Starved Rock Country! Most people are familiar with Starved Rock State Park. But, did you know that there are two other state parks within 10 minutes? Matthiessen State Park is an equally-beautiful State Park that have been featured in Illinois travel commercials. Hike in the canyons to work up a hunger for whatever you brought for your picnic. Across the Illinois River is Buffalo Rock State Park, home of Hope and Cocoa – two bison that live at the State Park. See these majestic creatures, an amazing view of the river, and enjoy your picnic!
ILLINOIS SOUTH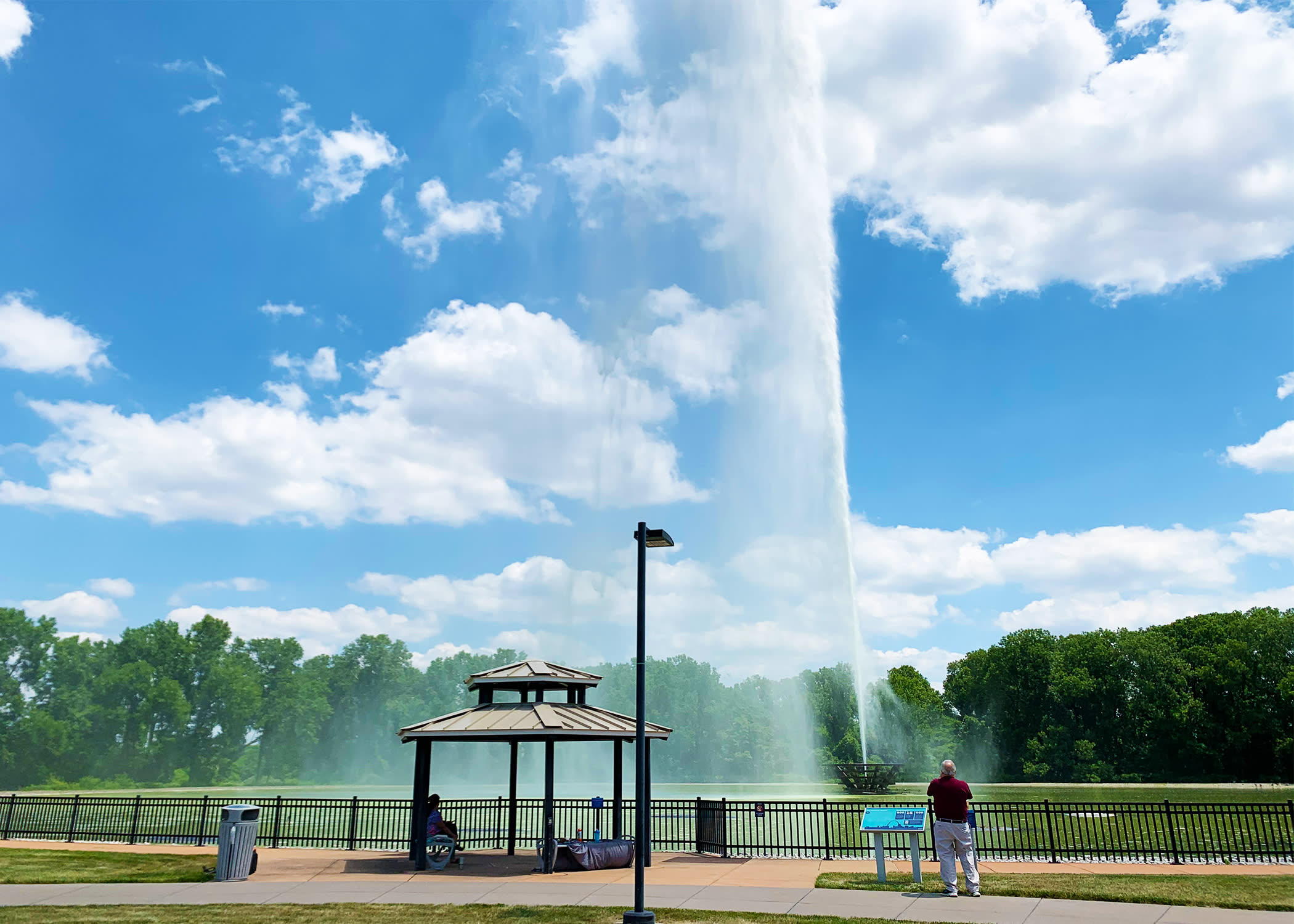 There is nothing like enjoying a meal outdoors. Dining alfresco is especially great when you have a fantastic public spot to relax and take in the sights and sounds while you enjoy your food. Malcolm W. Martin Memorial Park is one of the perfect places in ILLINOISouth to lay out a sheet and enjoy the views of two magnificent sights. To the west, is a great view of the Gateway Arch and to the east, there is the Gateway Geyser – which is the largest fountain in the United States. The Gateway Geyser shoots water 630 feet into the air and erupts at noon every day for ten minutes. Talk about dinner and a show!
Charters Patio in Vandalia is another great picnic venue, complete with some shade, as well as picnic tables. Its located downtown, right across the street from the Old State House, which is a great location to grab food from any number of local restaurants nearby. Enjoy your meal!
JACKSONVILLE AREA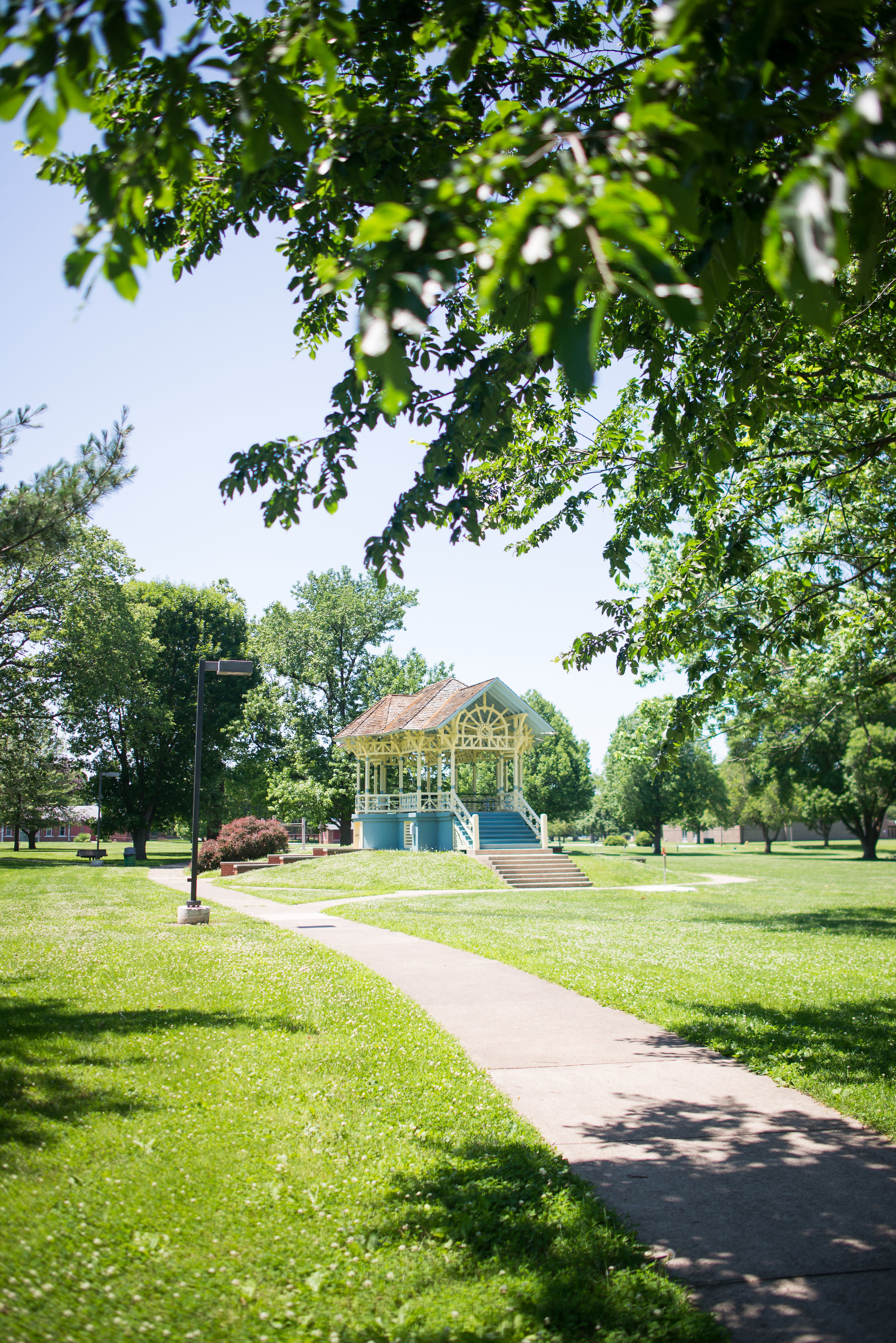 Take a break from your busy life and spend the day at one of Jacksonville's many parks for an unforgettable picnic. There is no shortage of green space and picnic facilities when it comes to our area. Choose from one of our seven parks including Duncan Park the home of former Illinois Governor Joseph Duncan and catch a tour of the Duncan Mansion which stands in this park. Our most notable landmark is the historic Eli Bridge Ferris Wheel which resides in Community Park. Looking to move around after your picnic? Nichols Park provides you with 86 acres of recreational opportunity offering a well-equipped playground, fishing, an Olympic-size swimming pool, two golf courses, and beautiful gazebos and covered picnic facilities. Visit jacksonvilleil.org to plan your picnic getaway!
VISIT MCHENRY COUNTY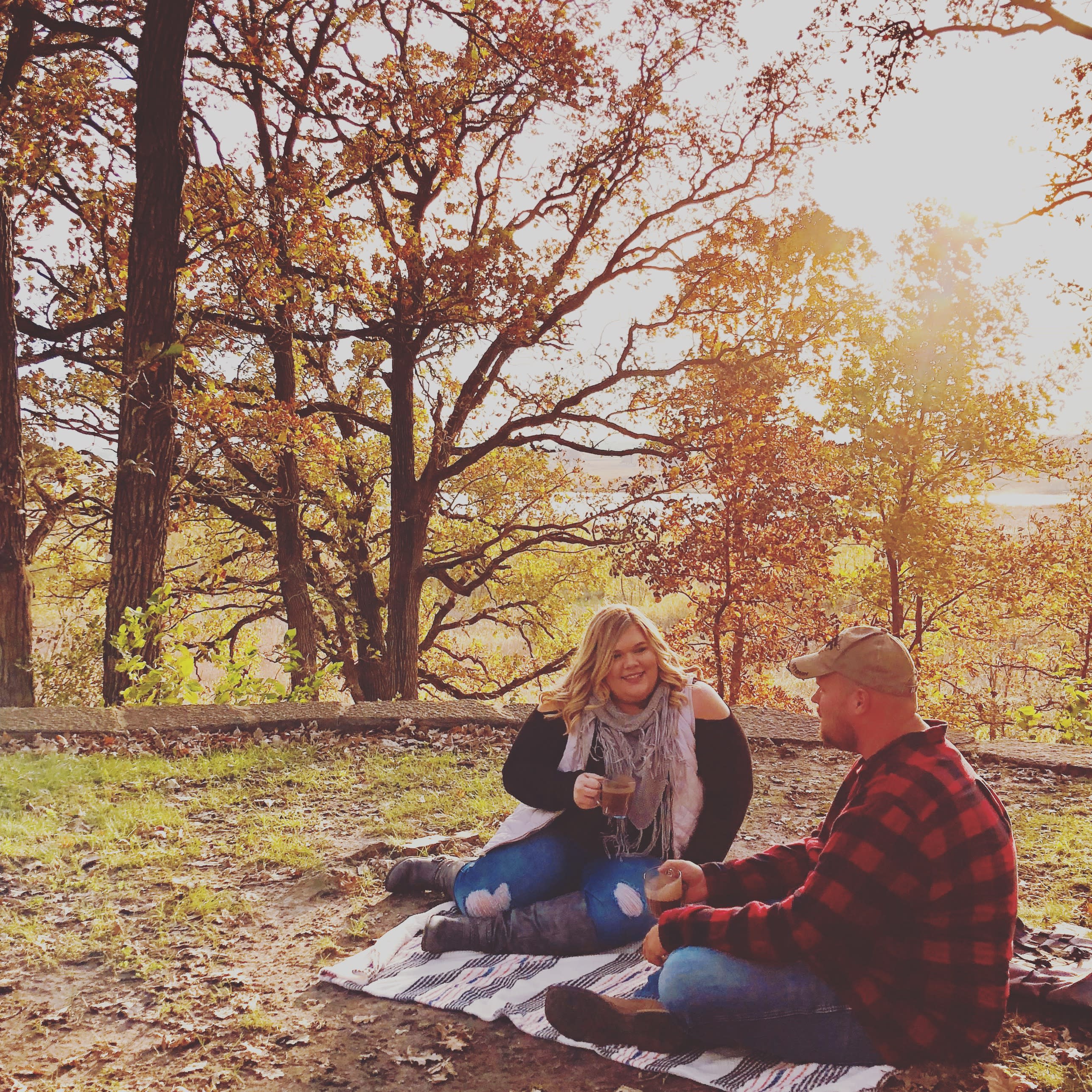 Pleasant Valley expands 2,080 acres and is a mosaic of natural areas. Within its borders exist a high-quality oak savanna, a grade 'A' stream, a never before plowed wetland, and an impressive prairie ecosystem. This special combination of habitats creates one of the most biologically diverse, stunningly beautiful, and locally accessible sites in McHenry county. Enjoy a quiet picnic lunch at the amphitheater overlooking acres of restored natural marshes and oak savannas.
ENJOY PEORIA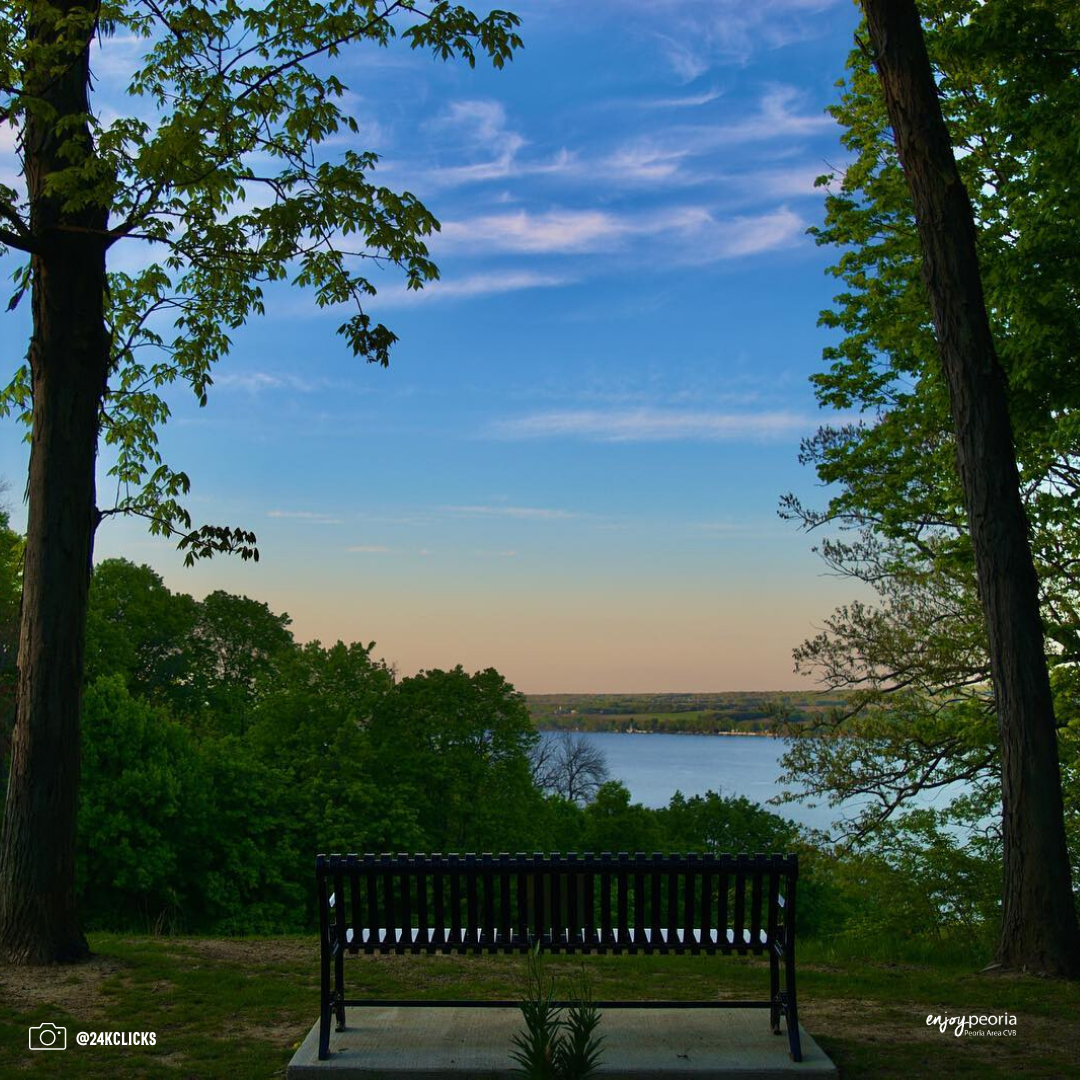 The summer months go by quickly in Illinois so that means we all need to soak up some Vitamin D every chance we get. So, why not take your meals outside! The central Illinois area is blessed to be filled with an abundance of outdoor spaces where you and the family can enjoy a picnic. Take in the extraordinary bluff views of Grandview Drive in Peoria Heights or get a closer look at the Illinois River on the Peoria and East Peoria Riverfronts. Wildlife Prairie Park in Hanna City is the place to be for all things outdoor. Not only can you see local wildlife but you can spread out the picnic blanket and take in the picturesque views of the Bison grazing in the pasture. Over in Pekin is Mineral Springs Park which is home to the world's largest sundial and you can also enjoy the paddle-boating on the lagoon.
VISIT QUAD CITIES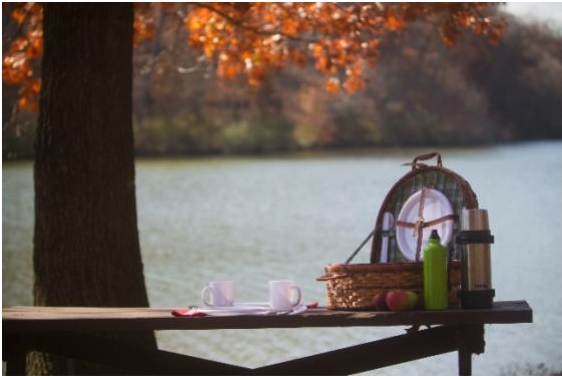 Pack up your picnic basket and settle in for an afternoon with family and friends at one of the many parks and forest preserves in the Quad Cities. You'll enjoy our hiking trails and other outdoor adventures too. Black Hawk State Historic Site is a wooded, steeply rolling 208-acre tract – bordering the Rock River in Rock Island, IL. It was once home to the Sauk Native American Indian nation. Enjoy your picnic and explore hiking trails along the Rock River and through the nature preserve. The Black Hawk Forest has been identified as one of the least disturbed forests in Illinois. Loud Thunder Forest Preserve's 1,480 acres is home to picnic shelters, campgrounds, trails, biking, two playgrounds, and Lake George. Pick out your favorite picnic spot and enjoy the surroundings. You can also rent a canoe, kayak, Jon Boat, 2-person Pontoon Boat, or even a Party Barge to get out on the lake. For rental availability and days available, visit the website.
ROCKFORD
Pack up your favorite treats in a picnic basket and find a place to dine among the roses at Sinnissippi Gardens! Located along the Rock River, Sinnissippi Gardens features an All-American Rose Selection accredited rose garden with approximately 2,000 rose plants and 62 varieties. Adjacent to the gardens is the third largest conservatory in Illinois, Nicholas Conservatory & Gardens. This tropical oasis features a year-round exhibition of beautiful tropical trees, plants, flowers, and changing floral displays. If you're looking for some goodies to fill your picnic basket, look no further than Rockford's Indoor City Market, just a short couple miles away from Sinnissippi Gardens. There you can purchase scrumptious pastries from Crust & Crumbles, dessert from Quixotic Bakery, and unique Mediterranean cuisine from Ronit's Kitchen.
VISIT SI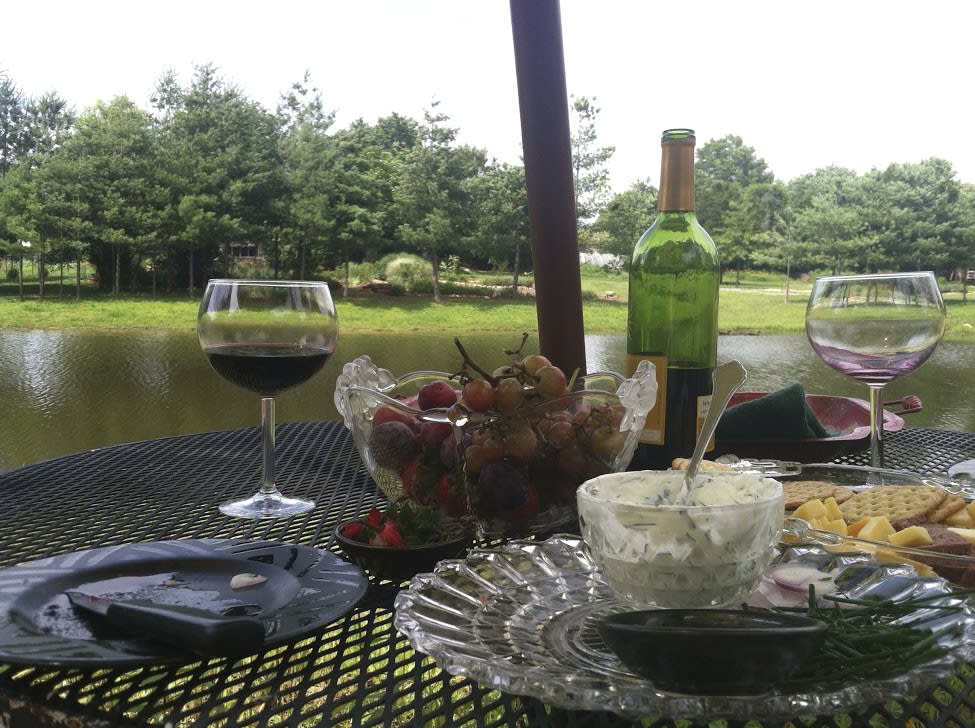 Enjoy an afternoon of Southern Illinois summertime with a picnic at one of our great parks or natural areas! From serene hideaways to designated areas complete with tables and shelters, there is a perfect spot no matter how you choose to picnic! For an extra special experience, load your basket up with goodies from our acclaimed local deli, our locally sourced food-hub, one of our many sweet shops, or make a day of it by stopping by one of our fantastic local farmers markets! However you choose to picnic, you're guaranteed to have a great time when you visitSI!
VISIT SPRINGFIELD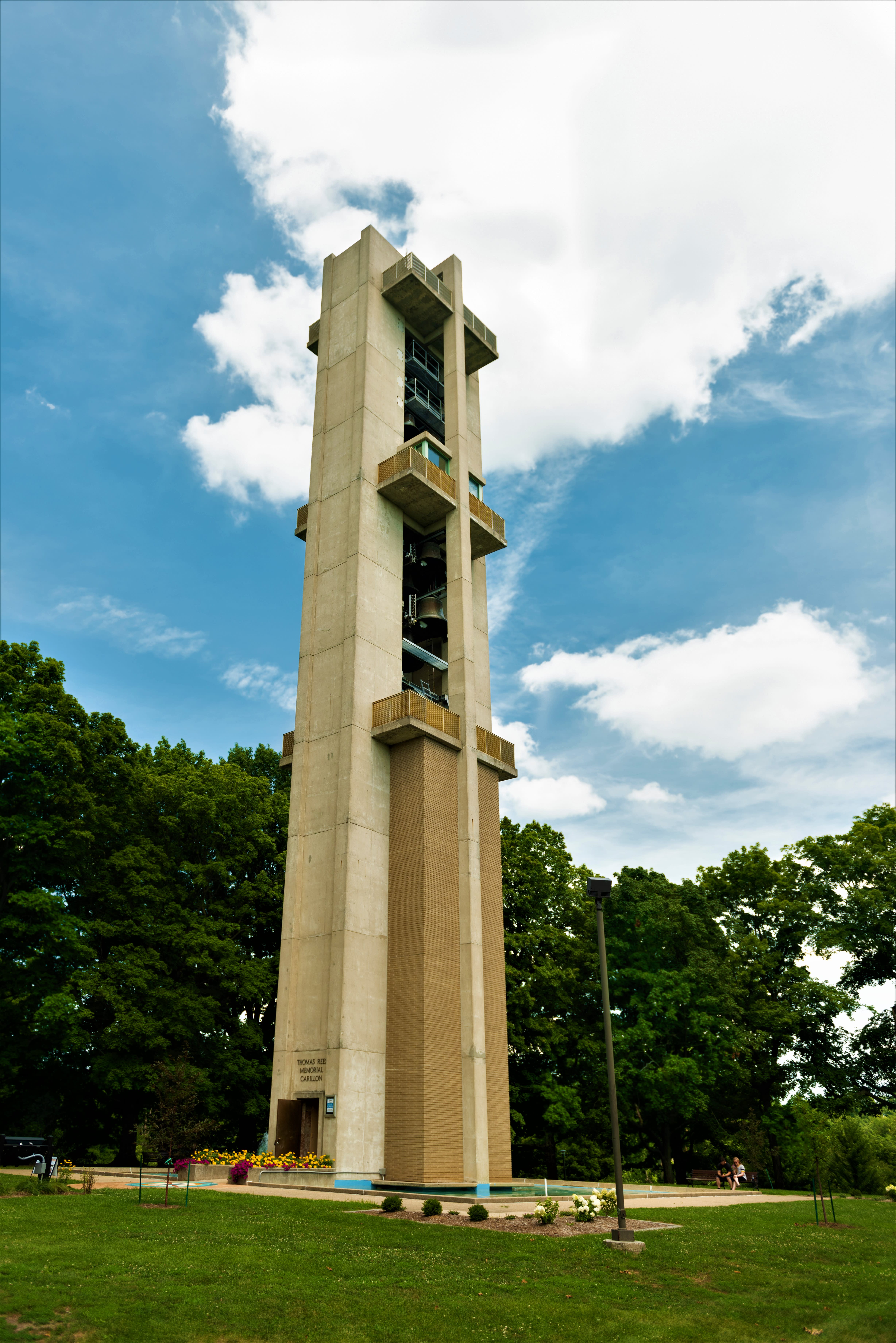 Whether you pack a picnic or grab some iconic Springfield food like a family pack from Cozy Dog Drive In or Maid Rite Sandwiches and fries, enjoy your outing with a free concert! The Springfield Park District's Thomas Rees Memorial Carillon is one of the largest and finest of the world's carillons. Located in historic Washington Park, the Rees Carillon is the site of numerous free public concerts and exciting community events. Concert schedule includes performances May 1 – September 30 on Wednesday through Sunday at 6:30 pm and also Saturday and Sunday at 2 pm. All Wednesday evening concerts in June, July, and August will be theme-based and will be live-streamed on Facebook. In addition to the concert, wander through the botanical gardens and open spaces Washington Park provides our visitors.