July is National Ice Cream Month in America - not that we need an excuse to celebrate! Fortunately, there are plenty of tasty options for frozen treat connoisseurs in Chicago Northwest. Treat yourself with something sweet, and try your best to avoid the inevitable brain freeze at these 10 top frozen treat stops (in no particular order).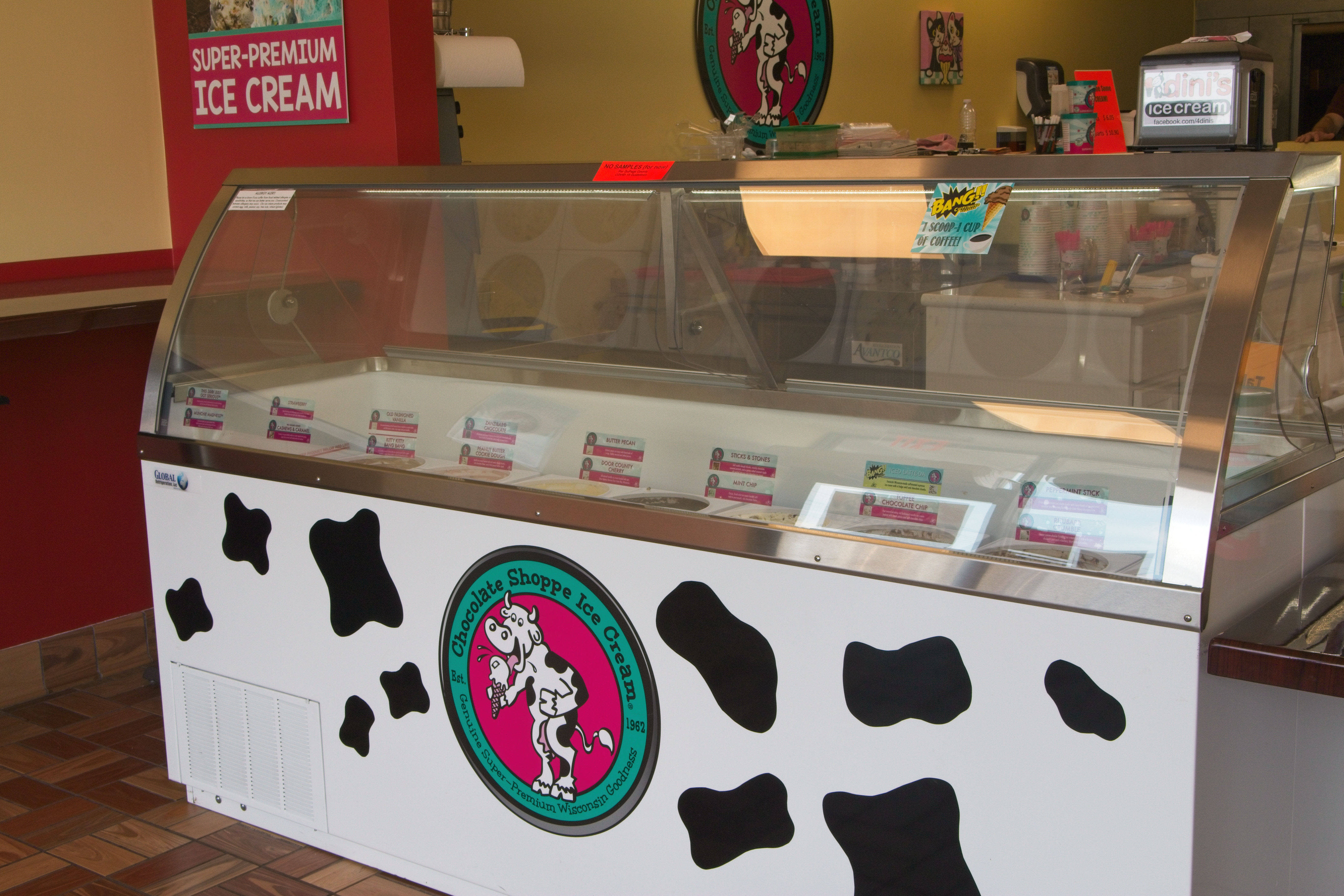 Dini's Ice Cream Shoppe in Roselle offers 40 flavors of super-premium, homemade Wisconsin ice cream daily! You can expect clean and courteous service, as well as non-dairy ice cream options. However, they do say that their ice cream is not "low calorie, low fat, or low anything, and that's why everyone loves it! If you want nutrition, go eat carrots!"
Recommendation: Ultimate Oreo Ice Cream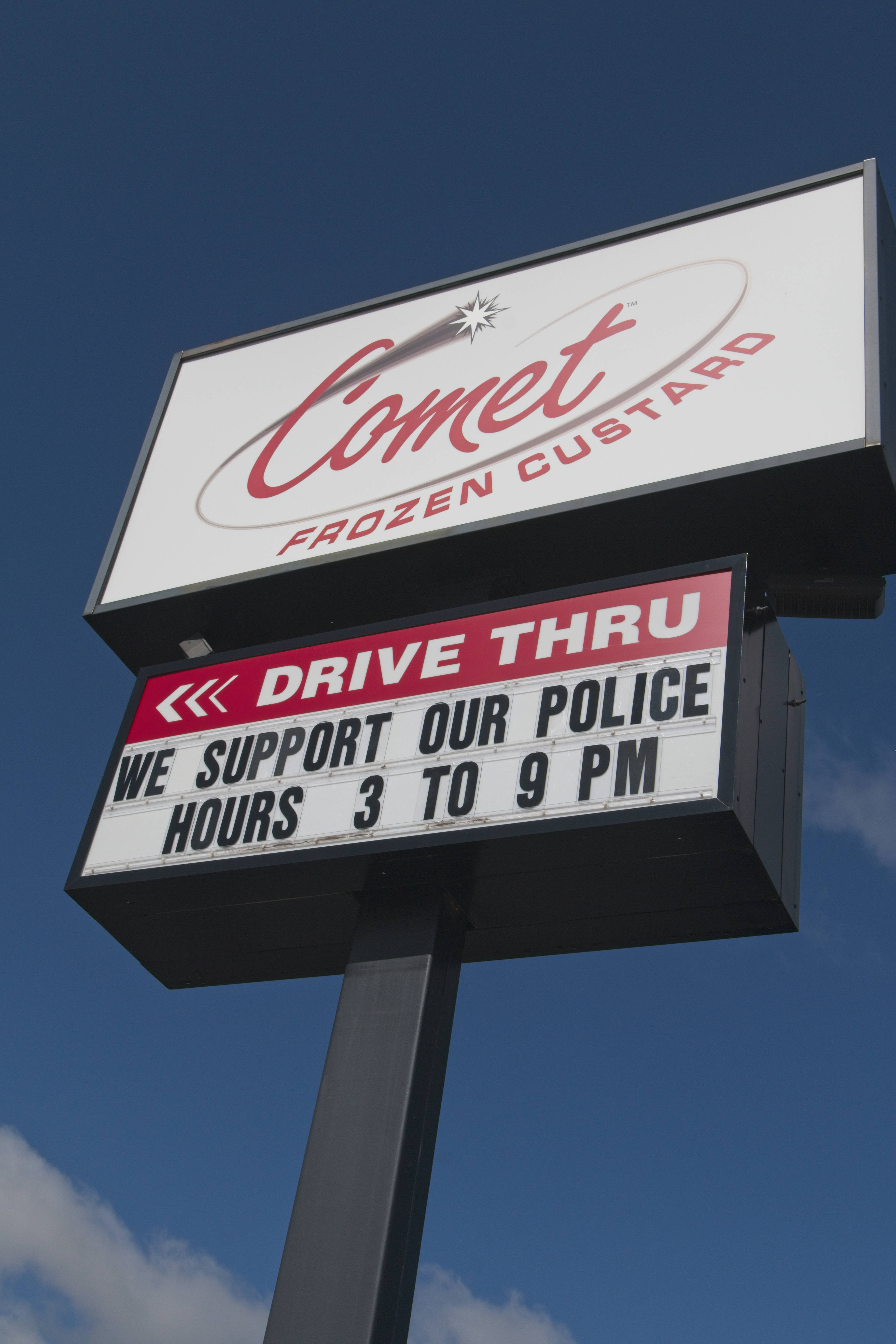 If you are a custard lover, Comet Custard in Rolling Meadows has some of the best old-fashioned custard that ourregion can offer. This ice cream joint stays true to the nostalgia of the classic ice cream shop. Waffle cones, sundaes, malts, shakes, and more - there is something for everyone here. Comet also makes great coffee, but that review is for another time.
Recommendation: Cannoli Custard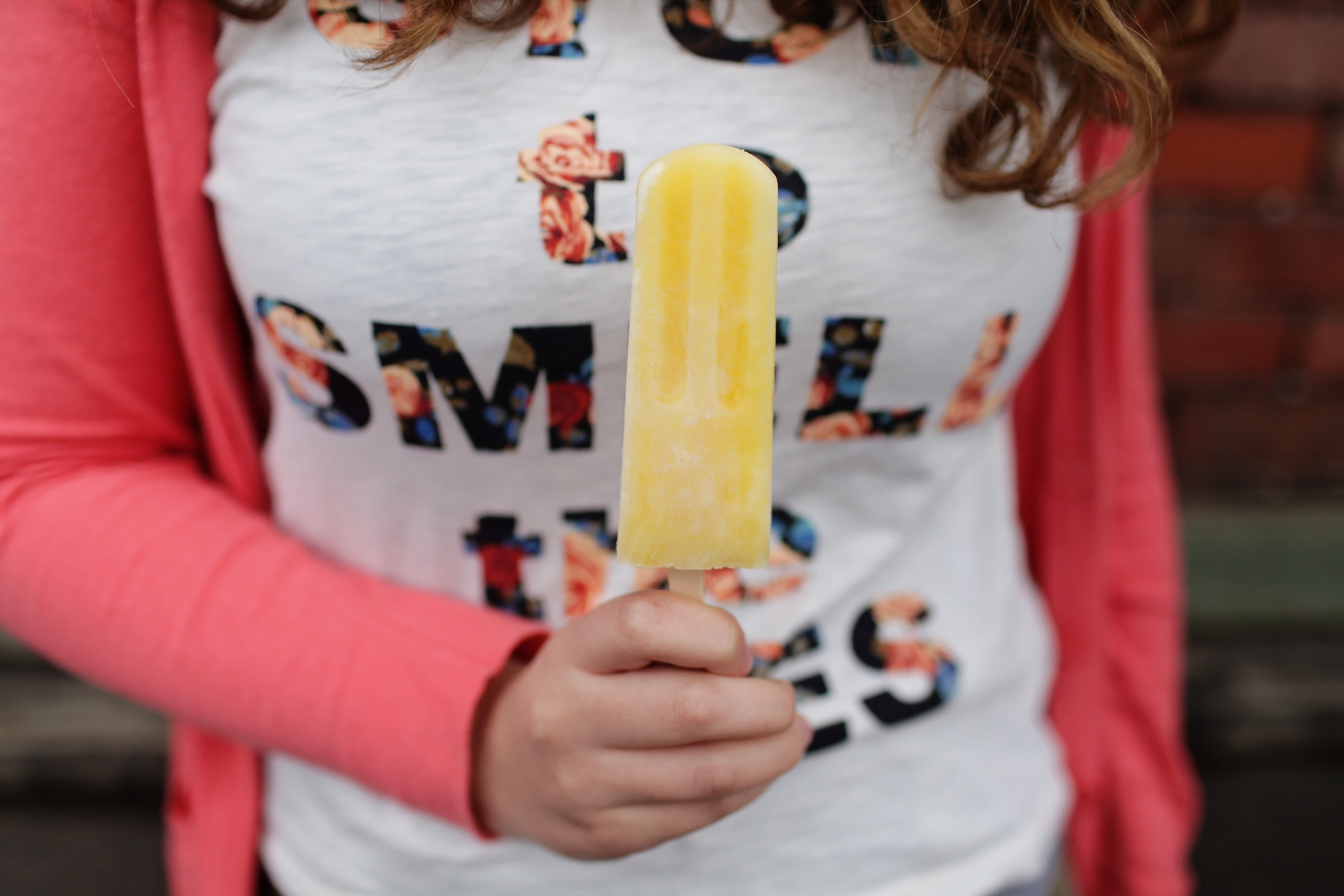 The people cannot get enough of La Michoacana, which explains why there are four locations in our region; Wood Dale, Schaumburg, and Rolling Meadows! This fabulous local frozen treat franchise features a Hispanic twist on the classic American ice cream shop. Locals know that Michoacana does not skimp out on their servings, so expect a mountain of toppings.
Recommendation: Pistachio Ice Cream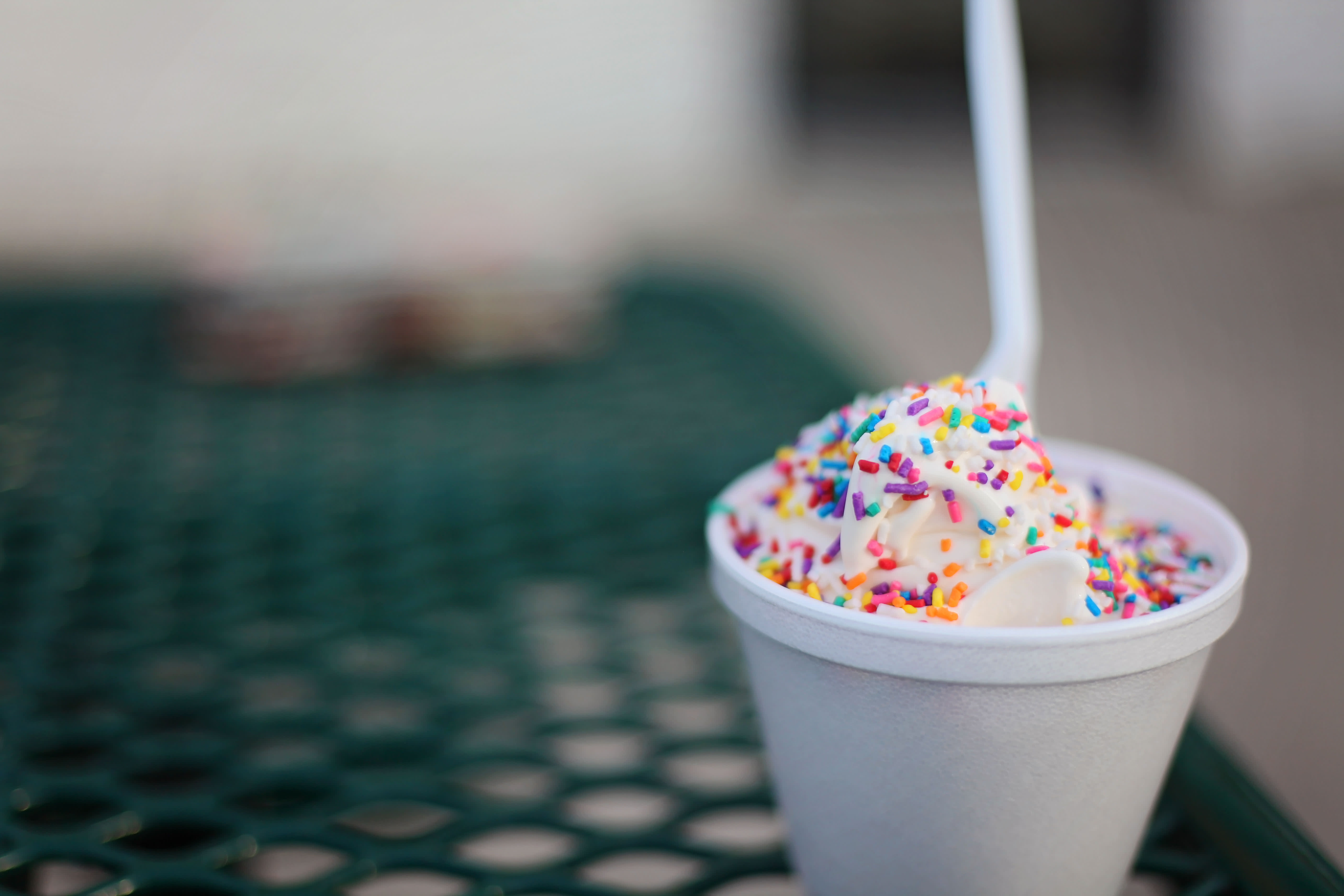 Sprinkles is a Mom and Pop ice cream shop in Schaumburg with one goal in mind - bringing smiles to their customers' faces. Some family favorites are the Zoreo (dark chocolate Oreo), Sticks and Stones (pretzels + ice cream + other good stuff), and the Exhausted Parent (caffeinated coffee deliciousness).
Recommendation: "Lightning Shake"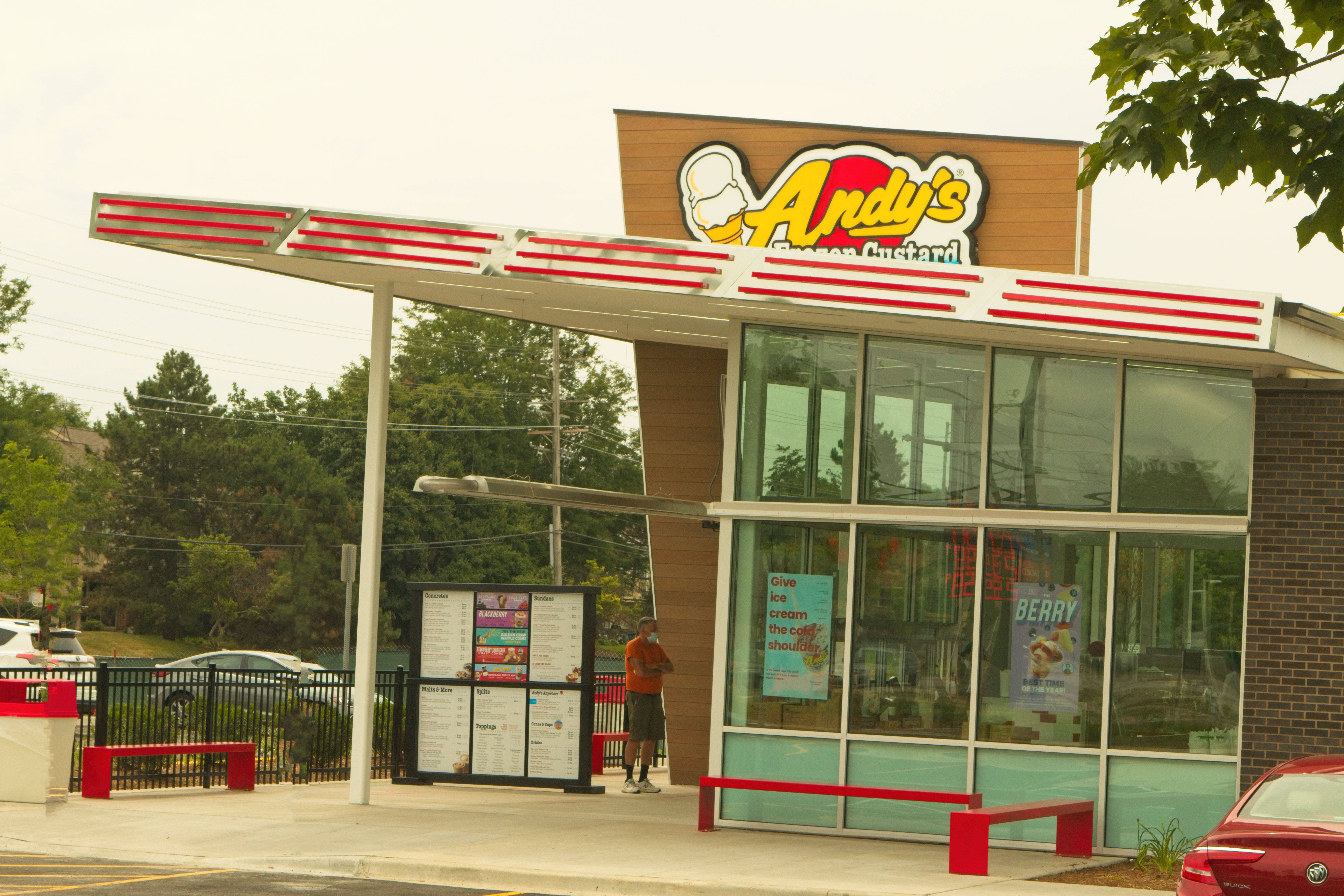 New to the Chicago Northwest area, Andy's Custard has quickly become a local hotspot for those seeking their custard fix. Complete with a drive-thru, Andy's prides itself on keeping things simple and hiring a staff that takes pride in their friendly and attentive service. They have a unique twist on the concrete called "the jackhammer," where they fill the center with a topping of your choice.
Recommendation: "James Brownie Funky Jackhammer"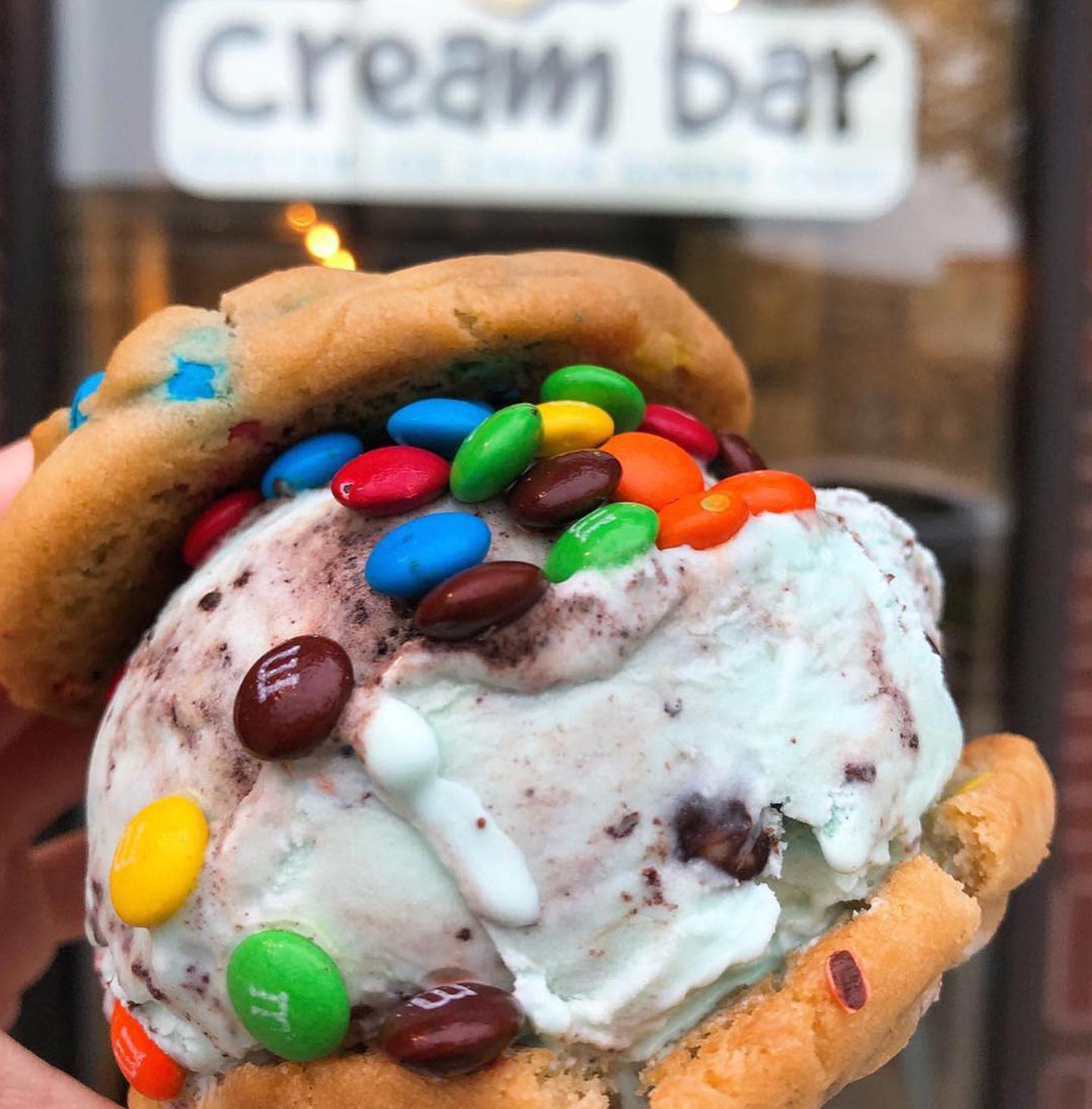 Do you love ice cream sandwiches? What is your favorite part, the ice cream, or the cookie? Fortunately for you, at the Cream Bar at Streets of Woodfield, you are the master of your design. Enjoy delicious, and made-to-order ice cream sandwiches sandwiched between fresh-baked cookies or brownies. Choose from a wide variety of toppings!
Recommendation: "Chicago Pot Hole"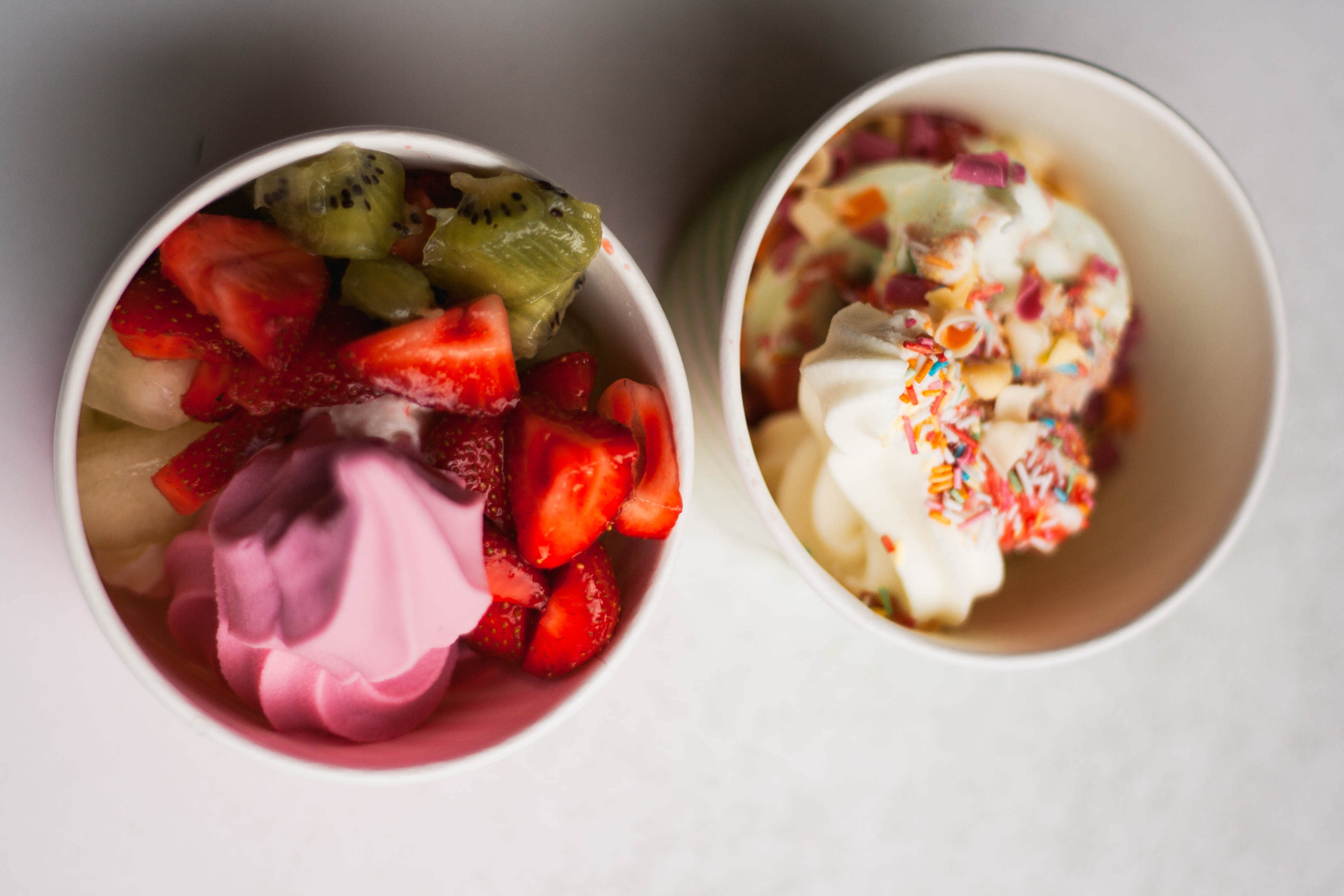 Menchies is a cheerful self-serve frozen yogurt shop with dozens of flavors and toppings. For those looking for low-calorie dessert options, Menchies has plenty of options. They also offer full frozen yogurt cakes made for delivery - you can order online.
Recommendation: Peppa Pig Cotton Candy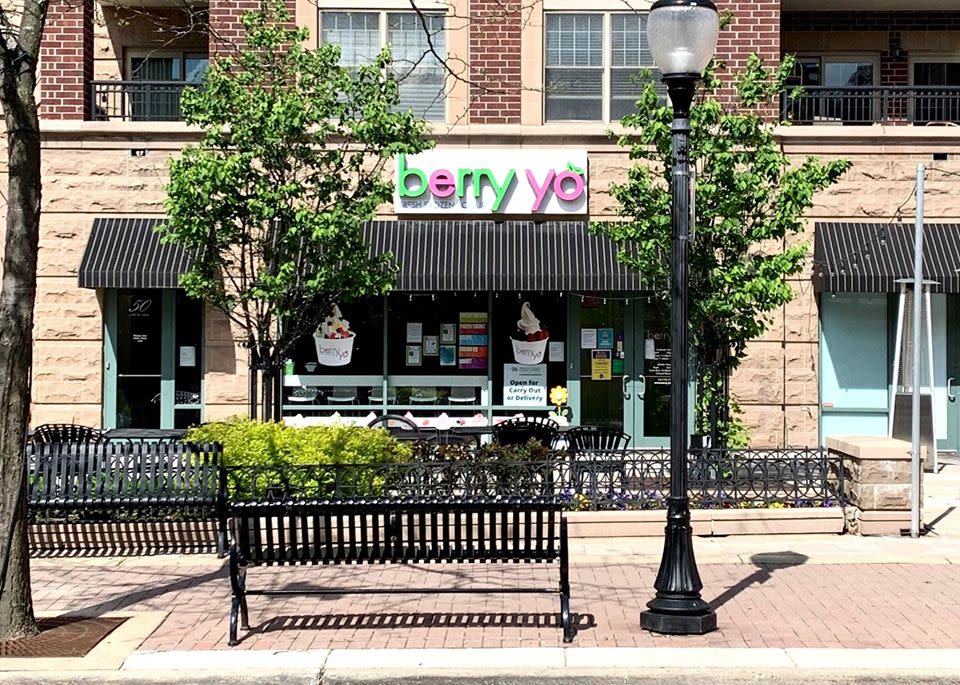 Berry Yo is a fun frozen yogurt shop that treats patrons of all dietary desires. Mix and match their flavors of the week or stick to their classic flavors. Berry Yo always tries to keep it fresh, fun, and healthy. All of their flavors are fat and gluten-free (except for their custard machine of course). They also always have at least one sugar or dairy-free option available!
Recommendation: Rocket Pop Lemonade Italian Ice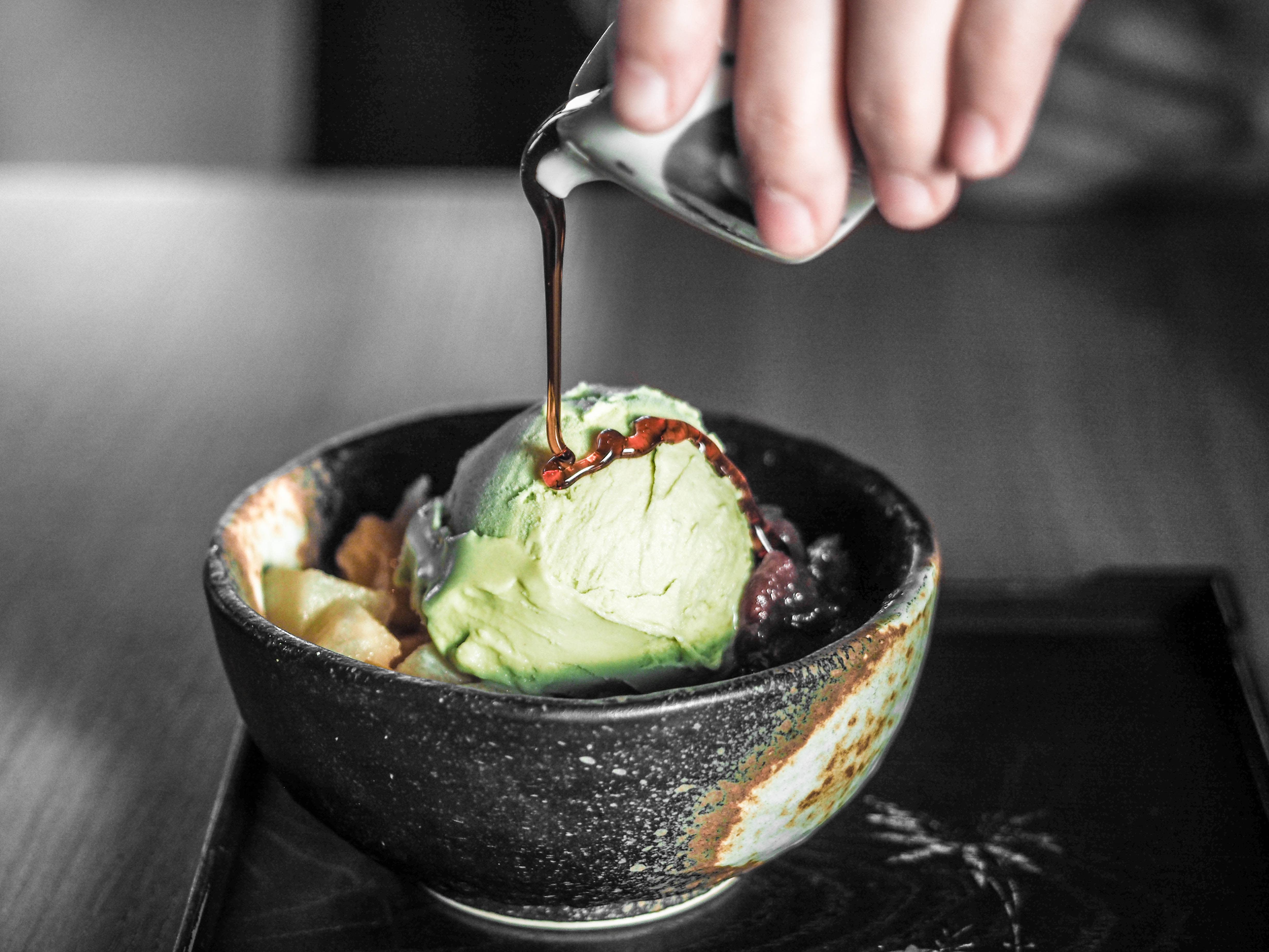 In Arlington Heights, J Sweets, located in Mitsawu Marketplace is a fantastic destination if you are looking for authentic Japanese specialty dessert treats. They have a great selection of matcha, mochi ice cream, baumkuchen, senbei, oribenishiki, yokan, biscuits, and macarons.
Recommendation: Peach Mochi Ice Cream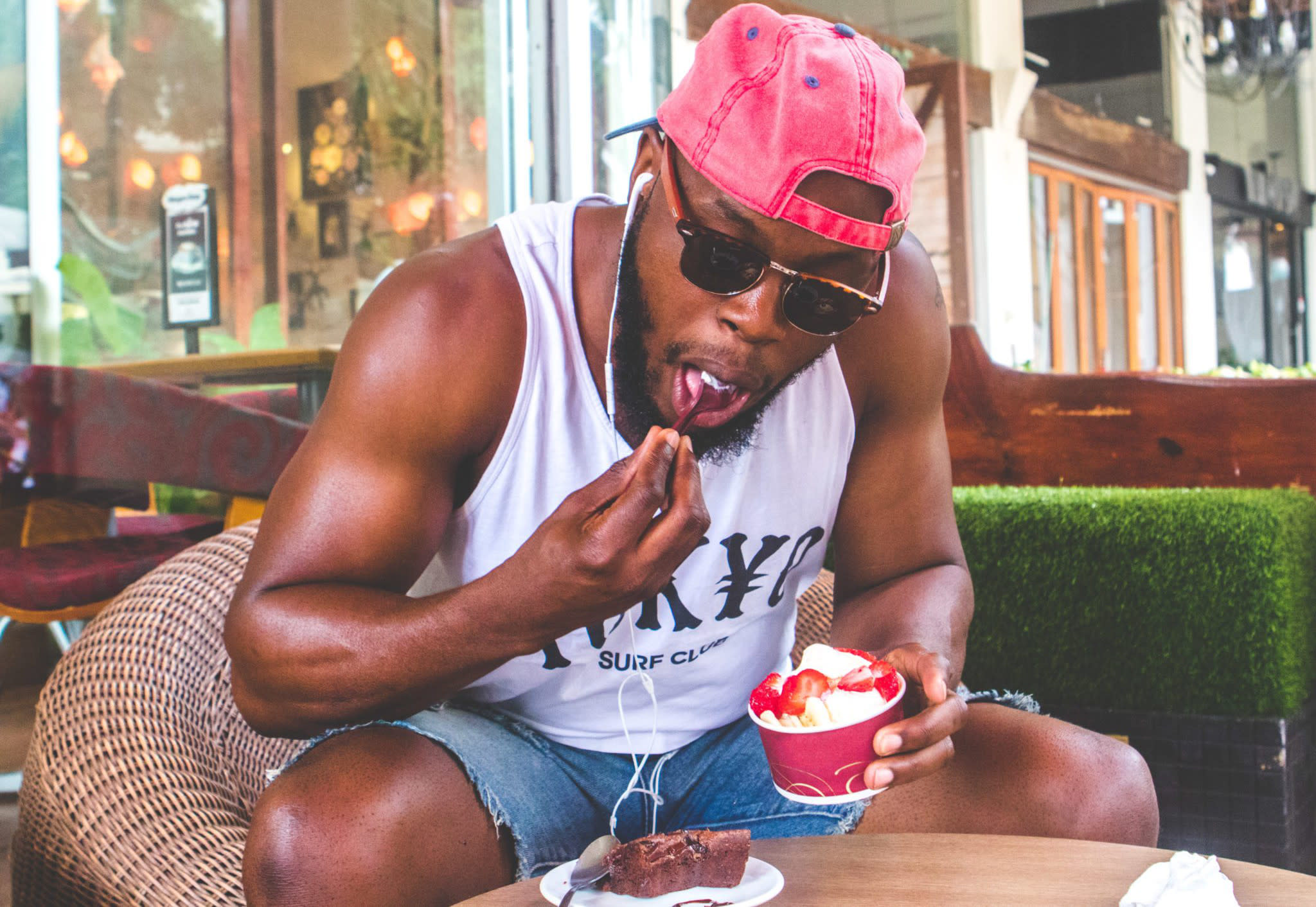 Prairie Moo Arlington Heights is an outpost of a local chain that offers self-serve frozen yogurt and toppings alongside a casual atmosphere. Prairie Moo follows the standard frozen yogurt template of several different flavors at self-serve machines with an expansive topping bar. However, they take it a step further with board games, children's books, and color-changing spoons.
Recommendation: Raspberry Frozen Yogurt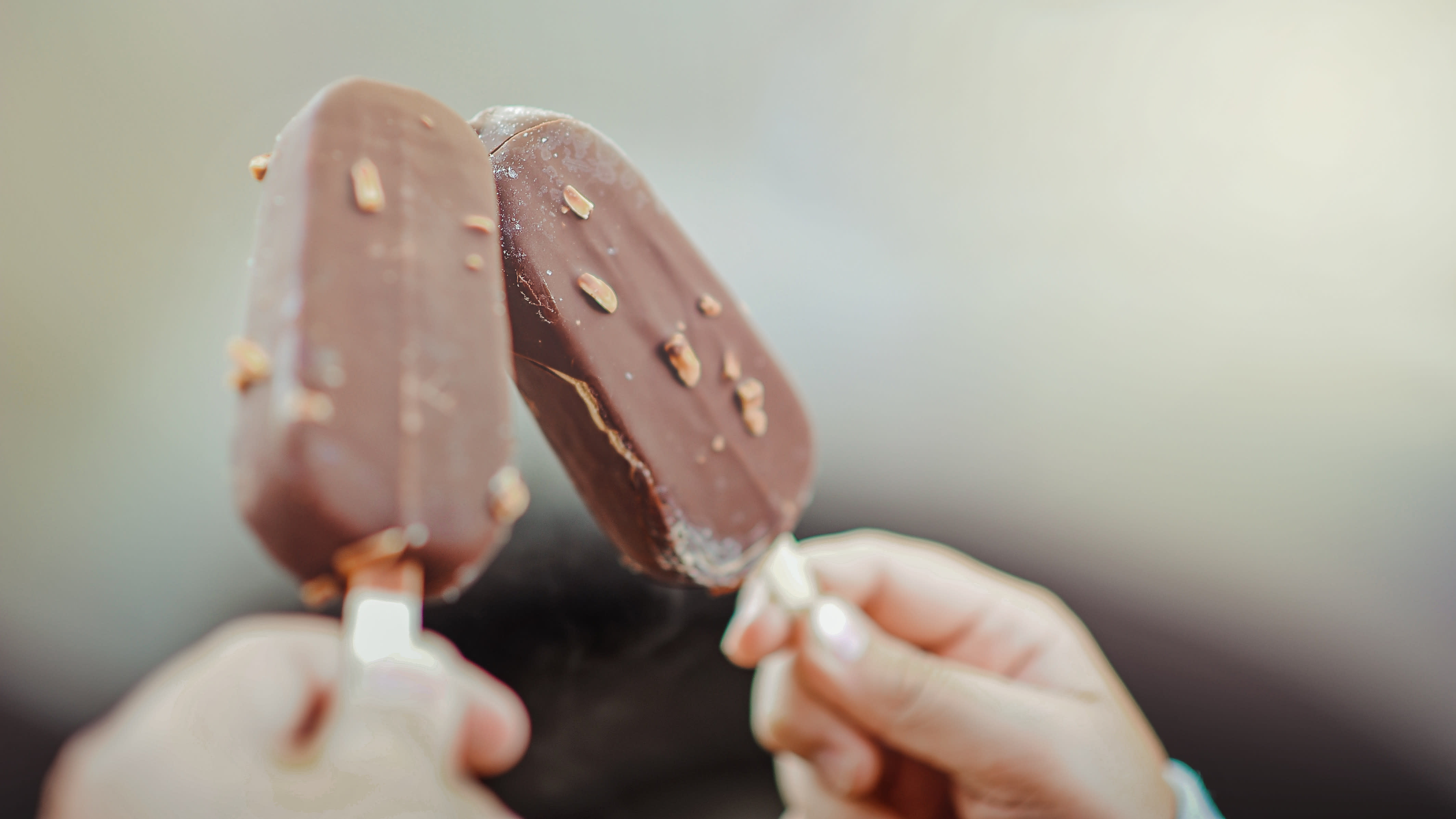 More amazing ice cream shops are located in the Chicago Northwest region - all are worthy of a tasty visit! Let us know your favorite menu items, and tag us on social media — #ChicagoNW.  Looking for more fun ideas this summer? Follow along with our IL Road Trip Round-Up blogs posted each Tuesday through Labor Day.