The Chicago Northwest region is at the crossroads of major highways giving your group the ease of getting to the Northwest suburbs.  Your group has plenty of hotels to choose from with over 60 available at all price points.   Our region offers plenty to the active seniors out there who are ready to travel!  Check out the ideas below to create your own tour adventure.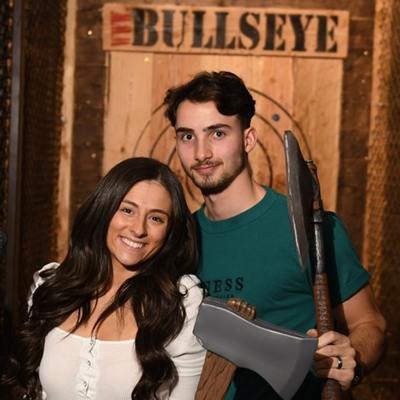 Bullseye Axe Throwing Lounge Try something new with Bullseye Axe Throwing Lounge.  Your group will be immersed in a new experience with their own private areas with personalized music, axe coach and a professional photoshoot to boot!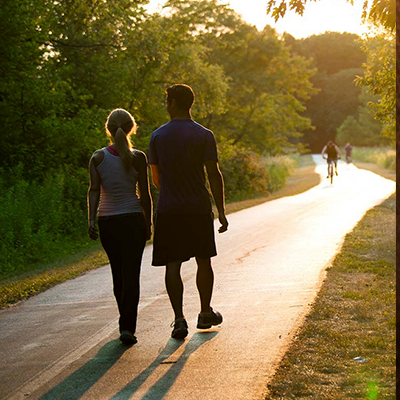 Busse Woods Need to get out and stretch your legs after your road trip?  Make a pit stop at Busse Woods Forest Preserve to grab some fresh air and a walk to see the Elk.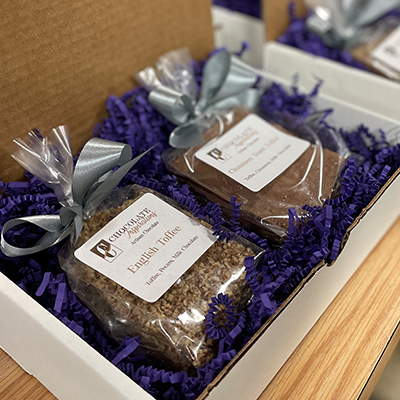 Chocolate Inspirations Meet with Chocolate Inspirations' chocolatier and learn about the ins and outs of how to make toffee.  Don't forget to grab a few bags of their homemade English Toffee.  We highly recommend the Ruby Toffee.  Our vegan friends will even be able to enjoy this sweet treat.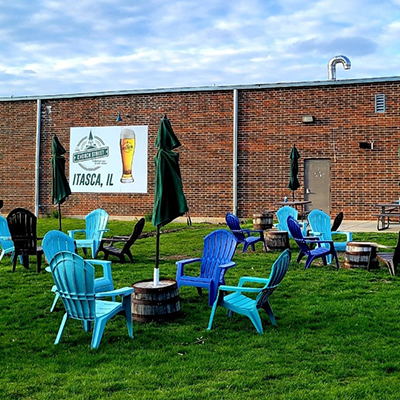 Church Street Brewing Company Located in Itasca, Church Street Brewing Company has been crafting award-winning brews for 8+ years.  New this year, a huge outdoor tent space plus rolling garage doors on their expanded tasting room.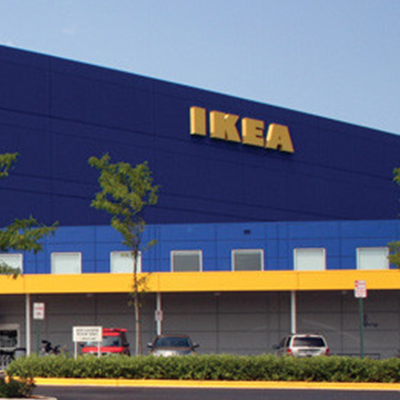 IKEA Schaumburg The flagship store for the U.S. is right here in Chicago Northwest.  Explore Swedish-style furniture, organization, home essentials and don't forget the food court!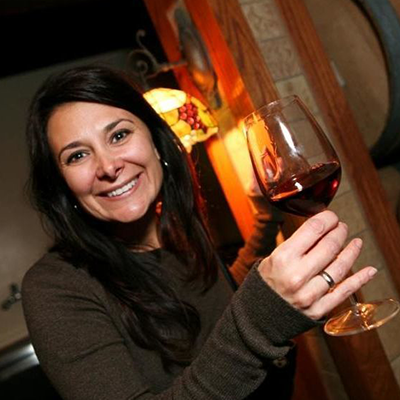 Lynfred Winery Illinois' oldest and largest winery can offer your group a tour and tasting at their popular Roselle winery.  Lynn and Fred Koehler turned this quaint home into the facility it is today.  Enjoy the wrap around porch and glass of rosé.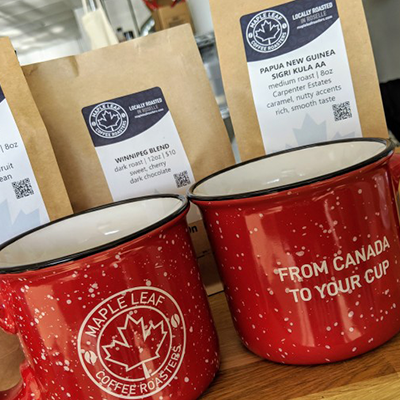 Maple Leaf Coffee Roasters The head roaster at Maple Leaf Coffee Roasters is extremely knowledgeable about the entire roasting process from purchasing coffee down to the final roast.  You'll feel right at home asking the head roaster questions about the notes found in coffee types.  Even tell him what your taste buds typically like and try out a new coffee at home.  Don't worry - you will be able to have it shipped back home when you run out!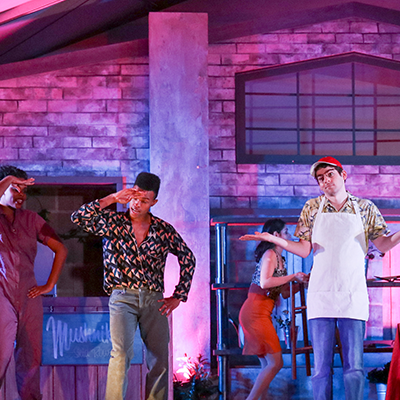 Metropolis Performing Arts Centre Grab your group and head to a night under the stars with outdoor theater brought to you by Metropolis Performing Arts Centre.  See what's being performed this year!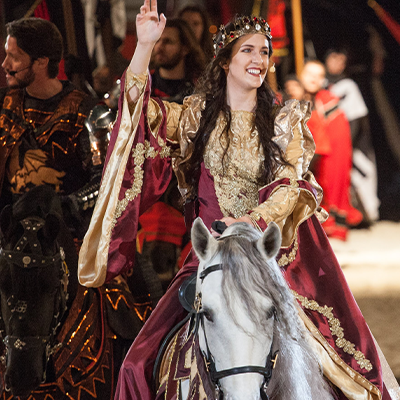 Medieval Times Dinner & Tournament Discover the medieval ages with a trip in time at Medieval Times Dinner & Tournament.  Cheer on your knight as they clash their way to the Queen's Champion.  Include is a 4-course dinner to suite any royalty.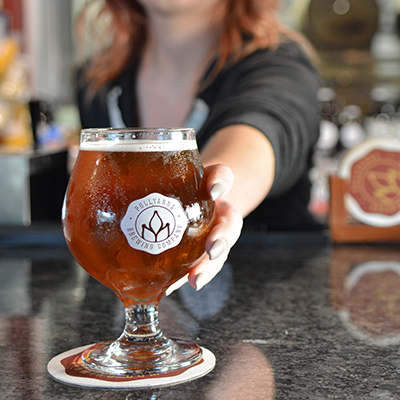 Pollyanna Brewing Company - Roselare Housed in a former flower shop, Pollyanna Brewing Company - Roselare offers custom tasting flights of their craft beer.  Pick out a board game for some friendly competition.  Also, if your group has a mix of beer aficionados and wine enthusiasts - don't fret.  Lynfred wines are served on-site.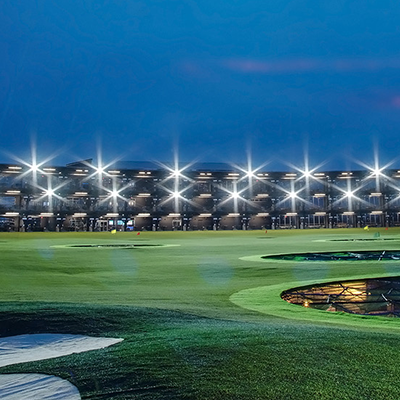 Topgolf Schaumburg F-O-R-E!  Topgolf Schaumburg offers you the ability to hire a golf pro for your group to learn how to better their swings.  Then play a couple of rounds with the Angry Birds game!  Drinks and appetizers are in high abundance just like the TVs - you'll never miss a game!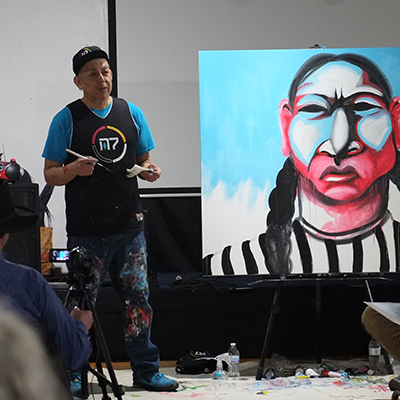 Trickster Cultural Center The only Native American owned-and-operated arts center in Illinois! Learn about the Native culture with full-size teepee, authentic headdresses, jewelry and don't forget to ask for a special  drum circle presentation.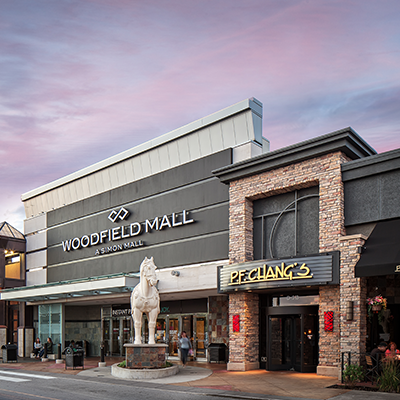 Woodfield Mall Nearly 300 stores under one roof gives your group the opportunity to shop -- rain or shine!  Plus more dining options with your entire group at the Woodfield Mall Dining Pavilion.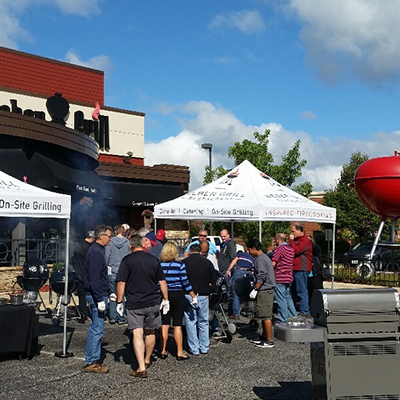 Weber Grill Yes, that grill! Weber Grill Restaurant showcases the popular grill by cooking up classics with giant Weber kettles.  Bring your group in for a custom cooking demo or a hands-on cooking class with Weber Grill Academy. And don't miss out on a group shot in front of the giant red kettle!
These are only a few examples for your group to explore while visiting the Northwest suburbs of Chicago.  View our entire list of things to do for more ideas.  (Or shopping ideas!) Give us a call at 800-847-4849 or email us at sales@chicagonorthwest.com to let us help you choose your own adventure tour of Chicago Northwest!