Natural bliss in Chicago Northwest
By Quincy Koetz
Chicago is a bustling metropolis with non-stop energy. When you want to trade urban life for the great outdoors, look no further than Busse Woods. Tucked away in Chicagoland's Northwestern neighborhoods, this site—formally called the Ned Brown Forest Preserve—boasts a combination of rare wildlife and abundant outdoor activities.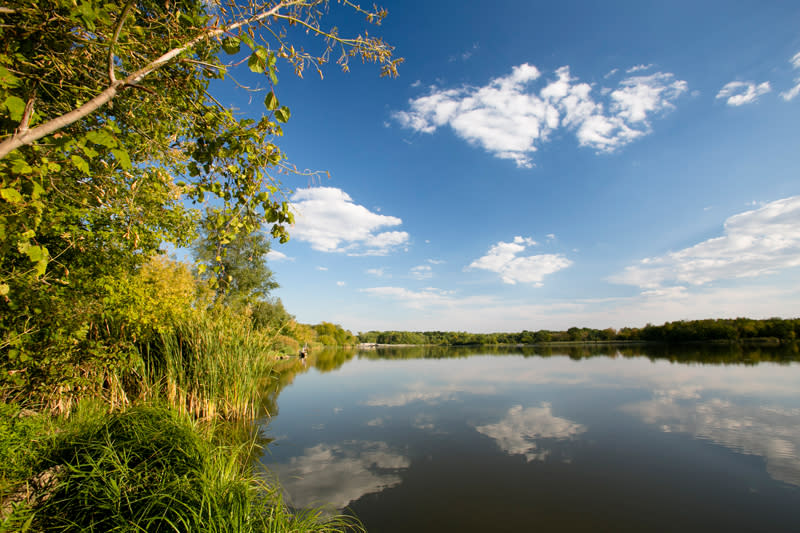 Boat The preserve offers a wide range of outdoor adventures. If you dream of time on the water, start there. The on-site rental center offers small watercraft including kayaks, canoes and rowboats. Small islands and coves teem with life and are best viewed from a small boat. No doubt you'll be greeted by herons, egrets along with turtles and frogs. Bring a pair of binoculars and a waterproof camera.
Walleye, crappie, largemouth Bass and catfish thrive in the placid waters of Busse Lake. Sport anglers tend to congregate around the main and south pools, which are deep enough to support trophy fish. If you prefer a little more solitude on your fishing trip, head to the north pool for peaceful shore fishing. Whether you're a seasoned angler or just getting started, you're sure to snag a few bites along with some great memories.
Bike
Spend a day weaving through a Technicolor forest on 11 miles of paved bike trails. You don't even have to bring bikes. Two nearby bike rental shops provide everything you need. You'll find cruisers, hybrids and electric bikes at 7 Mile Cycles, and Bike Connection rents top-of-the-line road and hybrid bikes perfect for visitors who are as interested in the bicycle as they are in the ride.
To explore beyond the bounds of the preserve, hop on Salt Creek Greenway Trail. This 32-mile path connects Elk Grove Village, Itasca and Wood Dale.
Trek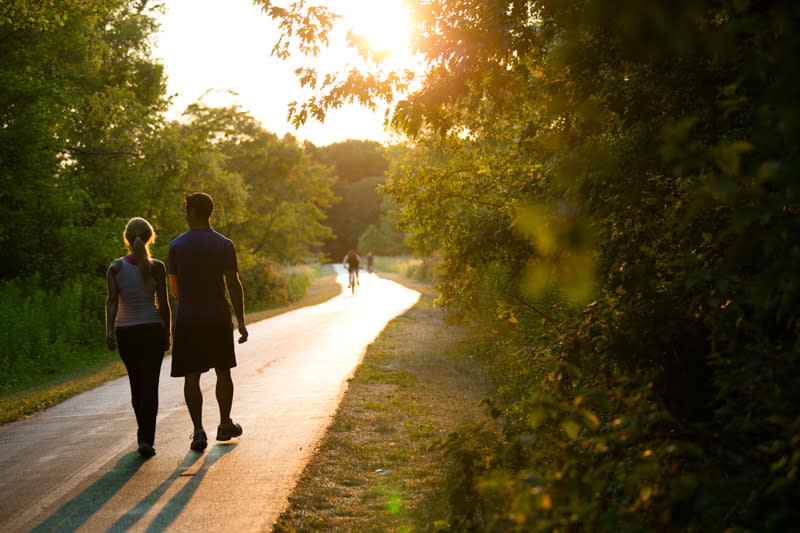 Even a simple walk through the area brings a sense of peace and perspective. Designated as a National Natural Landmark since 1980, Busse Woods serves as a sanctuary for ancient-looking oaks, maples and endangered black ash trees. Each is known for their brilliant spectacle of color in the fall, especially the sugar maples in a mosaic of reds and oranges.
Apart from the trees, elk are the most famous residents of Busse Woods. A small herd has a 90-year history of residence in the park. They are small in number and elusive, so it is a special treat to encounter them. It might take a few visits to catch them openly grazing in their field, but you won't forget the majesty of a bull elk strutting with his impressive antlers.
Whether by boat, bike or foot, you won't forget a trip to Busse Woods.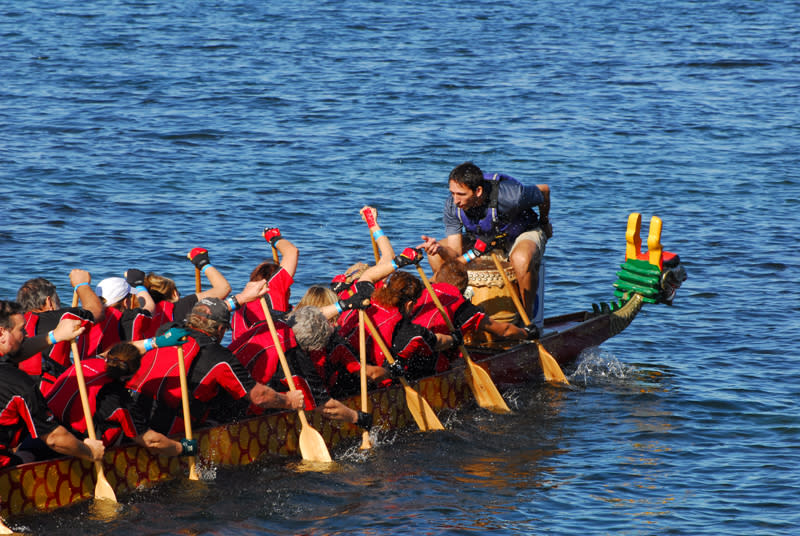 Visit July 27th and you'll get to cheer on your favorite dragon boat at the Chicago International Dragon Boat Festival, and if you're in town August 24th, 2019, don't miss the Busse Woods Night Ride & Paddle. The evening features bike riding and canoe paddling along with live music, bonfires, s'mores and more.