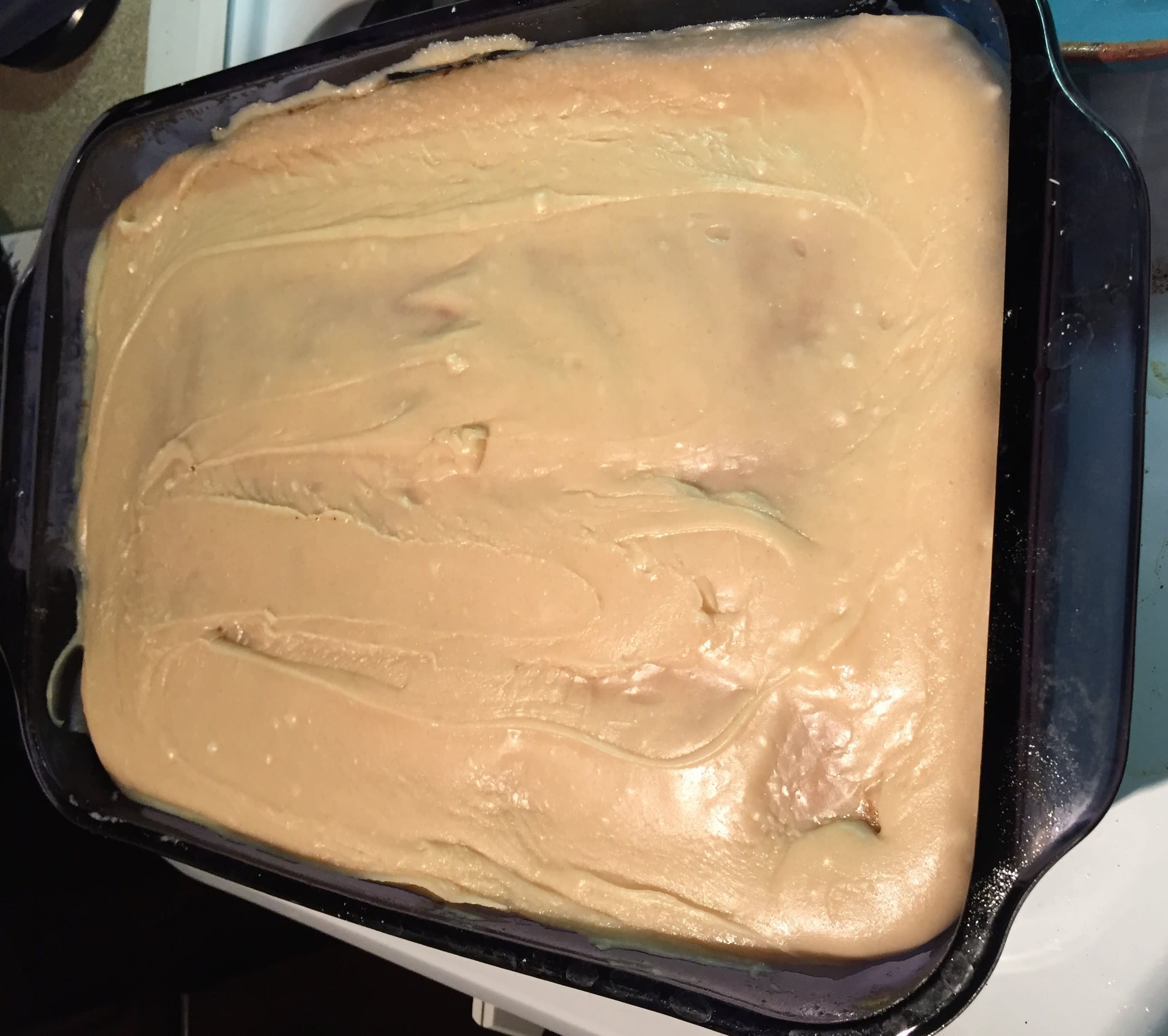 from: Alyssa Ullo, Meet Chicago Northwest
Serves: 15
Ingredients (Brownies):
1 1/2 cups sugar
1 cup sour cream
1/2 cup butter, softened
2 eggs
3-4 bananas, mashed
2 teaspoons vanilla extract
2 cups all-purpose flour
1 tsp baking soda
3/4 tsp salt
1/2 cup walnuts, chopped (optional)
Ingredients (Frosting):
1/2 cup butter
4 cups powdered sugar
1 1/2 tsp vanilla extract
3 Tbsp. milk
Directions:
Heat oven to 375°F Grease and flour 15x10-inch jelly roll pan. For the bars, in a large bowl, beat together sugar, sour cream, butter, and eggs until creamy. Blend in bananas and vanilla extract. Add flour, baking soda, salt, and blend for 1 minute. Stir in walnuts (optional).
Spread batter evenly into pan. Bake 20 to 25 minutes or until golden brown.
Meanwhile, for frosting, heat butter in a large saucepan over medium heat until boiling. Let the butter turn a delicate brown and remove from heat immediately.
Add powdered sugar, vanilla extract and milk. Whisk together until smooth (it should be thicker than a glaze but thinner than frosting). Using a spatula, spread the brown butter frosting over the warm bars (the frosting will be easier to spread while the bars are still warm).