Meet our Chicago Northwest team
Heather Larson, CMP
President & CEO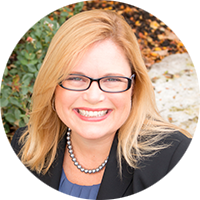 Heather is a seasoned hospitality leader with several years of sales management experience at a number of upscale Chicago hotels including the Allegro Hotel, White Hall Hotel, Drake Hotel and the Fairmont Hotel.  She joined the team at Meet Chicago Northwest in 2010 as a Sales Manager.  She quickly became Director of Sales and was named President and CEO in June 2021.  Heather sits on the Board of Directors of the Schaumburg Business Association and is Immediate Past Chair of the International Association of Exhibitions and Events Midwest Chapter.  She is also a mayoral appointee to the Arlington Heights Economic Alliance, Rolling Meadows Economic Development Commission and the Schaumburg Business Development Commission.  In the past she has served on the board for both Meeting Professionals International and Hospitality Sales and Marketing International. Connect with Heather!
Alyssa Ullo
Director of Marketing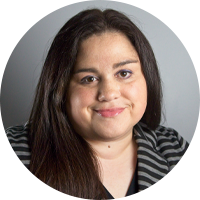 Alyssa is a 20-year veteran of Meet Chicago Northwest.  She began her career as an intern and never looked back.  She focuses her day-to-day on marketing the Northwest suburbs of Chicago through advertising purchases for the meeting and convention planners, sports tournament planners and leisure travelers.  Alyssa also manages ChicagoNorthwest.com where all of our partners are listed plus visually showcasing the Chicago Northwest region.  In addition to the website, she also curates Community Maps and the Chicago Northwest visitors guide.  
Something you might not know about Alyssa is that she studied computer science and art while in college.  She also is a lifelong resident of Schaumburg.   Connect with Alyssa!
Pamela Hailey
Director of Sales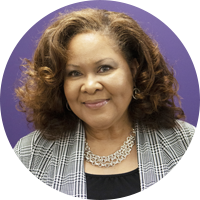 Pam is our Director of Sales and will lead three sales account executives. Working closely with our Chicago Northwest hoteliers and other stakeholders, she will develop and execute our annual sales and marketing plans.  Her team will attend dozens of trade shows nationwide, communicating clear KPI's with the meetings and conventions community.  Pam will also solicit specialty markets nationwide.
Pam began her 40 years in the hospitality and travel industry at United Airlines' Tour Desk in 1983. She's held various leadership roles with Fortune 500 companies including 21 years as Regional Director of Sales - Midwest for Walt Disney Parks and Resorts but began her hotel career at the former Woodfield Hilton and Towers. Most recently, she worked as a National Account Manager for Tauck, a luxury international travel company.  Connect with Pam!
Melinda Garritano, CSEP
Senior Account Executive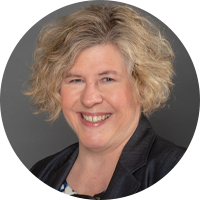 Melinda joined the team at Meet Chicago Northwest in 2007 after several years in hotel and bureau sales and after working as an independent meeting planner in Illinois, Tennessee and Washington, DC.   Enjoying all sports whether watching or playing, Melinda handles the sports market on behalf of our area sporting facilities.  She works with religious planners and the Greek and education markets, attending trade shows and industry events.    
A graduate of Iowa State University, Melinda started her hospitality career in restaurants before moving to hotel sales with companies including HI Worldwide, a Chicago independent hotel, and Hilton Hotels as a Director of Sales.  After returning to the Chicago area (her home) she joined the Lisle Convention & Visitors Bureau before coming to Meet Chicago Northwest. Connect with Melinda!
Mario Farfan
Account Executive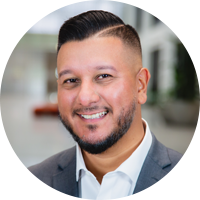 Mario Farfan has over 22 years of community and business development experience working in key banking roles including regional manager and branch manager throughout the markets of Chicago and surrounding suburbs as well as Milwaukee. He is also a U.S. Army veteran, proud dad of 4 and committed to serving his community. He also volunteers to coach Soccer,  basketball and baseball for his two sons, Mario Jr. and Franco. Mario also has been DJing since his high school days across Chicago and overseas.
In 2015, Mario founded the Northwest Hispanic Chamber of Commerce. This chamber primarily serve Dupage, Kane, Lake and Suburban Cook counties with a direct focus on business development in the Latino market. Mario's involvement in the CRA, BRG and Diversity boards has been one avenue to his dedication to these communities and continues to demonstrate his community knowledge and connections to create a larger impact. Most of the communities he has served in his career have been in the LMI or HM areas. These areas are close to his heart as he himself grew up in similar neighborhoods in Chicago.
Overall, Mario is a highly passionate & experienced leader who is driven by seeing growth and success within his community. His Guatemalan parents and family are a big motivation to what and why he continues to serve. His journey has led him to take all the experience he has acquired and give back.  Connect with Mario!
Christina Nied
Account Executive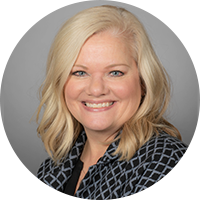 Christina grew up in Arlington Heights and is always proud to represent the Chicago Northwest region.  She started her hospitality and tourism career in 2004 working for a convention & visitors bureau in central Illinois. In 2006, Christina moved back to the area and has now been with Meet Chicago Northwest for over 15 years as a partnership & service manager and more recently as an account executive, selling to the corporate group market.  Connect with Christina!
Karina Parada
Creative Content Manager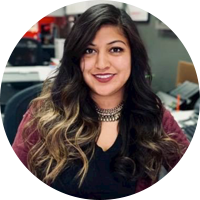 Karina grew up in Streamwood where her parents still live.  She studied journalism at NIU and worked as an on-air reporter for a Fox affiliate in Rockford before making her way to Meet Chicago Northwest.  Karina is our gal around town; creating social media posts, writing blogs and taking photos to keep our website fresh and enticing to visitors.  She also manages the Calendar of Events so she is always sure to know exactly where the excitement is at any given time.  Karina works hard to create a pride of place by showcasing the diversity and homespun charm that is often underestimated in our northwest suburbs.  Connect with Karina!
Anne Zavis, CPA
Accountant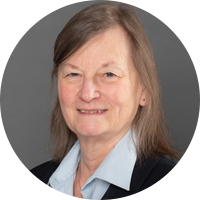 Anne came to the northwest suburbs forty years ago, originally working for a real estate company called Walden Investment Corporation who developed the area just east of the current office space.  Their president was then the Chairman of the Board of the Greater Woodfield Convention & Visitors Bureau and recommended her for the job of book keeper.  Anne is now our most seasoned employee at Meet Chicago Northwest, celebrating 29 years on the job this year.  Working behind the scenes, Anne is our hidden gem.  She keeps us on track with all that paperwork, crunching numbers and managing our various and oh so complicated government grants.  With a budget of nearly $2 million, Anne makes sure every nickel is accounted for.  And we've never failed an audit under Anne's watch. Connect with Anne!