There are few foods more classic to Chicagoland than pizza, and in Chicago Northwest there is an extensive list of options. National Pizza Day is celebrated each February 9th and this year, we have selected a few spots to help you observe the holiday. 
No matter how you slice it: thin crust, deep dish or a buttery pan -  we got your back! Grab some fellow pizza lovers, hop in your car and hit the road for a Chicago Northwest Pizza Tour.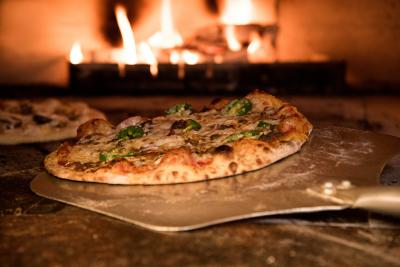 Woodfire pizzas are the specialty on the menu at Elk Grove Village's Marino's Pizza. Try not to salivate thinking about slightly charred edges and yummy smoky flavor. The authentic Italian eatery offers the 12" pies in a handful of styles or you can build your own! Of course, the classic thin crust or pan style are also available. In the mood for something sweet? Marino's also has a Nutella pizza. Yup, you read that right. Woodfire crust with Nutella Chocolate and topped off with powdered sugar. Four decades into the pizza business, the team at Marino's knows their stuff.
Making pizzas since 1987, The Pizza Kitchen in Wood Dale's mission is to strive to make the world a better place one slice at a time. For any pizza lover who kneads options, this pizzeria offers six different types of crust to try. If you're a cheese lover like us, we recommend the Da Vinci crust. This style offers an entire layer of cheese between 2 layers of dough – so much cheese, it'll melt your heart. Whichever crust you trust, The Pizza Kitchen has a dozen specialty pizzas to satisfy any craving or you can build your own masterpiece.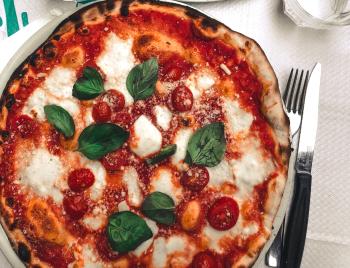 When the menu items are written in Italian, you know you're getting the real deal. Antonio Lettieri opened Antonio's Ristorante in hopes of having visitors try true authentic Italian fine dining. With 30 years of experience in the restaurant industry, the Itasca eatery is home to over a dozen types of delicious pizzas available – all cooked in a wood fired oven. Fans of buffalo mozzarella will love the option to add the cheese to any pie!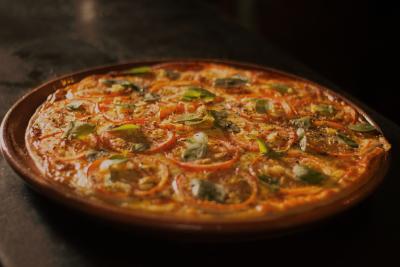 Some may argue that as the foundation of the entire pizza, the crust is the most important part of the dish but at one Roselle pizzeria – sauce is the specialty. Italian Pizza Kitchen first opened its doors in 2004 but the eatery's history goes back decades. Each tasty pie is topped with a 30 year old family pizza sauce recipe. Think about a Chicago Style Deep Dish filled with your favorite toppings, mozzarella and then smothered in the red stuff. At Italian Pizza Kitchen, having a dietary restriction doesn't keep you from indulging in some za! They offer a gluten-free crust and a gluten-free cauliflower crust - yum!
Do you love a pizza that can't be topped? Now that we've delivered some intel, what's your favorite pizzeria in Chicago Northwest?
Show us your pizza tour of Chicago Northwest with #EatChicagoNW. Need more options, see our full pie list!