Welcome to Partner Spotlight!   A highlight of the diverse and talented individuals in our Chicago Northwest region's hospitality industry.
Meet Suzie Bassi, Former State Representative and Member of Meet Chicago Northwest Board of Directors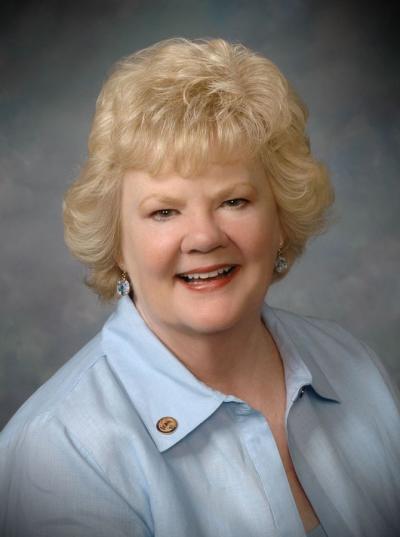 Suzie Bassi will be stepping down as a member of our Meet Chicago Northwest Board of Directors after ten years of service.   Suzie joined the Board in July 2011 shortly after leaving office as an Illinois State Legislator.  As a State Legislator (1999 to 2011), she had been invited by then president, Tom Rivera to attend a few Meet Chicago Northwest meetings, then known as the Greater Woodfield Convention and Visitors Bureau.  It was at those early meetings she learned how important the hospitality industry is to our northwest suburban economy.  She soon became the Republican Spokesperson on the Tourism and Convention Committee in the General Assembly and has been committed to pursuing funding and advocating for our industry ever since.
Suzie did not start out in politics.  In fact, her early career was with children.  She taught high school English and French classes, ran a home daycare program and even managed a foreign exchange summer program between France and America.  She served for eight years on the District 15 School Board in Palatine, and it's there that she discovered the disconnect between what she saw coming out of Springfield and the educational system.  She wanted to help teachers without superfluous government mandates that she saw as hindering the teaching process.  In addition to the Tourism and Convention Committee, she also sat on several education committees as well as the Infrastructure Committee, Mass Transit Committee, Minority Recruitment Committee, Revenue & Finance Committee and more.  
Suzie is especially proud of her work on helping to create The Chicago Metropolitan Agency for Planning (CMAP).  This is our northeast Illinois' comprehensive planning organization that implements strategies to address transportation, housing, economic development, open space, the environment, and other quality-of-life issues.  She was very excited to learn of Meet Chicago Northwest's involvement with this influential organization.
Suzie continues to serve on the Center for Illinois Politics and encourages young professionals to "be ready to work hard, but also, be prepared to learn new things. Change doesn't stop happening. And, democracy is not a spectator sport— get involved, knowing that facts matter!!!"  Suzie and her husband of 48 years have three children; two lawyers and a teacher, all married with beautiful children of their own.  She also enjoys tai chi, yoga and Zumba classes.
We thank Suzie for her years of service to our hospitality community and to Meet Chicago Northwest.
---
Special thanks to Suzie for sharing a little bit about herself! We hope you join us as we share Partner Spotlights each month.