MEET Stefani Jerard, General Manager at IMPROV Chicago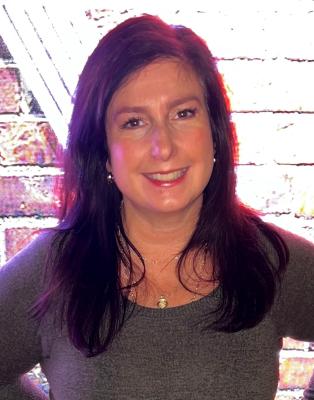 Stefani Jerard grew up in Lake Zurich and now resides in Wauconda.  Her family has a long history of hospitality in Chicagoland, running a bar and grill in Lake Zurich since 1926.  Upon graduation from Winona State University, she started her career in parks and recreation where she was a Superintendent of Recreation for many years.  She chose to put her career on hold for almost six years to stay home and raise her children.  She started at the IMPROV in April of 2006 as an Events Manager when they were still under construction at Woodfield Mall. She laughs, "When people ask me how long I have been there I say, 'Well, I picked out the countertops in the bathrooms."
When asked what one of her most interesting work experiences has been in her 17 years at IMPROV Chicago, she says, "Oh my gosh, too many to talk about. I have worked with some pretty amazing entertainers over the years, I am very thankful for many of the friendships that have evolved over the years."  A few of those friendships include comedians Orny Adams, Jamie Kennedy, Rocky LaPorte, Louie Anderson and many more.
Performance days can be long days with press in the morning; hitting the morning tv and radio shows and the performance late into the evening.
Stefani recognizes leading her great team as the most rewarding aspect of her job.  "Our entire full-time management team has been with us since we opened.  That speaks volumes in any organization. Many of the part-time team have been with us for over 7-8 years too. Another reward is watching our guests forget about all the craziness that is going on in the world and laughing. Listening to comedic material that is so relatable to everyday life. Laughing is good for the soul. I am thankful I can go to work and laugh every day!"  IMPROV Chicago is the signature location for the eleven IMPROV venues located across North America, with owner Tony Baldino residing in nearby South Barrington.  She credits Tony as a great mentor who initially was more hands on but has now "put the steering wheel in my hands."
When asked what she would say to young professionals just getting started in their careers she says, "Be passionate about your career.  Love what you are doing every day. If you don't, you're not at the right place. Don't settle.  Always strive for more. Make sure you create a good work life balance."
Stefani is now a part owner of the family bar and grill in Lake Zurich as well as a second restaurant across the street which she manages with her family during her free time.  To decompress, Stefani says she makes a point to travel several times a year.  "It helps me decompress and recharge. Both my kids were athletes growing up, so I spent a lot of my time watching and cheering them on. I am now an empty nester.  It's been an adjustment to say the least and now I plan on traveling more than I have in past years."  Stefani's son Ryne is now 21 and attends University of Iowa and her daughter Kaitlyn is 19 and attends University of South Florida. 
---
Special thanks to Stefani for sharing a little bit about herself! We hope you join us as we share Partner Spotlights each month.