Welcome to Partner Spotlight! A highlight of the diverse and talented individuals in our Chicago Northwest region's hospitality industry.
Meet Michael Larson, General Manager, Schaumburg Boomers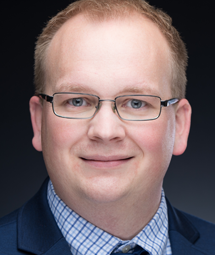 Michael Larson grew up in west central Minnesota and graduated from Concordia College in Moorhead, MN and the University of Minnesota Crookston. He earned his masters in sports management from Georgia Southern University.
Michael started out in the hospitality industry at a young age as a night manager at the Holiday Inn in Fargo/Grand Forks. By the time he turned 23, he knew the hotel business was not where he wanted to be. So he set his sights on a career in baseball. He quit his job at the hotel and worked as an unpaid intern with the Alexandria Beetles Baseball Club of the Northwoods League. He was then hired on with the Idaho Falls Chukars Professional Baseball Team of the Pioneer League where he ran their food and beverage operation. He remembers opening day at their brand new stadium when they went through a week's worth of food on the first night. He had to raid the local Sam's Club to replenish for the rest of the series.
Michael has been in baseball for seventeen years and is in his fourth year with the Schaumburg Boomers. He did speech, debate, and theater in high school but never actually played organized baseball. In fact, his first degree was in philosophy before earning a second degree in business and then his masters. He also enjoys teaching as an adjunct professor online for the University of Minnesota – Crookston.
When asked what he finds most rewarding about his position he states, "Going to work every day and never saying 'I don't want to go to work today.'" Michael says he enjoys fishing but hasn't had time to get out much lately. His wife, Danielle, and three kids, Bobby (age 10), Andrew (age 8), and Abigail (age 6) keep him pretty busy.
---
Special thanks to Michael for sharing a little bit about himself! We hope you join us as we share Partner Spotlights each month.