MEET Lori Frycz, Regional Director of Sales, Trivedi Hospitality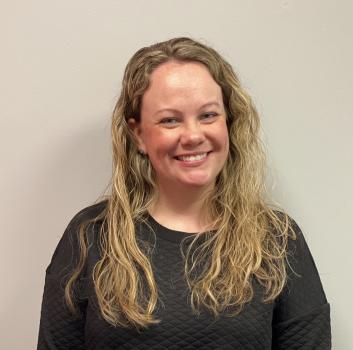 Lori Frycz grew up in Norridge, near O'Hare International Airport, as the oldest of three children and where most of her family still lives today.  A lifelong fan of Disney, she had visited Disney World several times with her family when she was young.  While studying hotel management at Triton College, she learned of the Disney College Program and she jumped at the chance to participate.  She was delighted to be accepted into their rigorous training program and to spend the summer working at Disney's Allstar Resorts.  She says she still uses that customer service training today.  After college, she worked at several suburban hotels including the catering department at the Chicago Marriott Schaumburg.  She joined the team at Trivedi Hospitality as Regional Director of Sales for the TownePlace, Fairfield Inn and Homewood Suites in Schaumburg over six years ago and has since added the Four Points to the collection. 
When asked about one of her more interesting and challenging work experiences she recollects a time, "As a catering manager, I worked a lot of weddings with a lot of interesting experiences. One that sticks out is just after we brought out the cake and I placed the topper, someone walked by and bumped the table and the porcelain bride and groom topper fell off and crashed to the floor. It didn't shatter completely however the groom's head and arms did break off, thankfully no one was in the ballroom yet, so I crawled around the dance floor searching for all of the pieces, once I had the majority I took them all and ran to my engineering department where he glued it all back together and placed it back on top of the cake just in time."
What she likes about her current job she says, "I truly feel listened to and respected, I have worked many places where I was just another person on the payroll.  Here I know that my opinions and my knowledge are always taken into consideration and respected."
To young professionals just getting started in this industry, Lori advises, "Do the work, put in your time and don't be afraid to hustle."  She goes on to say, "My background was at the front desk and the banquets side before moving to sales.  Often new employees come in and don't want to do the operations and help with the grunt work."  She believes that is a mistake and they are missing out on the best way to learn the entire hotel operation.  In fact, she believes working the front desk is one of the best ways to learn how to run a hotel.
Lori lives in Streamwood with her husband and their two children, a 9 year old boy and a 3 year old girl.  She loves to travel and have new adventures as a family.
---
Special thanks to Lori for sharing a little bit about herself! We hope you join us as we share Partner Spotlights each month.