Welcome to Partner Spotlight! A highlight of the diverse and talented individuals in our Chicago Northwest region's hospitality industry.
MEET GRACE GOUDIE, Executive Chef at Scratchboard Kitchen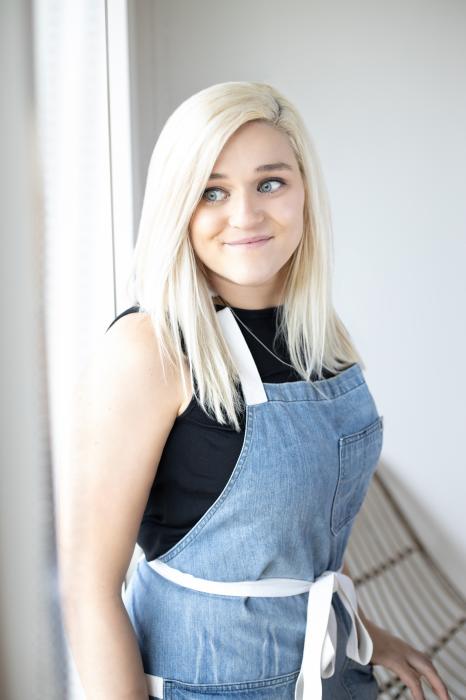 Chef Grace grew up in the western suburbs of Chicago as the youngest of five siblings.  She attended the University of Missouri where she studied journalism and food science.  From there, she was accepted at the prestigious Culinary Institute of America in Napa Valley.  It was in Napa that she took a meeting that would change the trajectory of her career.  She found herself working for the world-renowned Chef Thomas Keller and his restaurant group, first as a sous chef at Ad Hoc and later at the three-star Michelin rated French Laundry.
From Thomas Keller, she learned about work ethic and attitude and the way that you present yourself as a chef and as a leader.  "Kitchens are usually all male and as a woman I had to work harder for respect.  I had to go the extra mile to prove myself.  Even today, I still have people asking me to speak with the executive chef," says Chef Grace.
After her incredible culinary training, she went on international expeditions to Thailand, Sweden and Italy where she learned different cuisines and was even asked to teach a culinary class in the Umbria region of Italy.
Chef Grace started with Scratchboard Kitchen in early 2020 and says it has been especially interesting opening a new restaurant in a pandemic.  Nevertheless, she states, "Being able to lead, mentor and teach a team of fairly new cooks, is fulfilling and a main reason I love what I do. The creative freedom isn't bad either!"
When asked what she would tell young professionals getting started in the industry, she says, "Professionals looking to tap into the food industry should know that it is not all the glamour you see on TV. Being a chef, is hard, both physically and mentally." 
"My life is cooking. It always has been. On my off time, I enjoy taking my cooking passion and translating that to my online brand where I am teaching others composed but not complicated recipes and pro techniques," says Chef Grace.  Find Chef Grace mornings at Scratchboard Kitchen in downtown Arlington Heights or online at GraceGoudie.com.
---
Special thanks to Grace for sharing a little bit about himself! We hope you join us as we share Partner Spotlights each month.