General Manager and Meet Chicago Northwest Board Member; Treasurer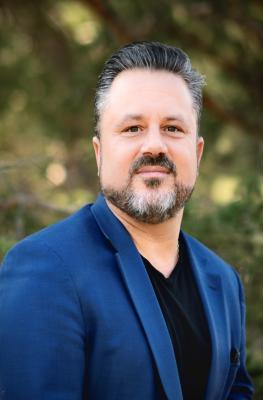 Chuck Valenti grew up in Wood Dale, Illinois with his twin brother and two older brothers.  A son of immigrant parents from Sicily, his parents moved to the northwest suburbs of Chicago at an early age to find work and start a family.
Chuck needed a job while studying computer science and his friend recommended him for a position as a bus boy at Nordic Hills Resort, now known as the Eaglewood Resort and Spa in Itasca.  He quickly became the beverage manager, then the director of food and beverage, at which time he left school to pursue his career in hospitality.  He eventually landed at F&F Management where he has worked for 18 years; eleven as a General Manager.  Chuck currently manages the DoubleTree By Hilton Chicago-Arlington Heights.
When asked what one of his more interesting work experiences has been, he states, "In my career, I've had a lot interesting work experience. The one that I like the best was being asked by a client to fly to Seoul, South Korea to present the hotel. I spent seven days there and it was one my greatest experiences.  To make the experience even better, I landed the contract and we have been doing business ever since."
Chuck enjoys, "the ability to coach and teach team members that want to grow in the industry."  Chuck recommends that any young professional just starting out in the hospitality industry "start at an entry level position at the front desk to see if this industry is something they want to build a future with. The front desk, I truly believe is the most important department in the hotel.  Everything starts and ends at the desk."  He also reminds them, "if they want to work in this industry, they have to love working with people and the drama that comes with it."  Chuck and his team are always working to make sure every guest has a wonderful stay.
During his off-time, Chuck loves to play golf and be with his wife and their five kids; three girls and two boys between the ages of 4 and 16 years old.
---
Special thanks to Chuck for sharing a little bit about himself! We hope you join us as we share Partner Spotlights each month.