Welcome to Partner Spotlight!   A highlight of the diverse and talented individuals in our Chicago Northwest region's hospitality industry.
Meet Chris Speca, General Manager, Woodfield Mall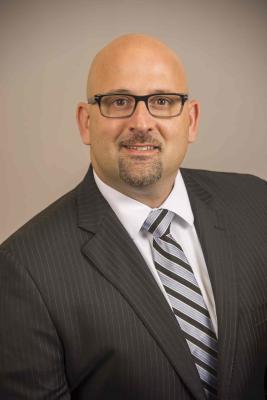 Chris fell in love with the retail real estate business while moonlighting as a security guard at King of Prussia Mall and attending West Chester University, just outside of Philadelphia.  He enjoyed the dynamics of the day-to-day at the shopping center.  "It's not mundane, it's not linear, every day is different and that keeps it exciting," says Chris.
Chris joined the Simon Property Group as General Manager for Philadelphia Premium Outlets in 2007.  This was a new development for Simon and a unique opportunity.  "Here I had the opportunity to lead a shopping center through its development, grand opening, and operation. I was promoted to Area General Manager for the Philadelphia market overseeing several Premium Outlet centers. In 2013, I was promoted to our Orlando market overseeing several signature assets for Simon's Premium Outlets division. In 2016, I took on a larger role as Vice President overseeing the Midwest for Premium Outlets," says Chris.  He joined the team at Woodfield Mall in 2020.
No day is like any other in the retail real estate world but some days are more interesting than others.  One day, while he and his wife sat down to watch the evening news, he was confronted with his own image on the screen over a scathing headline accusing him of heartlessly towing vehicles parked illegally on the turf and other areas around the mall in Orlando.  No mention was made of the aggressive implementation of a comprehensive "No Parking" signage program to deter shoppers from doing just that.  As many hospitality professionals will agree, no matter how big you make the sign, nobody is going to read it.  "Must have been a slow news day in Orlando," Chris retorts.
When asked what advice he would give to young professionals coming up in the business, Chris states; "Retail real estate is a dynamic business and continues to evolve, which keeps it all very exciting. I would encourage young professionals to put their hustle shoes on and work hard across all core disciplines, touch everything early in their careers. That experience and work ethic will pay dividends for future growth opportunities." 
Chris is passionate about his collection of fine and rare bourbons, fanatical about Philadelphia Eagles and is loving his workouts on his brand new Peloton.  
---
Special thanks to Chris for sharing a little bit about himself! We hope you join us as we share Partner Spotlights each month.