Welcome to Partner Spotlight!   A highlight of the diverse and talented individuals in our Chicago Northwest region's hospitality industry.
Meet Chip Brooks, Owner, Hey Nonny - Meet Chicago Northwest Incoming Board Member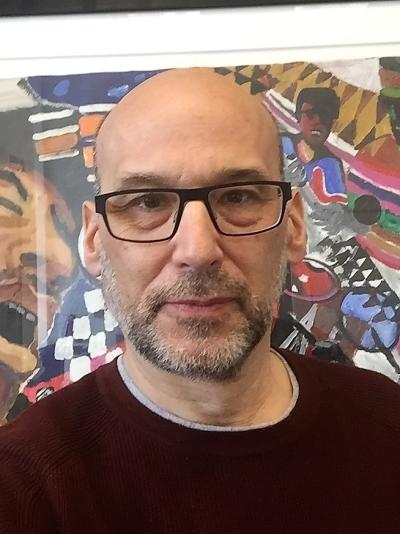 Growing up in Kalamazoo, Michigan, Chip Brooks was exposed to that town's active arts community, including music, theater, and visual arts. He became a drummer and played with everyone he could, including musical theater pit bands, bar bands, political protest bands, marching bands, party bands and more.  "The most interesting was the political band," says Chip.  "The Sherman Shulz Food Band -- which was a communist/hippy cooperative that centered around some people that ran the underground newspaper (The Patriot) in Kalamazoo. They loved all forms of jazz -- especially the more avant-garde forms — but did everything with a lot of good cheer and humor."  After high school, he left Kalamazoo to attend Northern Michigan University in Michigan's Upper Peninsula.
Chip was a lawyer for 36 years when he retired to see if he could start a music venue in Arlington Heights. Chris Dungan joined that quest in April of 2017 and they went to work planning Hey Nonny, their music venue and restaurant. It took a year and a half of intense planning, design, and construction.  Hey Nonny opened in October of 2018.
Every night at Hey Nonny is wildly interesting. Different performers every night bring in different audiences, so it is always fresh.  Chip relays a story from the early days.  "In the days before we opened to the public, we had three friends and family events to try to figure out how to operate: put musicians on stage, run lights, and actually serve drinks and food. On the second night, just as we were going to start the music, the power went off. We lit a few candles, and the musicians started to sing and play acoustically. It was captivating -- and a good lesson in rolling with the punches."
As Chip's wife says: "Hey Nonny is Chip's dream and Patricia's nightmare."  And Chip admits "That line gets a little less funny after the 87th time. But getting live music out there is our mission." Chip and Patricia also like to travel, ski, bike, hike and "practice our skills at sloth". They have a daughter named Sally, who is a wrangler at a dude ranch in Tucson.
---
Special thanks to Chip for sharing a little bit about himself! We hope you join us as we share Partner Spotlights each month.