Welcome to Partner Spotlight!   A highlight of the diverse and talented individuals in our Chicago Northwest region's hospitality industry.
Meet Alex Hilton, Co-Founder, Juice & Berry - Meet Chicago Northwest Board Member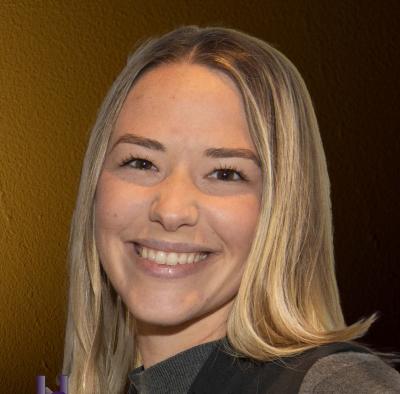 Alex grew up in Lombard where she met her high school sweetheart, Paris - cue the Paris Hilton jokes.  She graduated from Roosevelt University with a degree in Business Administration but had no idea what she wanted to do when she "grew up".  She knew she wanted to be her own boss. She and that same high school sweetheart moved to Roselle six years ago and soon after started forming their plans for a joint business in the burgeoning downtown.
While she was working in property management downtown Chicago, she became eager to start her own business with her partner.  They both value fitness and living a healthy lifestyle and would make smoothies for themselves on a regular basis. "I have been continuously researching different superfoods and their benefits as well as conducting trial and error on recipes and menu items since 2017, when we first started expanding on the idea of Juice & Berry." says Alex.  They then started selling the smoothies out of Paris' barber shop that he was operating at the time.  And they sold out regularly.  Alex made the big leap in April of 2019, quit her corporate job and never looked back.  
When asked what she finds most rewarding about her business she states it is working with her young employees that she finds most rewarding.  "Being able to coach and challenge them through some of the toughest years has been exciting. I remember being in high school and college and being so lost and confused as to what was to come, what I wanted to do and where I wanted to be. Encouraging and educating everyone that there are more options to life than just graduating and getting a "regular job" when these things aren't taught in school. Over the past two years, multiple team members have taken the leap to start their own businesses to follow my footsteps whether it be making jewelry or small crafts, to helping them with their business plans to open their own restaurant, there has been nothing more rewarding than helping young people grow and reach their full potential." 
Alex is excited to announce she opened a second location in the Des Plaines Metra Train Station in June.  She is also the current President of the Roselle Main Street Merchants and serves on Meet Chicago Northwest's Board of Directors.
---
Special thanks to Alex for sharing a little bit about herself! We hope you join us as we share Partner Spotlights each month.