It's the most romantic time of the year and love is in the air. 
For some, Valentine's Day means staying in with a movie. For others, it's a nice dinner with a mean cocktail. Whether you're celebrating with your love or best friends, we have picked some great spots worth checking out! Who says the Chicago Northwest can't be romantic?!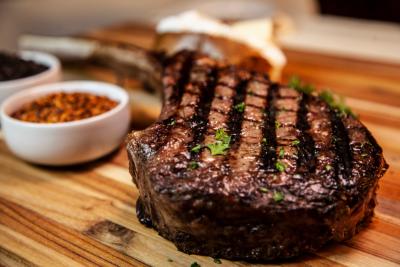 Live music and a meal to fall in love with! Palm Court in Arlington Heights consists of three dining rooms; a sunken dining room, fireplace dining room, and dining hall. No matter where you sit, it'll be romantic! Guests will be treated to live music all weekend including a performance by Mike and Traci of "Good Clean Fun" on Valentine's Day. The fine dining restaurant will also be offering a holiday special throughout the entire weekend. The menu features steak entrees for two to share with two soups or salad, a side of vegetables and choice of two potatoes.
If a dimly lit, romantic dinner is what you're looking for, look no further than Morton's The Steakhouse in Schaumburg. The fine dining restaurant is home to prime-aged steaks, fresh seafood, and an award-winning wines list. For the romantic holiday, Morton's is offering a Dine With Your Valentine special. The menu features a starter, chateaubriand for two and a dessert — your heart and belly will be full! Also available, a Valentine's Day featured cocktail, Cupid's Kiss. Bartenders will impress your date with this blend of Grey Goose Le Citron Vodka, Grand Marnier, Reàl Strawberry Puree, Fresh Lemon Juice & JCB No. 21 Brut. 
Wine comes to mind when we think of Valentine's Day. Luckily for us in the Chicago Northwest suburbs, Lynfred Winery is Illinois' oldest and largest, continually-operating family winery. Nestled in the heart of Roselle, get the romantic holiday started with a wine tasting in their beautiful tasting room. Visitors can try a variety of wines including this season's featured wine, Sweet Heart Red. It's a sweet red wine blend made with raspberry, cherry, strawberry and cranberry wines — making it the perfect wine to pair with some chocolate. If you can't make it in for a tasting, no worries, Lynfred is also a great place to pick up a gift for your One. This year, the winery paired up with Pollyanna Brewery and Chocolate Inspirations to offer packages with wine, beer and chocolate. Shoppers can also find chocolate-dipped bottles of wine and hearts filled with Lynfred wine, plus many other options for a Valentine's Day gift.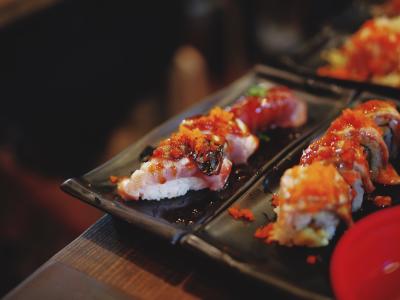 If a steak dinner isn't how you roll, Minami Japanese Restaurant may be up your alley. The family-owned Japanese restaurant & sushi bar has been serving delicious food for over six years. Your Valentine will be impressed with the Japanese decor in addition to the beautiful maki and nigiri rolls. If you're not sure about eating raw fish, no problem! Minami also has teriyaki dinners served with the works and ramen bowls that will make your heart flutter. 
Ok, cupid, looking for more? Check out the full list of romantic spots. Happy Valentine's Day!