Few things embody the American dream quite like mom-and-pop shops. The hours of hard work that families put in to help their businesses survive, grow and prosper are endless. Running a business is no easy task. Every March 29th, we take time to appreciate the constant effort, hard work, and dedication it takes to run a small business. Hundreds of mom and pop businesses call Chicago Northwest home. We connected with a few of them to learn what birthed the idea and what inspires them to keep going.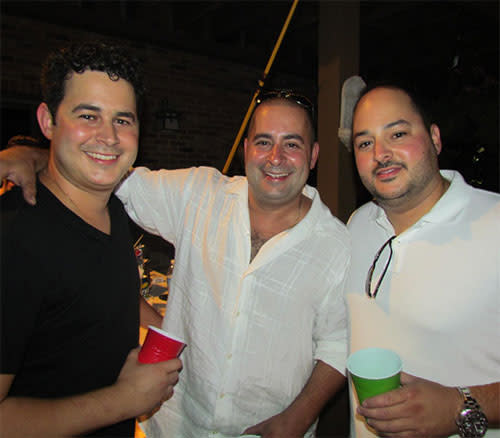 For Cubano Bros in Elk Grove Village, family is in the name. Three Cuban brothers opened the restaurant in early March 2019 with the hopes of bringing authentic Cuban food to Chicagoland. The inspiration behind the business stems from childhood memories. Co-owner David Fernandez says he remembers getting off the plane in Miami Beach with his two brothers and racing to find a Cuban sandwich. Today, that dream is alive and well as they witness the smiles on their customers' faces when they get to experience authentic Cuban bread. 
The three Cuban brothers decided to open their doors in Chicago Northwest due to the high foot traffic the region sees. Fernandez says because Elk Grove Village is the largest industrial park in the United States, it offered him the opportunity to serve Cuban food to all ranges of the working class.
In David Fernandez's family, owning a small business is just tradition. He believes it's important for people with big dreams to get out there and bring those dreams to life, especially in a country that allows one to do so. That mentality is what has allowed him to serve family recipes that have been passed down from generation to generation.
Most popular menu item: Cubano sandwich
Nothing steal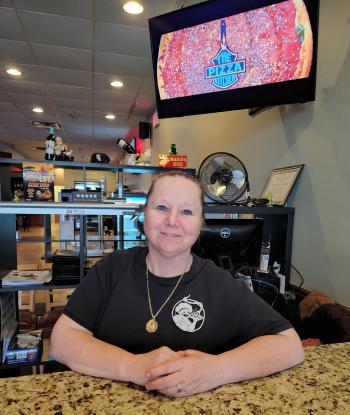 s a pizza of your heart like a good pie. The Pizza Kitchen, LLC knows it's pizza. The Wood Dale restaurant recently celebrated its fourth anniversary since opening for business. For owner Lori Indihar-Del Dotto, it all started when the restaurant and bar her kitchen was operating out of went out of business. She and her husband Rob saw it as a business opportunity for a potential pizza place. Lori had previously managed a restaurant and had built strong business awareness over the years. Her husband, Rob, had 35 years of pizza experience under his belt. Together, they felt confident that their vision for a family-friendly restaurant would be a venture worth taking. 
Lori says she knew Wood Dale was the place for their pizzeria due to proximity to their home and because it was a great option financially. Four years in, she loves seeing those first time customers turn into regulars she now knows and appreciates.
For Lori, being a local business owner inspires her to give back to the community. Since opening, The Pizza Kitchen LLC has sponsored and supported community non-profits and youth sports. She says she takes pride in providing goods and services that are a direct reflection of their hard work, authenticity, and desire to deliver a quality product with passion every time. 
Most popular menu item: Thin crust sausage pizza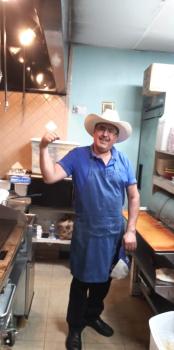 For one Streamwood family, owning a restaurant meant an American dream coming true. Originally from Mexico, Martin Garcia settled in Rogers Park, Chicago with his entire family. There they worked in an Italian restaurant for 13 years, where he learned the ins and outs of running a restaurant. El Rodeo Tacos had opened in the early 90s, but Garcia took over ownership in April 1996. While dropping off an uncle at El Rodeo in Streamwood, the then-owner offered him the business. He expressed his desire to retire and he wanted to sell the business to Martin. He saw this as the chance to give his family a better life and jumped at the opportunity.
Today, El Rodeo Tacos is a full blown family-run business. The Garcia family looks forward to serving authentic Mexican dishes to all who visit. One of Garcia's favorite parts of owning a restaurant is being able to cook for people of all different races and religions. Martin Garcia says it's even better when those first-time customers become regulars.
Martin Garcia finds living and owning his restaurant in Streamwood as one of the most rewarding qualities. It further inspires him to give back to the community because it's the one he raised his family in. Whether it's making food for a church or school event in the area, donating money to their local children's sports teams, or clubs/groups that help the less fortunate. 
Most popular item: Can't pick just one! One day they go from selling mostly gorditas to the next day selling tons of burritos.
Sitting on the Northwest side of Arlington Heights is Jimmy D's District. Named after the original owner, Jimmy Demarakis. Jimmy D's first opened in 1986. Demarakis came to America from Greece in hopes of a better life, and would later on choose Arlington Heights as the place to make that dream a reality. Growing up for Peter Demarakis, working at Jimmy D's was just part of being a Demarakis. Peter learned the restaurant business from his father and joined him as a partner in 2008. Believing in his father's dream, together, they had Jimmy D's District go through an extensive remodel.
In 2013, Jimmy D passed away. Peter knew it was his time to take the reins in order to keep his father's legacy alive. In the last nine years, Peter says there is so much to love about owning a restaurant – from a great neighborhood to even better people but adds the absolute best part is the incredible staff he has.
Demarakis feels it's Jimmy D's responsibility to provide a great atmosphere and service to all their patrons, and in turn, hopes to gain their support in order to succeed. He's thankful to continue to forge great relationships with those that stop in.
Signature dish: Grecian sausage
Make sure to check out other Blog posts, where we continue to highlight local businesses and partners who help make Chicago Northwest incredible. Inspiration ahead.