Have you ever noticed that meals made by someone else taste better than the ones you make yourself? While some scientific studies show there's an explanation for it, others believe it's all psychological. 
Regardless of where you stand, if there's a day to put it to the test, it's on National No Dirty Dishes Day! The day gives us a break from the usual daily routine. Skip the cooking and the dishes that come along with it. Head out to eat at a local restaurant and treat yourself to a great meal. Picture digging into a delicious platter with heavenly aromas rising into your nose and not having to clean up after indulging!
Chicago Northwest is a melting pot of diverse cultures with the dining to match. Whether you're craving Thai noodles or Polish pierogi – we have you covered.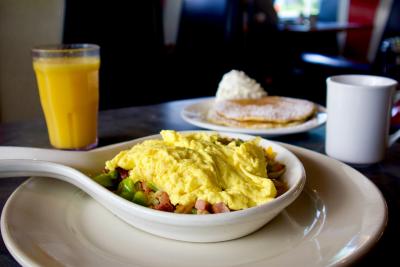 If you want to walk into a cozy space and enjoy a comfortable breakfast, Checkers in Schaumburg is a great choice. The relaxed breakfast & lunch place is known for pancakes and diner-style comfort fare. From the moment you sit down, coffee is offered and the crisp aromas from the cup are the perfect way to get your dining experience started. If coffee isn't for you, no problem! Indulge in some fresh squeezed orange juice – sweet and the perfect amount of pulp. The pancakes have the right amount of fluff and buttery taste, it is no surprise they are so popular! 
Karina's recommendation: Checkers skillet and pancakes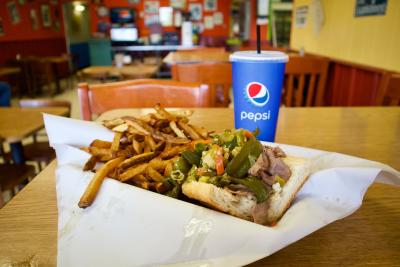 When it comes to food, Chicagoland is king. A visit to the area isn't complete without feasting on an Italian beef or a Chicago-style hot dog. Lucky for us, Fatt Mustard in Elk Grove Village has them both! The laidback joint serves up burgers, hot dogs and other grub in an unfussy space. The walls are painted with bright colors and decorated with vintage memorabilia. The short wait for your food flies by as you enjoy looking around. With a wide selection of menu items, you'll definitely fall in love with something. Make sure not to skip out on the restaurant's "Fatt sauce"! While the recipe is a secret, Fatt Mustard says the dip is like a chipotle aioli. Whatever it is, it's incredible!
Karina's recommendation: Italian beef with hot peppers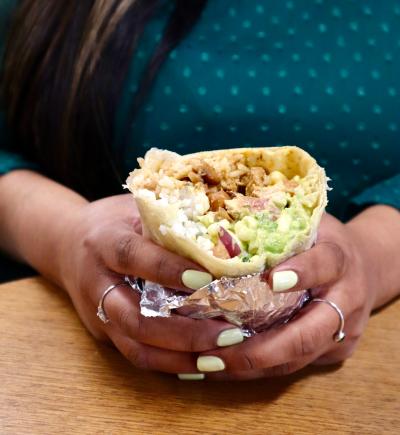 One of the gems in Chicago Northwest is its diverse dining scene. To those who want to dig into Mexican cuisine – you can enjoy it locally without sacrificing authenticity! Don't let the hole in the wall appearance scare you, Taqueria Los Laureles in Rolling Meadows is the real deal. The taco spot is attached to a first generation Mexican grocery store. The food aromas fill your nose as you walk around and approach the ordering counter. Whether you go the taco or burrito route – don't forget to make it a dinner! The rice is perfectly seasoned and paired with delicious beans.
Karina's recommendation: Al Pastor Taco dinner 
Don't stop at these three restaurants! Check out our full list of Chicago Northwest restaurants, we promise – they're all delicious.