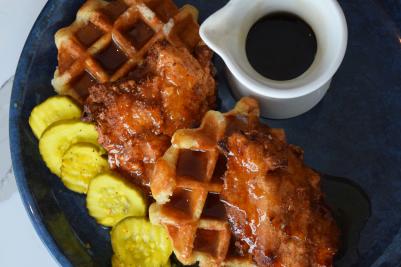 SCHAUMBURG, IL. (April 13, 2022) — Renaissance Schaumburg Convention Center Hotel announces the grand opening of its brand new restaurant, Schaumburg Public House, in the former Sam and Harry's space at 1551 Thoreau Drive North.   Schaumburg Public House's new concept draws on Schaumburg's past history of cultivating the rich farmland that made up its long midwestern heritage. The main event will be held on April 20, 2022 at 10:30am. 
The grand opening will include a ribbon cutting and speech from Schaumburg Village President Tom Dailly. Schaumburg Public House is an approachable urban brasserie featuring local beverage and food from northern mid-America. Schaumburg Public House's inspiration stems from the cider mills and orchards of Michigan, creameries of Wisconsin, and the Illinois craft-beer brewers.
"As one of the hospitality jewels in Chicago Northwest, we are very excited to welcome Renaissance Schaumburg Convention Center Hotel's new restaurant concept," said Heather Larson, President of Meet Chicago Northwest. "Schaumburg Public House embodies the spirit of our region's roots."
Schaumburg Public House offers hand-crafted dishes with regionally grown ingredients reflecting the creativity of our Northern Mid-American heritage to comfort your senses and your spirits.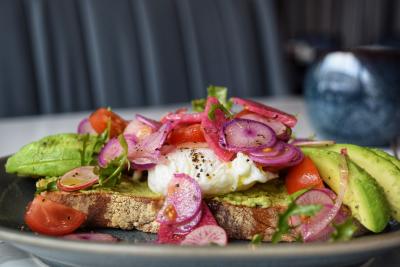 The new restaurant is designed to provide social opportunities and flexible spaces in communal and intimate settings. Situated on the first floor with a welcoming locale and open views will be perfect to capture the interest of evening's guests, convention goers and nearby businesses. Outside seating is also available on the Terrace, along with live entertainment on Fridays and Saturdays starting in June.
We will welcome the loyal local neighbor and the spontaneous explorer to authentic menus and weekend brunches. An abundance of local & craft beers and curated creative cocktails will keep our guests intrigued and looking forward to their next time with us. 
About Renaissance Schaumburg Convention Center Hotel
Surrounded by celebrated attractions in Schaumburg, Illinois, the Renaissance Schaumburg Convention Center Hotel is a contemporary haven for today's traveler. Find your respite in intuitively designed hotel rooms and suites with deluxe amenities, ample workspace, plush furnishings and indoor saline pool. Collaborate or celebrate in more than 160,000 square feet of event space, featuring 30-foot ceilings, award-winning catering and a 28,000-square-foot ballroom. After a day of business, shopping or sightseeing, energize in our modern gym or refresh in the sparkling waters of our indoor pool. Designed to inspire productivity and relaxation, our hotel is the perfect business and social hub in Schaumburg.
Renaissance Schaumburg Convention Center Hotel Media Contact
Keith Kehl, Director of Sales & Marketing
1551 Thoreau Drive North
Schaumburg, IL 60173
P: 847-303-4112 
Keith.Kehl@renhotels.com
About Meet Chicago Northwest
Meet Chicago Northwest is the official destination marketing organization for eight vibrant and sophisticated communities. Conveniently located on the northwest edge of Chicago and offering destination amenities including 63 hotels with nearly 10,000 guest rooms, dozens of major attractions and hundreds of restaurants. The organization's mission is to make a positive economic impact by marketing and selling the region to groups and individual travelers. Information about Meet Chicago Northwest is available at ChicagoNorthwest.com.
Meet Chicago Northwest Media Contact
Heather Larson, President & CEO
1933 N. Meacham Rd., Suite 210
Schaumburg, IL 60173
P: 847-278-3446
hlarson@chicagonorthwest.com