Pamela Hailey joins Meet Chicago Northwest as Director of Sales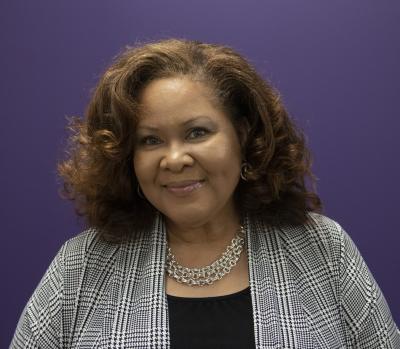 Schaumburg, IL (April 4, 2022) – Meet Chicago Northwest, the official destination marketing organization for Chicago's northwest suburbs, has selected Pamela Hailey as their new Director of Sales.
Pam will lead three sales account executives. Working closely with our Chicago Northwest hoteliers and other stakeholders, she will develop and execute the sales and marketing plan for our upcoming fiscal year.  She will plan and guide the team as they attend dozens of trade shows and sales missions nationwide, communicating clear KPI's with the hotel community.  Pam will also solicit specialty markets nationwide.
Pam has spent nearly 40 years in the hospitality and travel industry, starting at United Airlines' Tour Desk in 1983. She began her hotel career at the former Woodfield Hilton and Towers in 1990 and held various sales and leadership roles with Fortune 500 companies. Among her previous roles, Pam was the Corporate and Meeting Sales Account Executive with United in Cleveland and Chicago.  For 21 years, she also led the Midwest sales team for Walt Disney Parks and Resorts as the Regional Sales Director. Most recently, she worked as a National Account Manager for Tauck, a luxury travel company and partnered with industry leaders in the Midwest and Pacific Northwest. 
"We are excited to have Pam on our team.  We are confident her many years of sales leadership in the hospitality and travel industry will expedite recovery for the hotel and restaurant businesses in Chicago Northwest."  said Heather Larson, President of Meet Chicago Northwest.
After having the opportunity to travel the world, she is looking forward to using her sales leadership experience to bring groups and conventions from all over the country to the vibrant Chicago Northwest region.
Pam lives in nearby Hanover Park with her husband Vincent. They have two adult children and one grand-dog. She looks forward to representing the communities that she has lived, shopped and raised her children in. In her free time, Pam enjoys traveling with family, sitting at her sewing machine and shopping for exotic fabric all over the world.
A headshot for Pam Hailey is available here: https://spaces.hightail.com/space/11wRU4mhVh
About Meet Chicago Northwest
Meet Chicago Northwest is the official destination marketing organization for eight vibrant and sophisticated communities. Conveniently located on the northwest edge of Chicago and offering destination amenities including 63 hotels with 10,000 guest rooms, over 25 major attractions and nearly 700 restaurants. The organization's mission is to make a positive economic impact by marketing and selling the region to groups and individual travelers. Information about Meet Chicago Northwest is available at ChicagoNorthwest.com.
Meet Chicago Northwest Media Contact
Heather Larson, President & CEO
1933 N. Meacham Rd., Suite 210
Schaumburg, IL 60173
P: 847-278-3446
hlarson@chicagonorthwest.com