EAT LOCAL WEEK 2022
March 4-13, 2022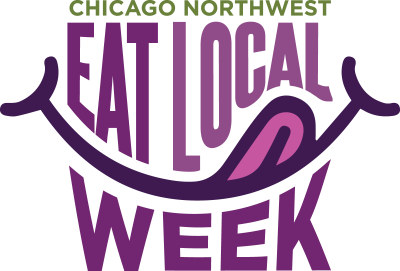 SCHAUMBURG, IL (February 24, 2022) — Meet Chicago Northwest, the region's official destination marketing organization, is delighted to celebrate its ninth annual Chicago Northwest Eat Local Week running March 4th through March 13th, 2022. 
Our Eat Local Week campaign offers foodies an incredible opportunity to experience some of the Chicago Northwest suburbs' most delicious restaurants. For ten consecutive days, diners can expect exclusive multi-course menus, meal deals and gift card bonuses for future visits. Get in the mood for food with our playful theme and wide variety of participating grubs! It's the perfect time to forego the usual stay-at-home meal and spice things up. 
"Meet Chicago Northwest is proud to offer up it's largest lineup of restaurants for this year's Eat Local Week," said Heather Larson, President & CEO of Meet Chicago Northwest. "We want to see our community residents and visitors get out there and support the wonderfully diverse restaurant options available in the Northwest suburbs. Our restaurants are hurting and they need your support.  There is something to offer for every type of diner within our eight vibrant communities."
Chicago Northwest Eat Local Week was created in partnership with local restaurants and presents a distinctive selection of nearly 60 area dining establishments including 24 new participants. Cuisines from breakfast to Indian to Japanese to pizzerias are part of this year's roster. Offers include traditional, multi-course prix-fixe to lunch and dinner specials to percentage off to gift card bonus.  
The full 2022 lineup and current offers can be found on the official Chicago Northwest Eat Local Week website, eatchicagonw.com.
Participants are encouraged to follow Chicago Northwest Eat Local Week on Facebook and tag #EatChicagoNW on all social media channels!
Meet Chicago Northwest Media Contact
Heather Larson, President & CEO
1933 N. Meacham Rd., Suite 210
Schaumburg, IL 60173
P: 847-278-3446
hlarson@chicagonorthwest.com