Welcome to Partner Spotlight!   A highlight of the diverse and talented individuals in our Chicago Northwest region's hospitality industry.
Meet Omar Naimi, General Manager Hyatt Regency Schaumburg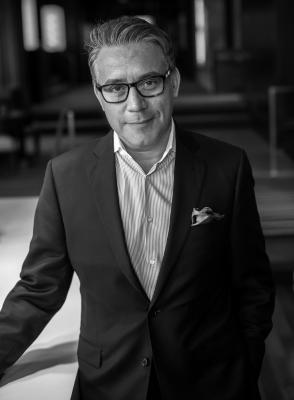 A native of Stockholm, Sweden, Omar Naimi was introduced to the hotel business at an early age.  His influence began while his mother was working as a housekeeper at The Grand Hotel in Stockholm.  A watershed moment occurred while waiting for his mother to finish her shift one day, when he watched a luxury car pull up to the hotel's front entrance and a very well dressed gentleman was greeted by the doorman.  At that moment he decided, he would either become the greeter or become the person being greeted.  He chose to become the greeter.  Omar's father also influenced his spirit of hospitality and he has fond memories of his dad's time as  a line-cook in a restaurant.  As there were no hotel schools in Sweden at that time, he looked abroad for his education and earned a scholarship to study Hotel Management in Switzerland.
Omar took the helm of the Hyatt Regency Schaumburg when Marcus Hotels and Resorts took over the management contract in April 2019. Prior to arriving in Schaumburg, Omar served for eight years as the General Manager of the InterContinental Hotel Milwaukee and The Pfister Hotel.  Before joining Marcus, he worked as Managing Director for a portfolio of hotels in Malaysia, Singapore, Indonesia and Qatar.  Spanning four continents, Omar has enjoyed embracing many local cultures and believes soaking in that culture has made his career very interesting.
He is passionate about supporting his local community and likes to give back as a regular volunteer at his church.   
When asked what he would like to say to young professionals out there he answers, "This business is always changing.  But the key is to be able to relate and work well with people from all backgrounds."  
When not working, Omar loves spending time with his son, watching him grow up and play baseball and basketball. He also enjoys golfing, cooking for friends and family and he plays soccer for a team in Milwaukee.
---
Special thanks to Omar for sharing a little bit about himself! We hope you join us as we share Partner Spotlights each month.