MEET Lillie Frances, Owner, Laugh Out Loud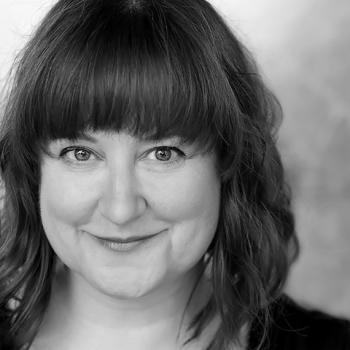 Lillie Frances grew up in suburban Washington DC in Maryland. She moved to Chicagoland when she enrolled in the theater program at Northwestern University in Evanston. It was at Northwestern University that she fell in love with improv comedy, and after graduating she went to work at the iconic Second City Improv in the Old Town neighborhood of Chicago. At Second City, she directed a national touring company, taught in the training center, and facilitated corporate workshops for the Business Communications division.

Lillie states her experience at Second City was "amazing" but after ten years, she was ready to start something new. A theater already existed in Schaumburg and Lillie bought their assets and proceeded to do everything she was doing at Second City but now for herself. She has owned and operated Laugh Out Loud Theater in the Streets of Woodfield for the past 15 years.

When asked what some of her most interesting experiences have been, she responds, "We are a comedy theater so we laugh A LOT. We've learned not to sweat the small stuff, and I like to tell the cast and crew 'there's never a comedy emergency.' That said, the first thing that springs to mind is people have gotten engaged on our stage during a show more than once!" She elaborates, "The teamwork between the cast and crew is amazing. People really have one another's backs."

Laugh Out Loud is nearly back to pre-pandemic levels with regards to the number of shows, but she acknowledges it has been a slow road getting there. They have one show on Thursdays, two shows on Fridays and Saturdays with the earlier show being a family-friendly show. They also have open-mic nights on first and third Sundays, and classes Mondays, Tuesdays and Wednesdays. There is something fun going on at Laugh Out Loud every night of the week!

Not only does Laugh Out Loud provide corporate entertainment, they also provide corporate team building and training that uses improv to teach active listening skills, creativity, and thinking on your feet. "Improv skills teach business teams to communicate clearly and directly and to work off of each other's ideas," says Lillie.

To young professionals who are just getting started in their careers she advises, "FOCUS. Being in a million different things and doing an OK job at them isn't better than being in five things and doing them really well."

Lillie lives with her husband of twenty years, Scott. During her free time, she enjoys traveling and creating pottery.
---
Special thanks to Lillie for sharing a little bit about herself! We hope you join us as we share Partner Spotlights each month.