In this day and age, the majority of Americans are working from home offices and surviving off of ancient coffee pots and mundane Keurig cups. So it is safe to assume that all of our taste buds are growing stale and are craving some new and revitalized flavors. Fortunately, there are plenty of excellent coffee shops in the Chicago Northwest region to hop around and find the perfect caffeine fix.
Any desk jockey will attest that coffee is a must-have necessity in the office. But when your office becomes your home (or anywhere you have a stable internet connection), you can be creative with your coffee craze.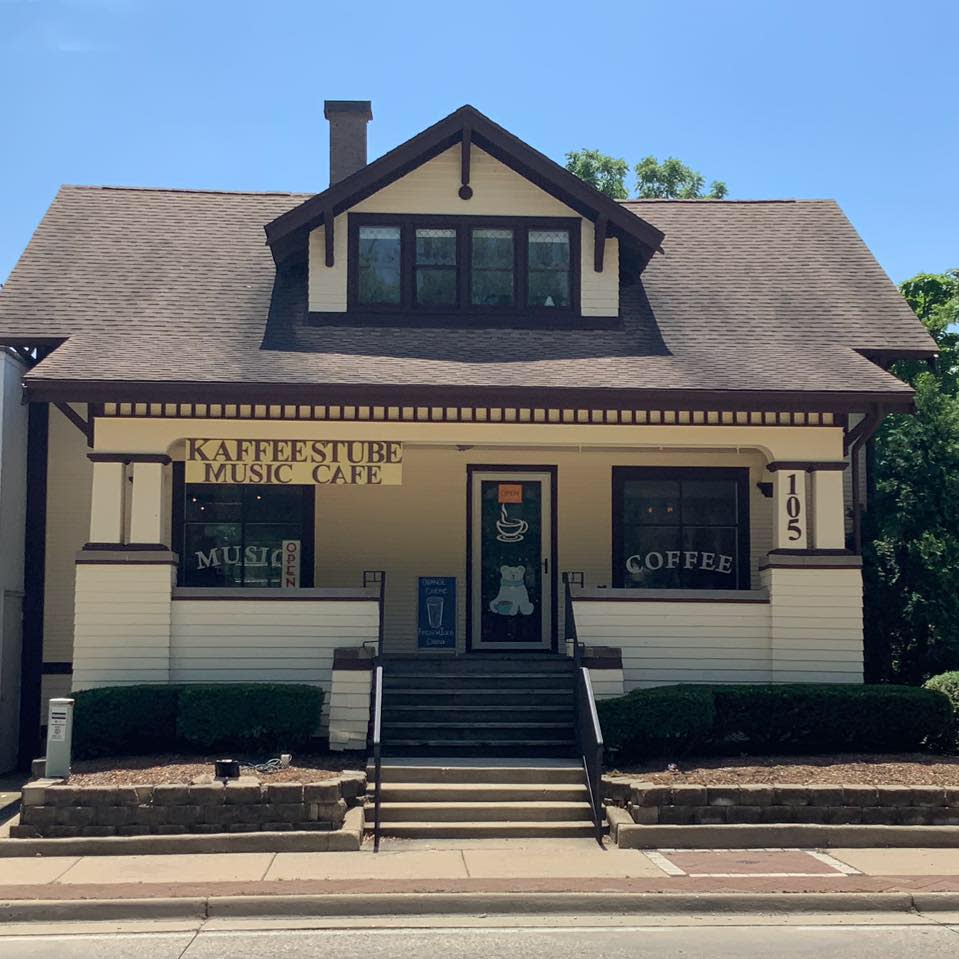 📷: Kaffeestube
KAFFEESTUBE is a unique coffee shop located in Schaumburg. They not only serve delicious handcrafted beverages, but they also offer music lessons, natural healing, performance coaching, and more! So if you are interested in learning a few barre chords on the guitar while sipping on a cappuccino - this is the place for you!
Recommendation: Vienna Melange
Located in Schaumburg is Green Joe Coffee, an organic and fair-trade coffee shop that prides itself on environmentally friendly practices. Their mission is to be inclusive to all coffee drinkers and non-coffee drinkers alike. Green Joe's guiding principle is sustainability and giving back to their community by using 100% renewable energy/recyclable sources. They also offer a wide range of beverages, including their classic Green Joe Americano, flavored lattes, full tea menu, and infused energy drinks and lemonade. They are more than accommodating to any dietary restrictions and pride themselves on the full customization of their handcrafted beverages.
Recommendation: Classic Green Joe Americano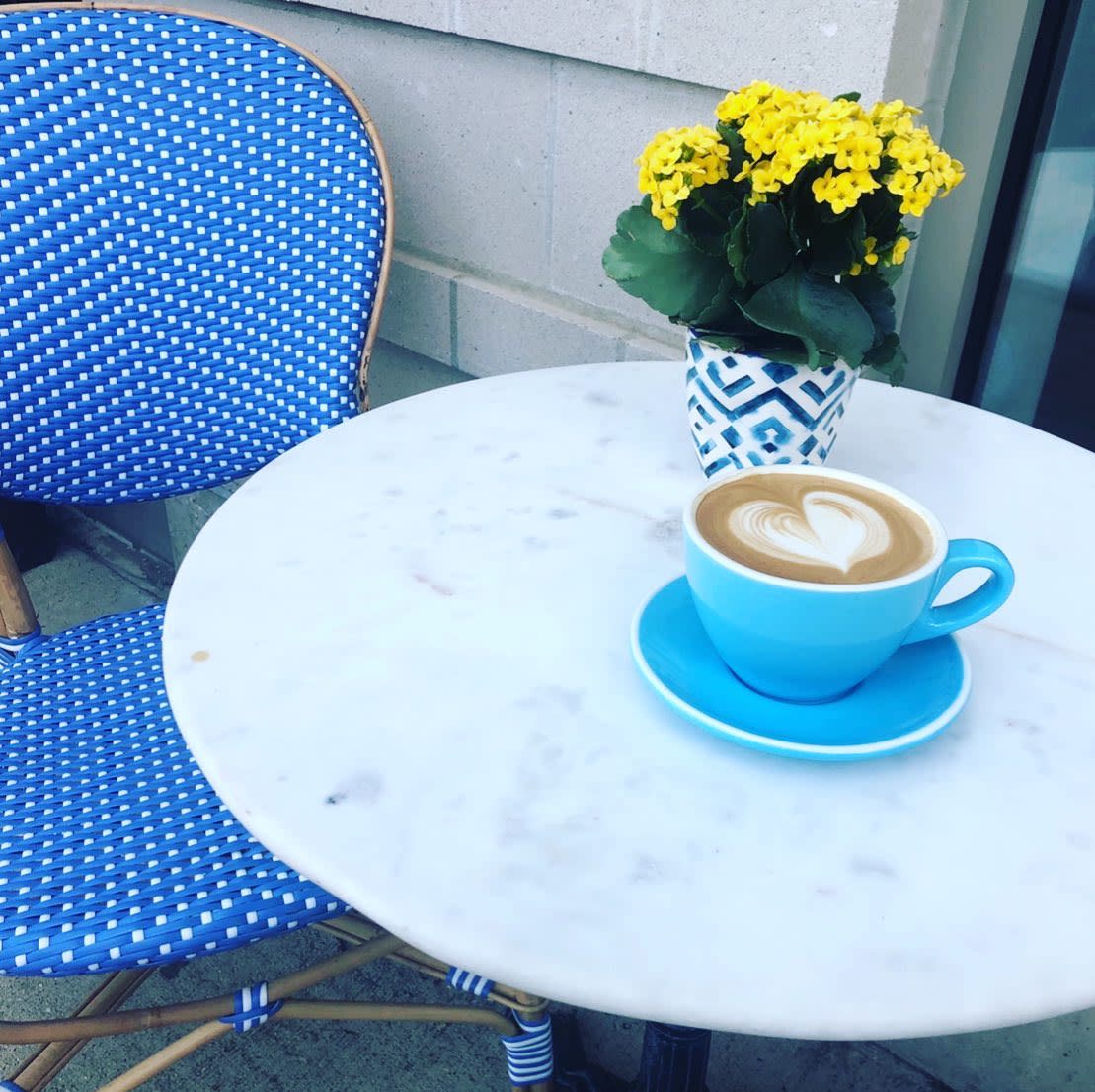 📷: Coco and Blue Cafe
Coco & Blu is a relatively recent addition to the beautiful Arlington Heights community. Founded in December of 2019, this European style coffee shop features freshly roasted coffee and espresso drinks. The smart-casual environment evokes conversation, inspires creativity, and maximizes comfort for all guests. CoCo & Blu recognizes and understands the importance of relaxation and peace at coffee shops. 
Recommendation: Jack-O-Latte
Around Cafe is one of the most beloved coffee shops in our area. They have friendly staff and an inviting atmosphere! Expect clean and attentive service, along with a minimalist ambiance. Conveniently located across the street from the Arlington Heights train station, Around Cafe is an excellent stop for those on the go. Are you a boba lover? The Around Cafe has plenty of boba tea options, as well as a green tea latte float!
Recommendation: Flat White
While Maple Leaf Coffee Roasters isn't a coffee shop, they still get an honorable mention because they roast some of the best coffee in the Chicago Northwest area! Founded to serve both the casual coffee drinker and coffee obsessive by offering a variety of roasts, Maple Leaf Coffee Roasters is an artisan coffee roaster based in Roselle, IL. They research, source, and roast their coffee in small batches. They pour their heart and soul into every bag they carefully craft and are dedicated to providing their customers with the best possible product. If you are interested, Maple Leaf Coffee Roasters offers a wonderful convenient coffee subscription service as well as open membership to their coffee club.
Recommendation: Cold Brew
The brand new Parbuckles in Elk Grove Village is definitely worth a stop. The name Parbuckle comes from a nautical term meaning the ropes to hoist cargo on or off a ship. In this case the cargo is wonderful coffee and the ship is a classic modern-style coffee shop. Parbuckles is an independent coffee house and is taking over the vacant space that was formerly a starbucks.They serve fresh coffee, delicious pastries, and offer curbside pickup. Boasting over 150 parking spaces, Parbuckles it has never been more convenient to try out a new coffee shop!
Recommendation: Oat Milk Latte
If you are looking for a luxurious coffee shop with high quality and equally high standards, step inside Coquelicot Gallery & Cafe. A locally owned and operated coffee shop that strives to create a truly unique and interesting place to shop, eat, and drink. They offer fresh, fair-trade coffee (freshly ground in house) and organic loose-leaf tea. Their barista's are both knowledgeable and passionate about coffee. Not only do they offer great tasting beverages, they also support local artists by selling fine art, jewelry, and handmade crafts. 
Recommendation: French Roast (dark) Coffee
It is crucial that you support your local coffee shops! They pour their heart and soul into their handcrafted beverages, and we are fortunate to have them. Hop around these wonderful coffee shops and enjoy delicious drinks, created with passion and art. For more exciting Chicago Northwest stops and shops, visit chicagonorthwest.com.