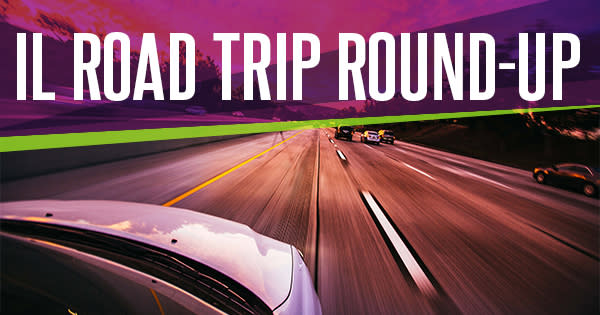 We've been "All In for Illinois" during the pandemic, but as we hit the unofficial start of summer, we're ready to enjoy our state safely. Check-in every Tuesday for an Illinois Road Trip Round-Up on themed topics showcasing eighteen destinations across Illinois. This week, we're touring some of the state's top golf courses! So pack up the family, bring your masks, and get ready for a road trip!
MEET CHICAGO NORTHWEST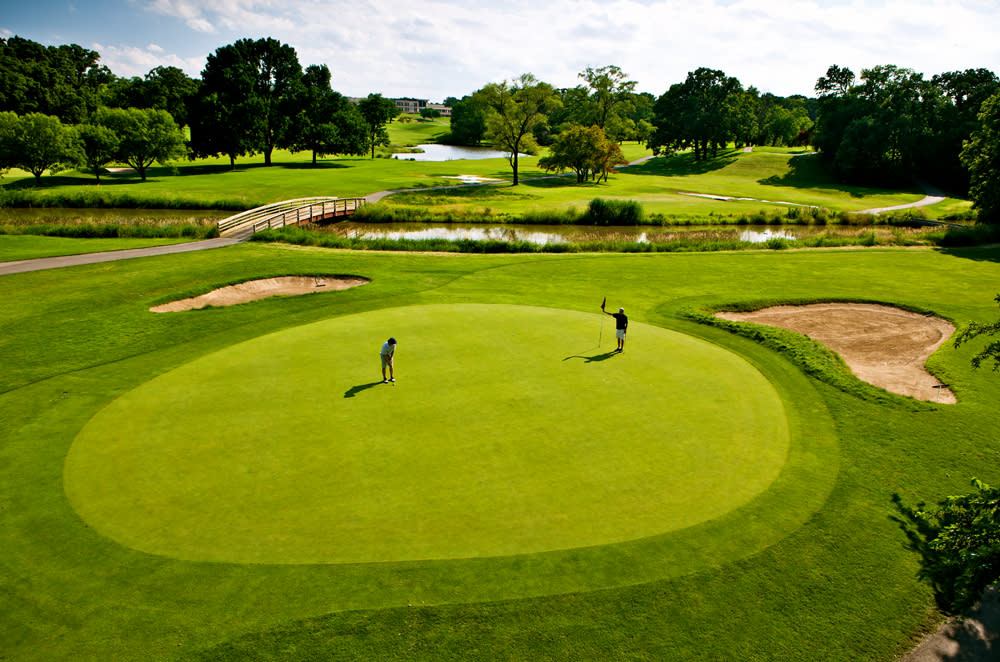 Let's take advantage of the sunshine with a round of golf!  The Chicago Northwest region showcases several varieties of well-manicured golf courses plus Topgolf (opening soon!). Swing by a location near you for 9 or 18 holes. Booking online is recommended. Looking for a staycation, plan an overnight, and a round of golf at Eaglewood Resort & Spa in Itasca. Only have time for 9 holes? Nickol Knoll Golf Club has some pretty special meaning behind it.  You'll be walking on the ground that Walter "Sweetness" Payton trained for his thirteen hall of fame NFL seasons. Tag us in your picture on Patyon's Hill - #chicagonw.
ENJOY AURORA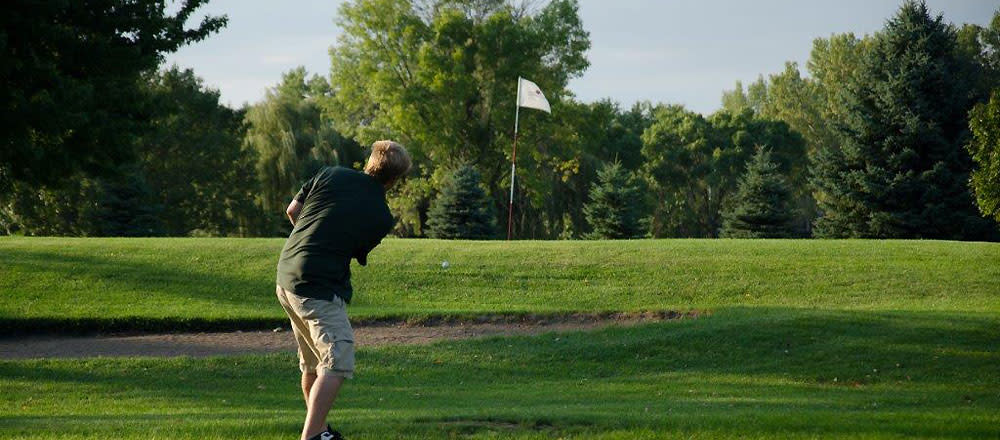 Set against beautiful wooded backdrops featuring native oak and sugar maple, the public golf courses of the Aurora Area feature some of the most rewarding finishes in Chicagoland. Rated a Top 10 Chicagoland public course by Golf.com, Aurora's Orchard Valley Golf Course is one such track—its 18th hole, "Left To Right," ranked high on Chicago Golf Report's list of Top 10 Forced Carry Shots, requiring a measured or let-it-rip approach, depending on your abilities. Make a weekend of it and golf Phillips Park, Fox Bend, Blackberry Oaks, and more for a variety of challenges, followed by destination dining, shopping, and outdoor adventure. Learn more at enjoyaurora.com/Golf.
VISIT BLOOMINGTON-NORMAL

Bloomington-Normal is the perfect destination for a weekend golf getaway! Golf enthusiasts will love The Den at Fox Creek in Bloomington, an Arnold Palmer Signature Golf Course. The Den is an exquisite 6,926 yard, par 72 course. Designed by Roger Packard, Ironwood Golf Course in Normal is 18 holes, 7,100 yards and a par 72. The course includes a large practice putting green and practice bunker. Weibring Golf Club at Illinois State University features 18 rebuilt greens, two practice greens, and tour-quality Best Sand. The course is 6,915 yards and a par 71. When you're ready to hit the links, consider Bloomington-Normal and our championship quality courses at affordable rates.
VISIT CHAMPAIGN COUNTY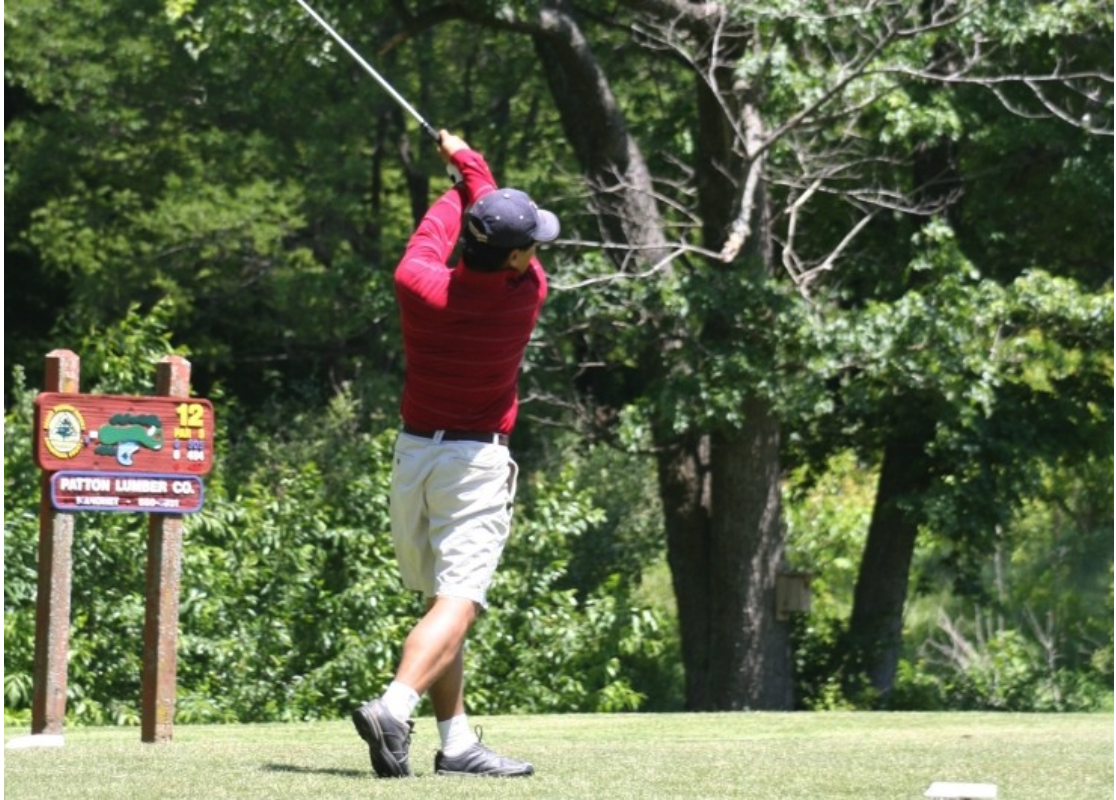 Lake of the Woods Golf Course opened for play in 1951 and is consistently rated as one of the favorite courses in Champaign County.  The course offers an 18-hole regulation course, 9-hole Par 3 course, driving range, and a fully stocked pro shop. This par-72 golf course in Mahomet, Illinois has four sets of playing tees stretching from 5,000 to 6,500 yards to accommodate all players. Players feel that the manageable length of our golf course along with affordable anytime rates make Lake of the Woods Golf Course one of the area's best choices for outdoor recreation.
CHICAGO'S NORTH SHORE
Weber Park Golf Course in Skokie, bordering the city of Chicago, is a public 9-hole, par-3 course featuring bent grass greens, beautiful landscaping, a concession area, near Westfield Old Orchard Shopping Center.  The course is home to the game of FootGolf, a golf and soccer hybrid sport with giant holes and a small learning curve.
Nearby, Skokie Sports Park is rated one of the top 50 golf ranges in America, with a year-round, two-tier, 40 station range with an automatic tee-up system. Families also can enjoy the two adventure golf courses.
CHICAGO SOUTHLAND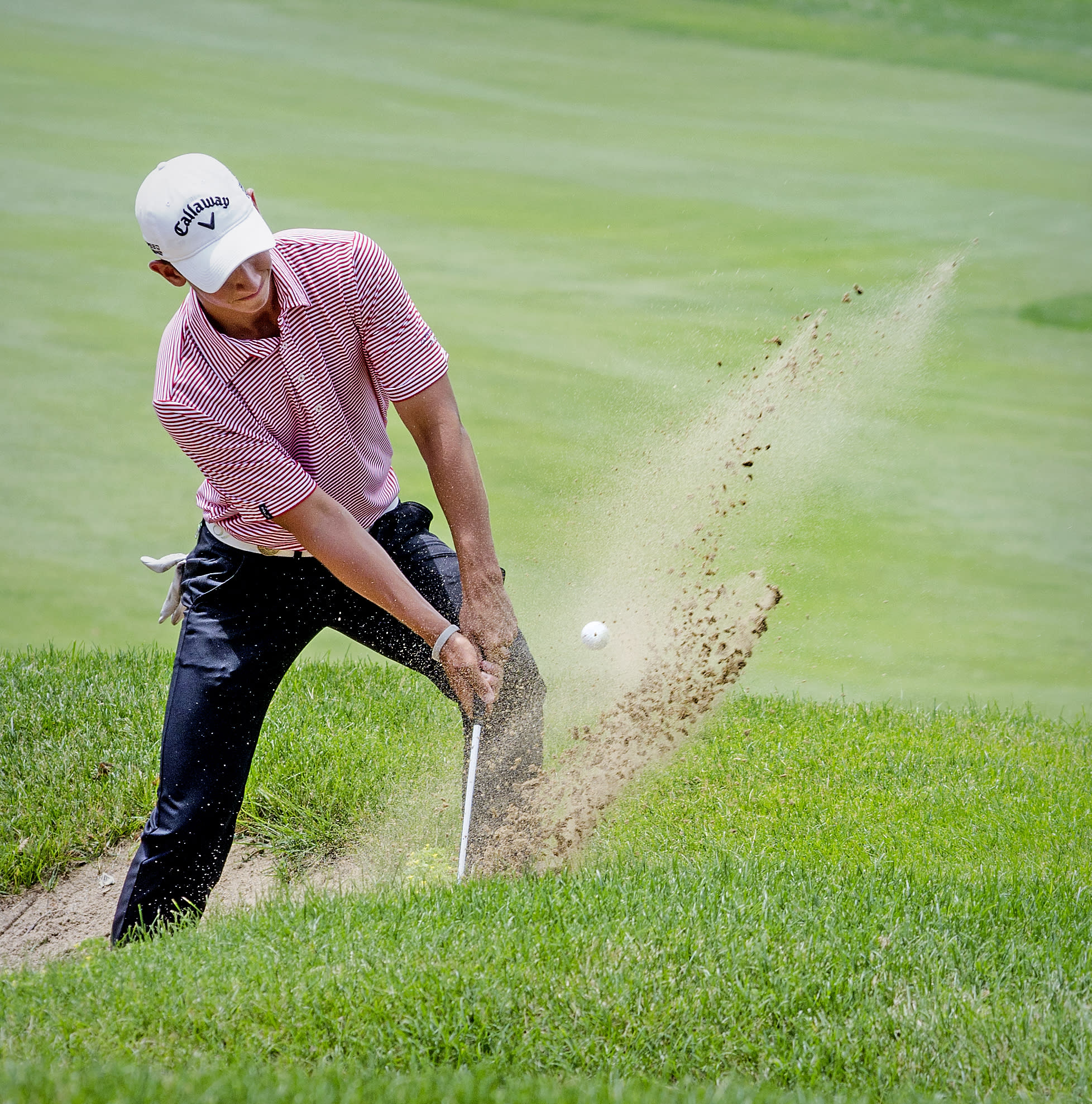 With 693 holes on 35 public golf courses, Chicago Southland is home to a unique mix of golfing opportunities. If you're looking for a challenge, try mastering the deep pot-bunkers at Ravisloe Golf Club in Homewood. If you enjoy lush fairways and manicured greens, visit Odyssey Golf Foundation in Tinley Park, an 18-hole championship course designed by US Open Champion Curtis Strange. If you'd rather spectate, watch the top players in the world compete in the 2020 BMW Championships at the Olympia Fields Country Club this August. No matter what type of golf experience you prefer, you're sure to sink a hole in one in Chicago Southland.
EFFINGHAM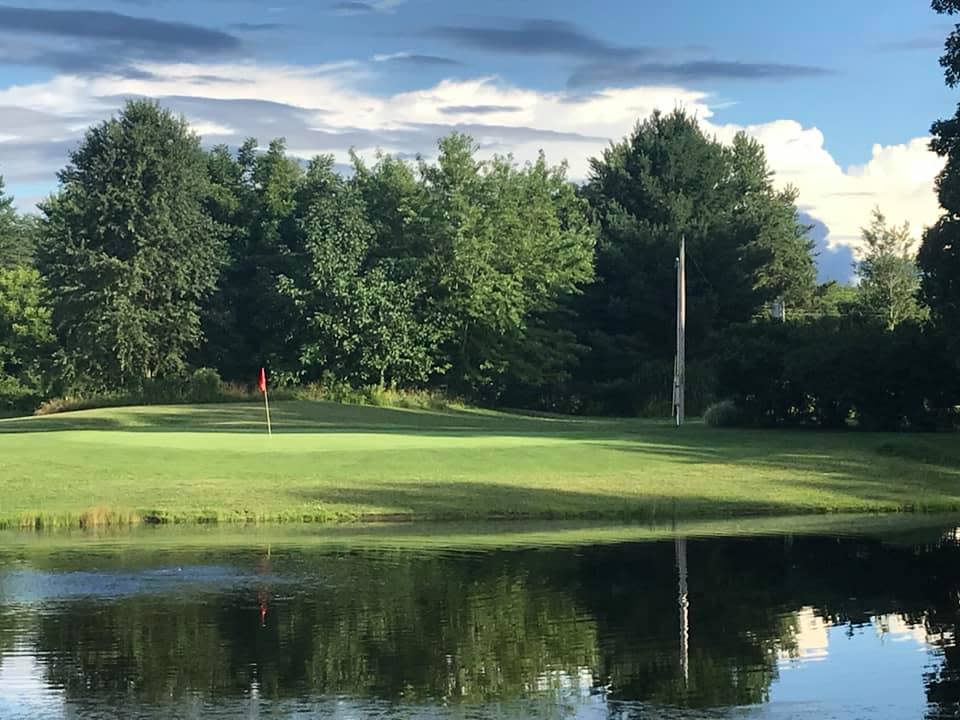 The Effingham area is a hub for all forms of recreation – including golf! With two unique public courses, avid golfers will enjoy the variety each course has to offer. Cardinal Golf Course (217-868- 2860), located at 15737 N. Beach Rd. is an 18-hole course that borders Lake Sara. The course includes a driving range, putting green, outside pavilion, and a clubhouse. Fore-Way Golf Course (217-868- 5418), located at 16041 N. 1000th St. is a challenging, 9-hole course, near Lake Sara, and just minutes away from Effingham's top restaurants, hotels, and attractions. This course also has a driving range, putting green and clubhouse. Both courses are open March 1 to October 31, weather permitting.
EXPLORE ELGIN
The Highlands of Elgin has become a premier destination for thousands of golfers throughout the region. Nine holes reclaim an old stone quarry, taking maximum advantage of the unique landforms left behind, including a twelve-acre lake. Four holes hug the top of the bluff thirty to forty feet above the water providing breathtaking views and numerous shot options. Their awards include 1st place as the best "Municipal Course in Illinois", #8 in America, and 2nd place in Illinois' "Best Courses You Can Play." Click Here to learn more about the Highlands and other golf courses in the Elgin Area.
GREAT RIVERS AND ROUTES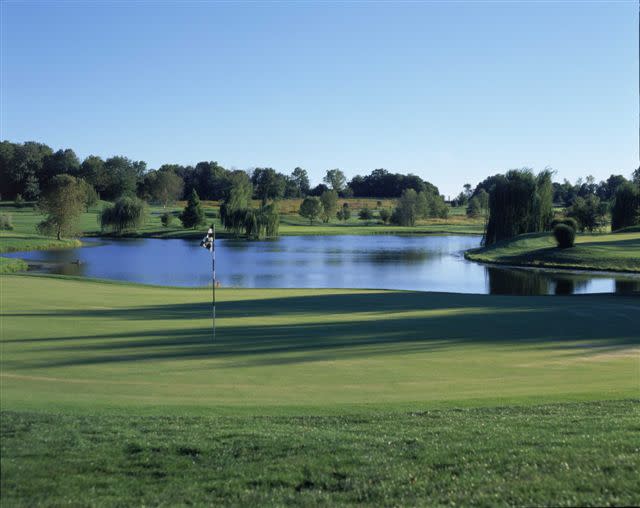 Tee it up on the championship Spencer T. Olin Golf Course located in Alton, IL, just minutes from downtown St. Louis. This 7,000 yard, 18 hole course is the only Arnold Palmer designed course in the region and is ideal for skilled players yet enjoyable for the average golfer. The deceptively open course challenges golfers of all skill levels with eight sets of tees to choose from. The boldly contoured Penncross bentgrass greens inspire skilled play. The course sits in the middle of the 750-acre Gordon Moore Park, also home to a magnificent rose garden, tennis courts, and more.
HERITAGE CORRIDOR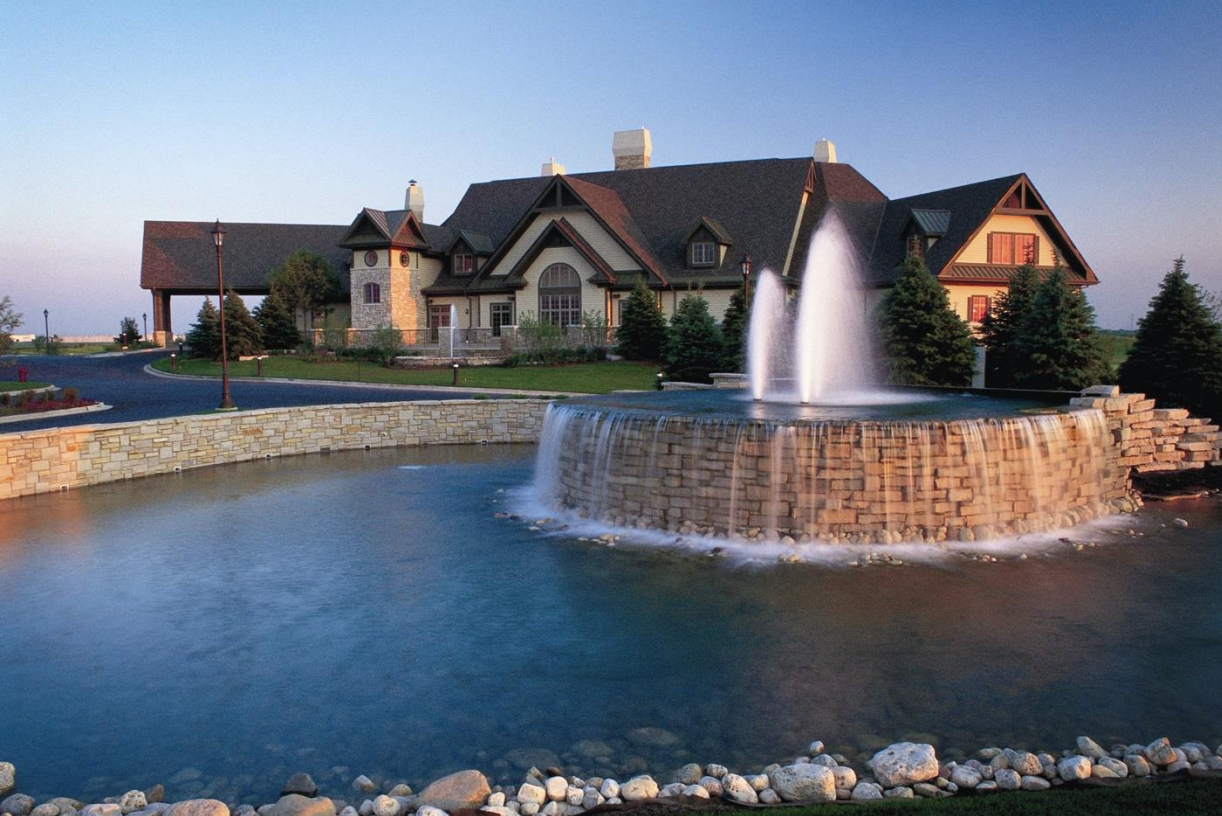 The I&M Canal Heritage Corridor is your place FORE golf, with several great courses located throughout the region. The picturesque Bolingbrook Golf Club and beautiful Mistwood Golf Course (Romeoville) are pure delights to play. Boughton Ridge Golf Course offers 9 challenging holes, including water on 7 holes and a combined 21 sand traps. Pine Hills Golf Club is perfect for those looking to golf in the Starved Rock State Park area. Don't forget Dubsdread, one of the courses at Lemont's Cog Hill, which hosted the PGA's BMW Championship from 2009 – 2011.
ILLINOIS SOUTH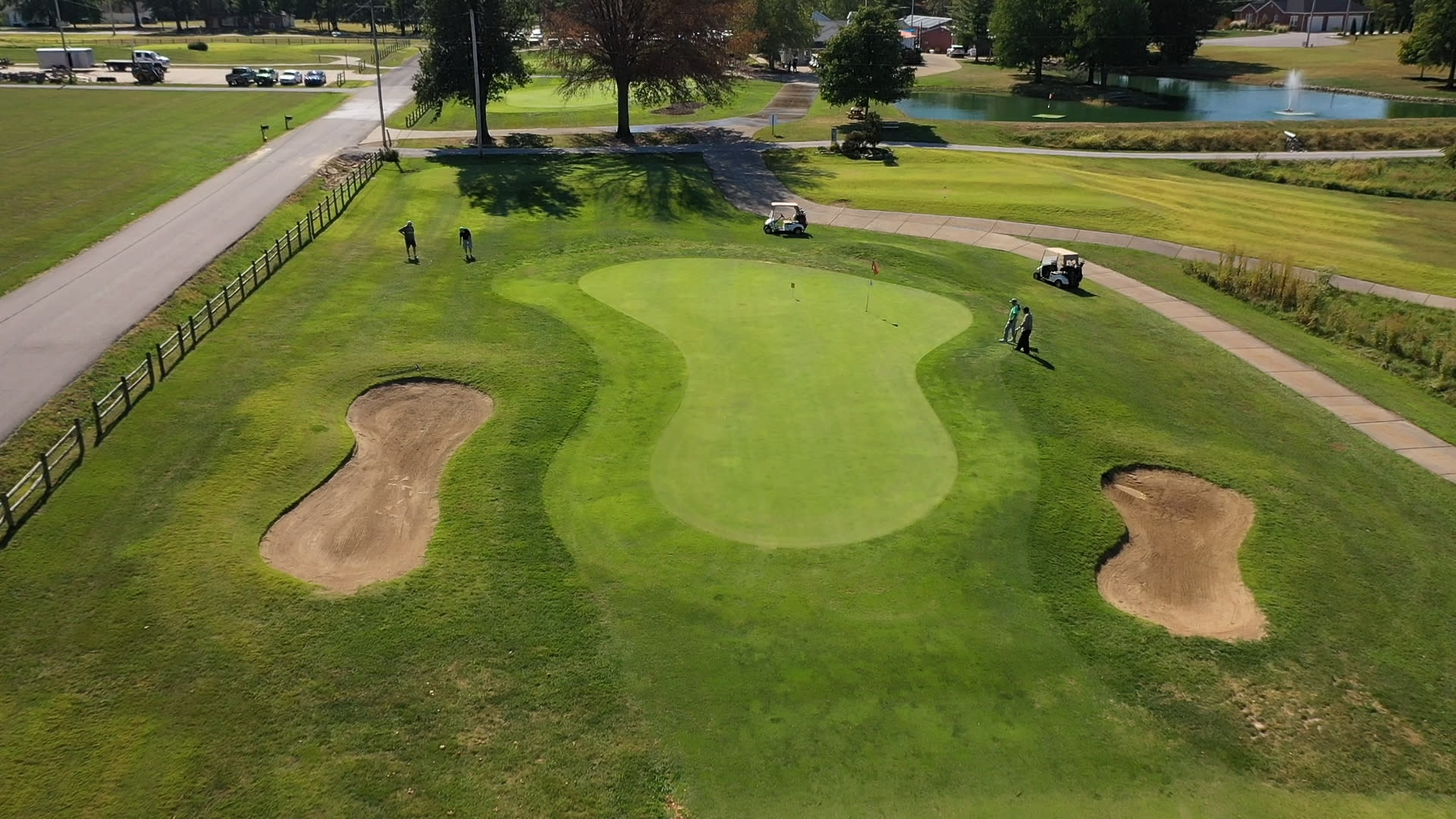 There are countless places to tee one up in ILLINOISouth, as each of our 22 counties has remarkable golf courses. Without a doubt, one of the best places to play in southern Illinois is the Annbriar Golf Course in Waterloo. It is rated by Golf Digest as one of 'America's Top 500 Places to Play,' and is ranked as the seventh-best course in the entire state. Roland Barkau Memorial Golf Course in Okawville is one of the more unique courses in ILLINOISouth because the front nine is a more traditional style of play while the back nine is links-style. On top of that, RBM has a "play all day" rate for $30 and under! Southern Illinois is THE place for a golf road trip this summer.
VISIT MCHENRY COUNTY
Chapel Hill's 18-hole championship course takes golfers on a journey through subtle, rolling hills, beautiful mature trees including may burr oaks, and challenging small greens. Chapel Hill has undulating topography, tree-lined fairways, and target-type greens. The monstrously long par 5 on number 17 perennially attracts scores of golfers looking for a friendly challenge. The course spans 6,103 yards for a par of 70.
ENJOY PEORIA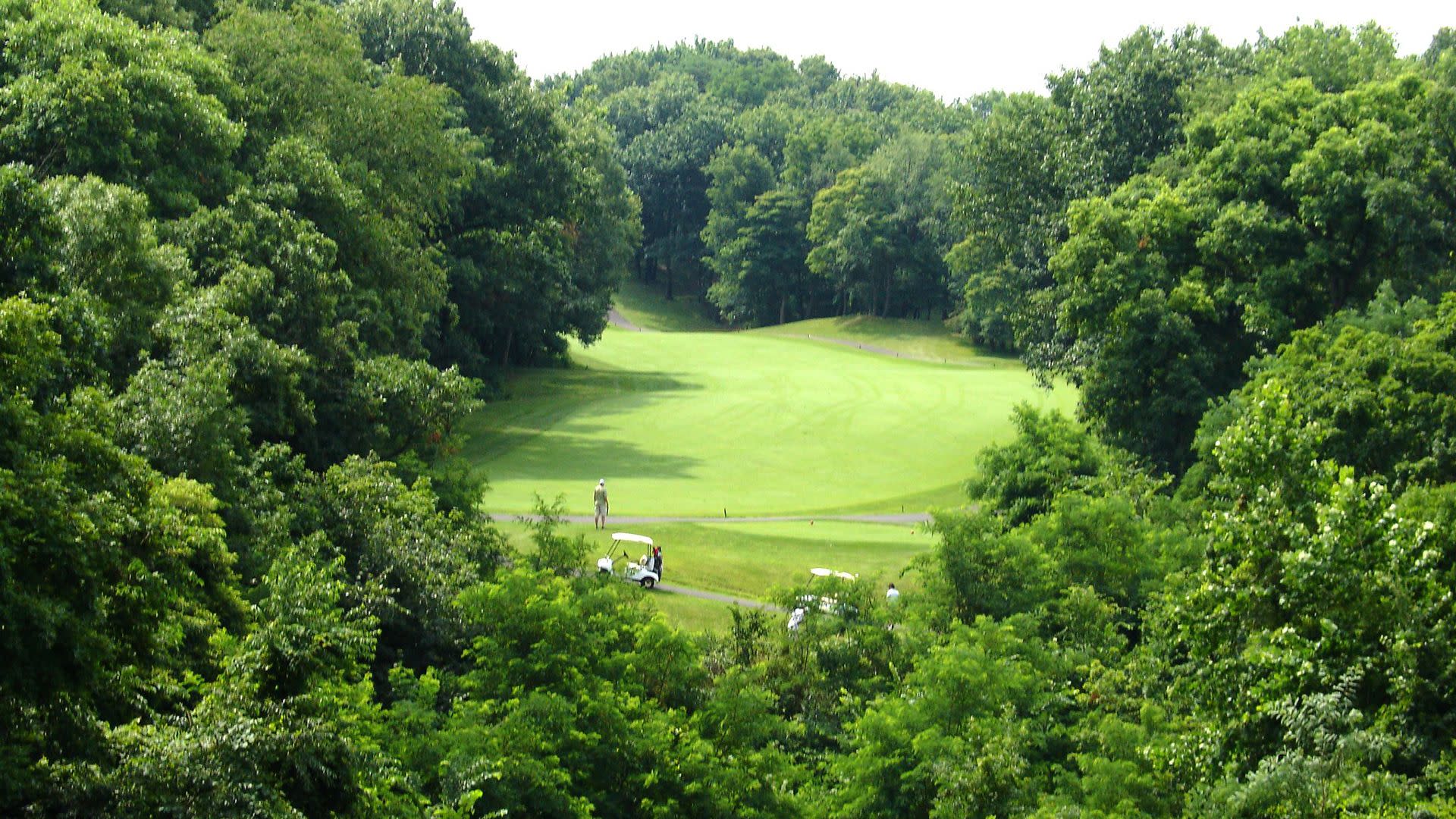 The Peoria area is fortunate to have many golf courses around the seven counties that Enjoy Peoria represents which feature beautiful native Illinois trees surrounding the courses and wildlife. WeaverRidge Golf Club is 'the' premier championship 18-hole golf course in North Peoria or check-out it's sister course in Metamora at Metamora Fields Golf Club which is also an 18-hole course with both courses offering a full bar and restaurant. Parkview Golf Course in Pekin totals close to 6002 yards of 18-holes and you can even book twilight tee times. Check out our golf section under Attractions on our website to decide which course to play today during your visit to central Illinois.
ROCKFORD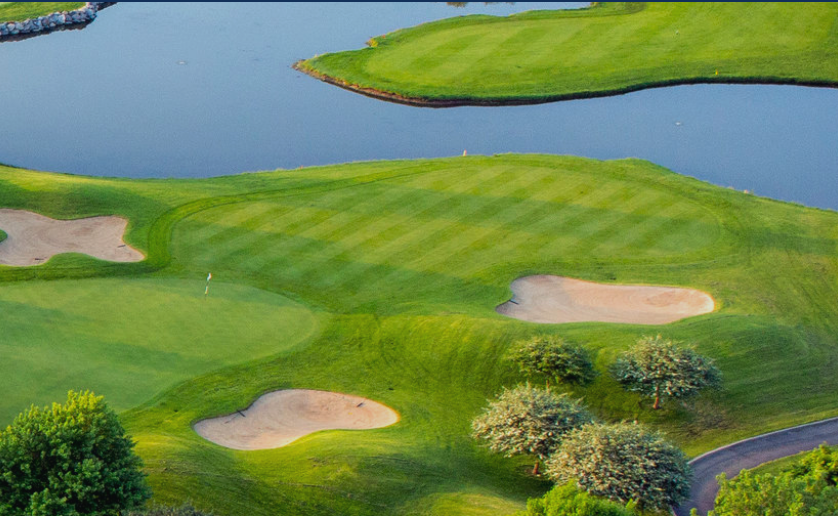 Rockford has been called "Illinois' Holiest City" with the quantity and quality of golf courses in the region. From water-rich, bunker-laden championship tracks to low-key yet fascinating municipal courses, Rockford is a hole-in-one where golfers of all skill levels are truly blessed. One of the finest courses in the region is none other than Aldeen Golf Club. Highlighted features of this course include eighteen championship holes with expertly manicured greens, tees, and fairways. There is also a replica of the Swilcan Bridge at St. Andrews! If you need a little practice before hitting the greens, take a swing or two at Aldeen's 26-acre practice center with a driving range.
VISIT SI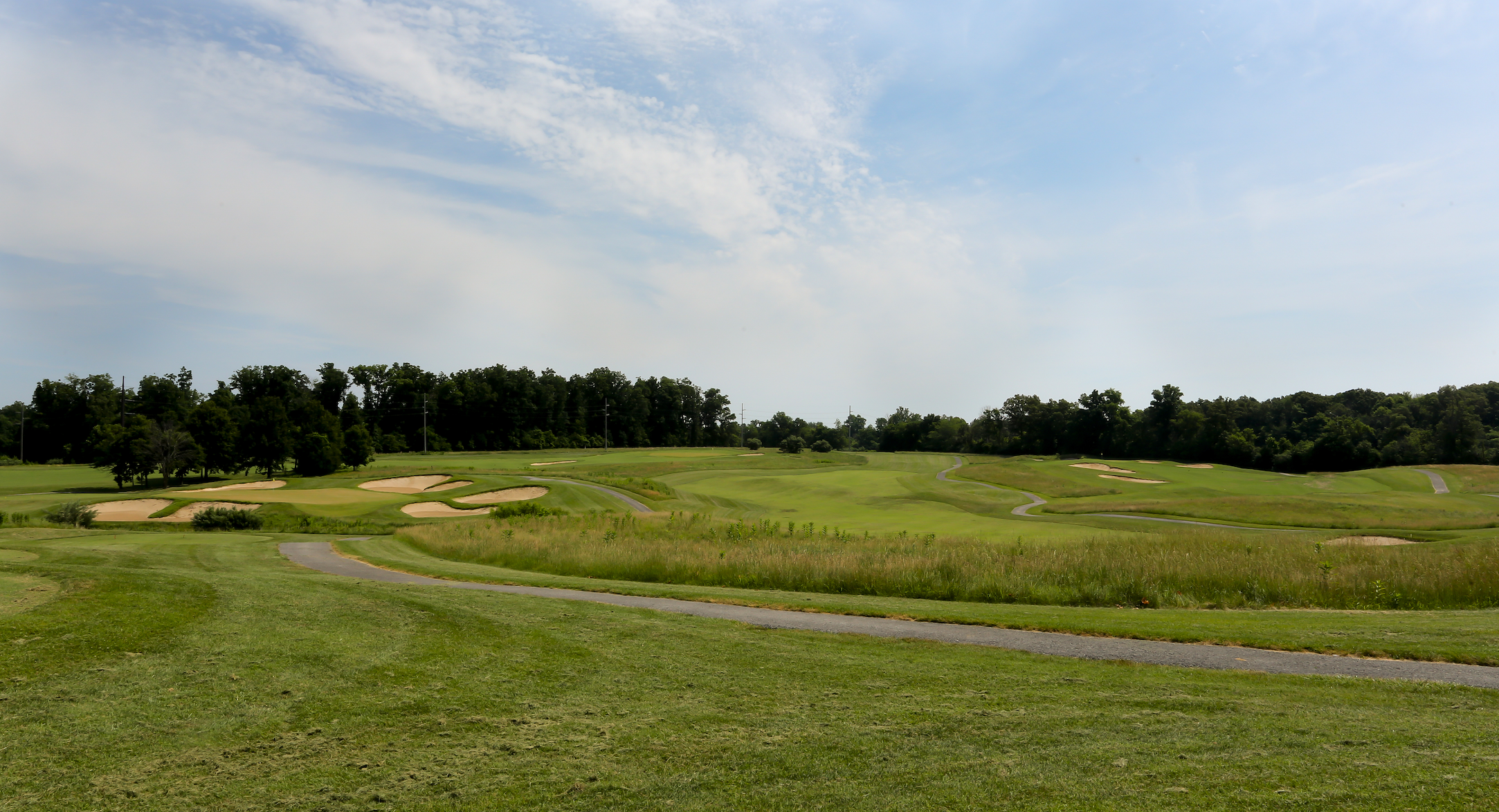 There are "Fore!" courses in the Williamson County area that golfers can enjoy. Two tournament-style courses Kokopelli Golf Club and Crab Orchard Golf Club. Both courses have been named "Best Places to Play" by magazines such as Golf Digest and Golf Week. These clubs feature Pro Shops and Clubhouses with both a restaurant and bar. Pine Lakes is a public family-style course and Stardust Golf Course is a fantastic 9-hole with a 36 par set right off the interstate. All courses are located within minutes of other local attractions and accommodations.
VISIT SPRINGFIELD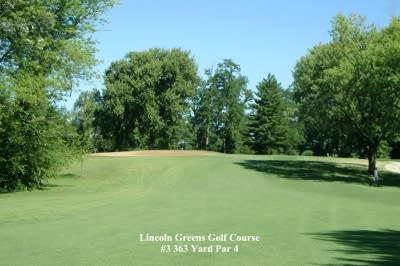 Lincoln Greens is a challenging 18-hole golf course situated on 240 acres bordering beautiful Lake Springfield. A driving range, fully stocked pro shop, snack bar, and banquet room are also available. 5347 yards from the ladies tees or 6869 yards from the tips Lincoln Greens provides a layout that you never get tired of playing! This course is one of four SPD public courses. Springfield is also home to Piper Glen Golf Course and The Rail.
QUAD CITIES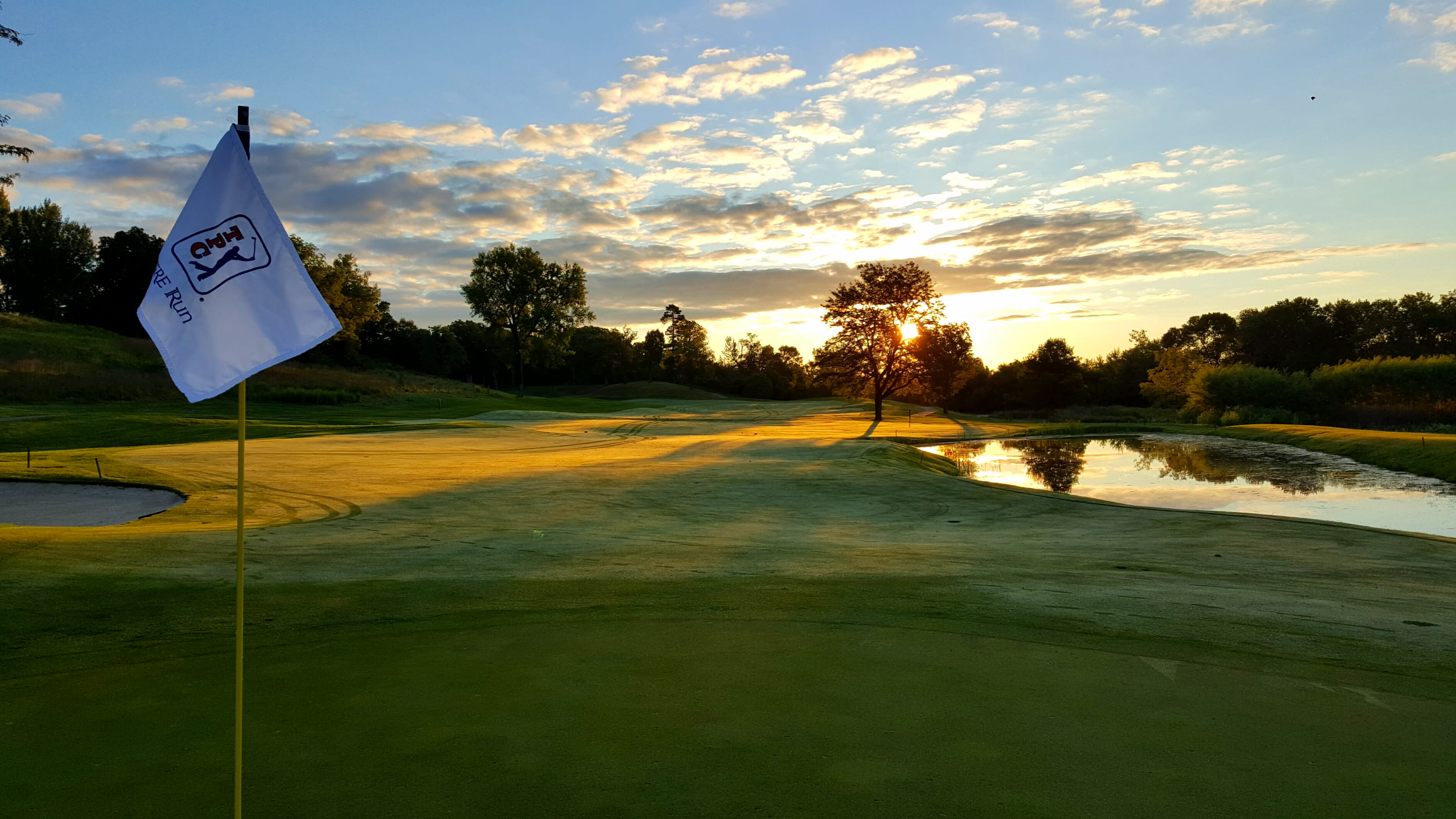 There are two great things about golf in this area that stand out—its affordability and its quality.  The Quad Cities was named in the top 20 as one of the best values for golf in the United States by Golf Digest Magazine.  With more than 25 golf courses in close proximity, the Quad Cities is definitely a golf destination. One of the top courses here is the Tournament Players Club Deere Run in Silvis, Illinois.  The course is a semi-private facility, offering memberships, which include access to the prestigious TPC Network, or a daily-fee experience.  TPC Deere Run is also home to the PGA TOUR's John Deere Classic. Find out more at visitquadcities.com.