Amy Walgren joins Meet Chicago Northwest as Partnership and Service Manager and Mark Bickler joins as an Account Executive
Schaumburg, IL (July 27, 2022) – Meet Chicago Northwest, the official destination marketing organization for Chicago's northwest suburbs, has selected Amy Walgren as their new Partnership and Service Manager and Mark Bickler as one of their new sales Account Executives.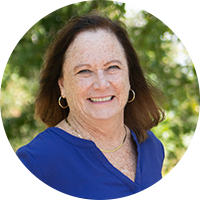 Amy has decades of experience marketing travel destinations and its major attractions. She began her career as a marketing manager at Walt Disney Parks and Resorts. Since then, Amy has served in senior marketing roles at LEGOLAND Discovery Center, Medieval Times and Brookfield Zoo. She has proven success in formulating new marketing and communications strategies to generate awareness and increase revenue.
As Partnership and Service Manager, Amy will maintain positive relationships with regional partners by communicating marketing opportunities for partners to promote their local businesses. She will also represent the Bureau at local events, industry conferences, local colleges, community and civic organizations.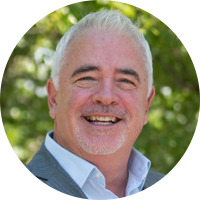 Mark brings over three decades of successful trade show and convention experience, having previously worked with McCormick Place, Choose Chicago and Freeman. He has a proven history of cultivating facility relationships and maintaining them. Mark has been the recipient of multiple awards for outstanding performance in sales and customer service.
Working closely with our Chicago Northwest hoteliers and other stakeholders, Mark will focus on bringing new meetings and conventions to the area, especially those with a major economic impact while also retaining existing business. In this role, he will also attend dozens of trade shows and sales missions nationwide.
"We are thrilled to welcome Amy and Mark to the Meet Chicago Northwest team," said Heather Larson, President & CEO of Meet Chicago Northwest. "We are confident that their years of leadership in the hospitality and travel industry will boost existing momentum and help to showcase all the Chicago Northwest suburbs have to offer." 
Amy has two adult children and enjoys visiting nearby attractions, spending time on the Lake Michigan waterfront, and traveling.
Born and raised in Chicago and now living in Lake Forest, Mark and his fiancee Adrienne share their passion for the trade show and convention industry. In his down time, Mark enjoys motorcycling, cooking, live music, spending time with their five children and every so often, a good cigar! 
For headshots of Amy & Mark, download here. 
About Meet Chicago Northwest
Meet Chicago Northwest is the official destination marketing organization for eight vibrant and sophisticated communities. Conveniently located on the northwest edge of Chicago and offering destination amenities including 63 hotels with nearly 10,000 guest rooms, over 25 major attractions and more than 600 restaurants. Our communities include Arlington Heights, Elk Grove Village, Itasca, Rolling Meadows, Roselle, Schaumburg, Streamwood and Wood Dale.  The organization's mission is to make a positive economic impact by marketing and selling the region to groups and individual travelers. Information about Meet Chicago Northwest is available at ChicagoNorthwest.com.
Meet Chicago Northwest Media Contact
Heather Larson, CMP
President & CEO
1933 N. Meacham Rd., Suite 210
Schaumburg, IL 60173
P: 847-278-3446
hlarson@chicagonorthwest.com
ChicagoNorthwest.com
###