Sales Professional joins Meet Chicago Northwest as Account Executive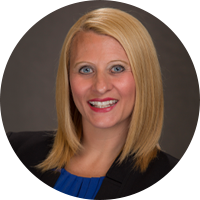 Schaumburg, IL (May 3, 2021) – Meet Chicago Northwest, the official destination marketing organization for Chicago's northwest suburbs, has selected Heather Mulhall to join the organization's sales effort as an Account Executive.
Mulhall joins the Chicago Northwest team as an Account Executive managing professional association accounts in the U.S. and Canada. A twenty-three-year veteran of the hotel industry, she most recently worked with Marriott International's Northern-Mid America Group Sales department handling large group for Chicago suburban hotels. Before that she was a Senior Catering Sales Executive with the Marriott International's Chicago Southwest Cluster and held several additional positions within Marriott International across the region, winning multiple Marriott International accolades and awards throughout the years.
"We are very excited to have Heather on our team. She is a dynamic sales professional with strong hospitality sales experience. We are confident she will execute our sales strategies and contribute to the success of our region's hospitality community," said David Parulo, President of Meet Chicago Northwest.
Mulhall is a graduate of Eastern Illinois University with a degree in Communications. Mulhall lives in Bartlett, Illinois with her husband Brian and three children.
About Meet Chicago Northwest
Meet Chicago Northwest is the official destination marketing organization for eight vibrant and sophisticated communities. Conveniently located on the northwest edge of Chicago and offering destination amenities including 65 hotels with over 10,000 guest rooms, over 25 major attractions and more than 400 restaurants. The organization's mission is to make a positive economic impact by marketing and selling the region to groups and individual travelers. Information about Meet Chicago Northwest is available at ChicagoNorthwest.com.
Media Contact
Meet Chicago Northwest
Dave Parulo, President
P: 847-490-1010
dparulo@chicagonorthwest.com
ChicagoNorthwest.com
A headshot for Heather Mulhall is available here: https://spaces.hightail.com/space/sMMcr0mqqU